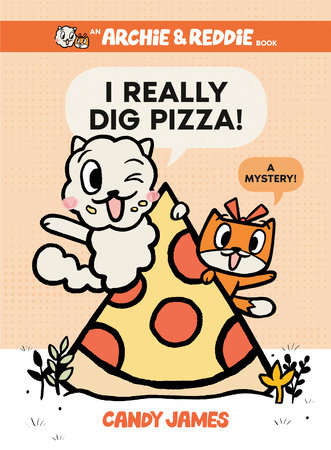 Archie & Reddie
By Candy James
Reviewed by Mia Macrossan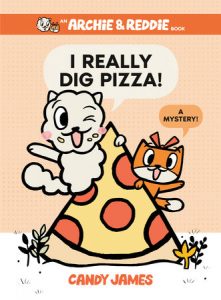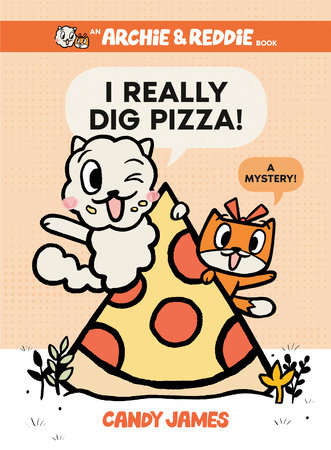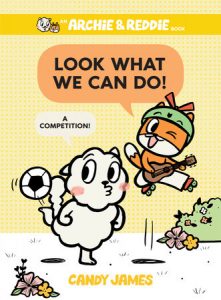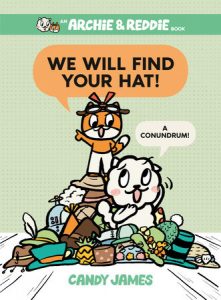 This is a new early reader graphic novel series for children aged 4 to 8. It features two  friends, Archie, a fox, and Reddie who is also supposed to be a fox but looks more like a sheep, having lots of fun and many adventures together, just like a couple of young children. Their genders are not specified so the reader can make that decision depending on their preference.
It is by husband and wife creative duo Candy, who does the illustrations and James, who is responsible for the text. Together they have created a charming pair of friends, who help each other, get into mischief  and problem solve together, thus modelling some ideal human behaviour.
In I Really Dig Pizza Archie buries a pizza s/he finds in the forest planning to eat it later but then has to distract Reddie who is keen to solve the mystery of the mysterious pile of dirt. Will Archie have to confess and share with Reddie?
In Look What I Can Do the two friends  really tie themselves in knots trying to create an impressive act for a talent show they want to win. As they add more and more to their act everything gets very complicated but the two are determined to win that big shiny new wagon.
In We Will Find Your Hat Reddie comes over to Archie's house all excited to go the big Hat Day Party but is surprised to learn that Archie has lost their favourite hat. So they try to find it in Archie's messy home. Will Archie find the hat in time to make it to the party?
These three titles are available in a sturdy hardback format with bold black lines, large illustrative blocks and speech bubbles help to familiarise the reader with the concept of a graphic novel.
These little stories are full of energy, with expressive illustrations and plenty of playful text that will engage and amuse the young reader. A fourth title in the series, It Doesn't Scare Me, is coming out later this year.