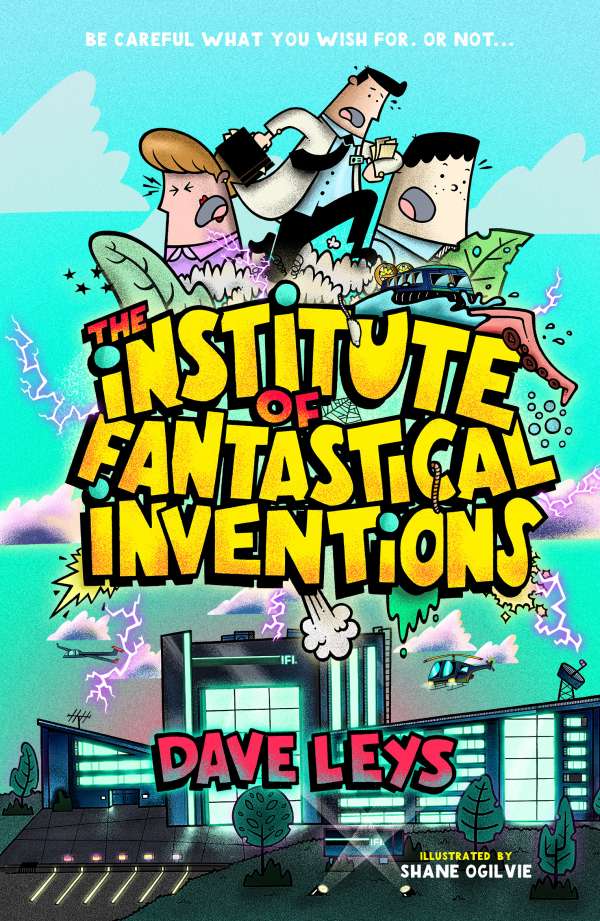 The Institute of Fantastical Inventions
Written by Dave Leys
Illustrated by Shane Ogilvie
Reviewed by Rebecca Sheraton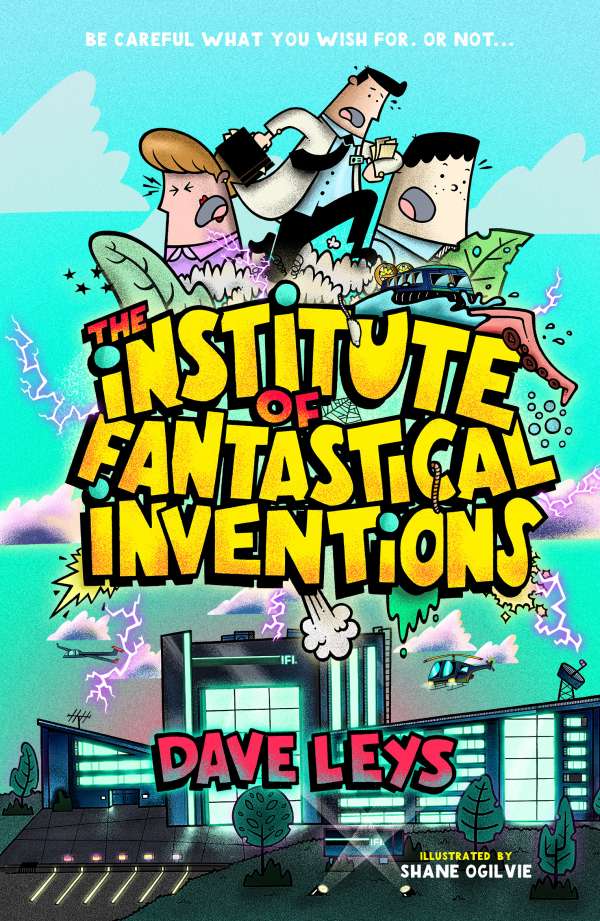 Dave Lees has written a fantastical story aptly title, The Institute of Fantastical Inventions similar in tone and look to Andy Griffiths Treehouse books and Adam Cece's The Extremely Weird Thing That Happened in Huggabie Falls. Black and white illustrations from the story are featured throughout.
The book opens with an adult main character, Leo McGuffin, the Chief Technical Officer at the Institute of Fantastical Inventions (IFI). Customers to the IFI have impossible dreams and it is up to Leo McGuffin to invent a way to make it reality, such as making someone float around a house like a bubble or make someone taller to be an astronaut. He finds great satisfaction in helping these customers achieve their dreams with his inventions and he believes in the organisation he works for. Leo faces his nemesis in the form of another inventor at the IFI, Dr Andrea Allsop and he has a knack for mistakenly destroying her work.
The story really picks up pace when Leo McGuffin is paired up with the intelligent and enthusiastic ten-year-old intern, Edward Bump. Together they invent a way to make boring Roger Mumble, a man of mystery and they discover that someone at the IFI is plotting to steal plans of the company's inventions. It is up to the unlikely duo of Leo and Edward to save the inventions and the IFI from being ruined.
Edward makes the novel more relatable as he's a child character and his good natured suggestions, ways of ruffling Leo's routine and how different personalities must learn to work together add to the humour of the story. Even though Leo and Edward rub one other up the wrong way, the odd couple bring out each other's best qualities and form a friendship.
This book is suitable for independent readers who enjoy zany scientific and invention stories.
Harbour Publishing House 2018 $14.99 Paperback 246 pages  ISBN 978-1-922134-93-6