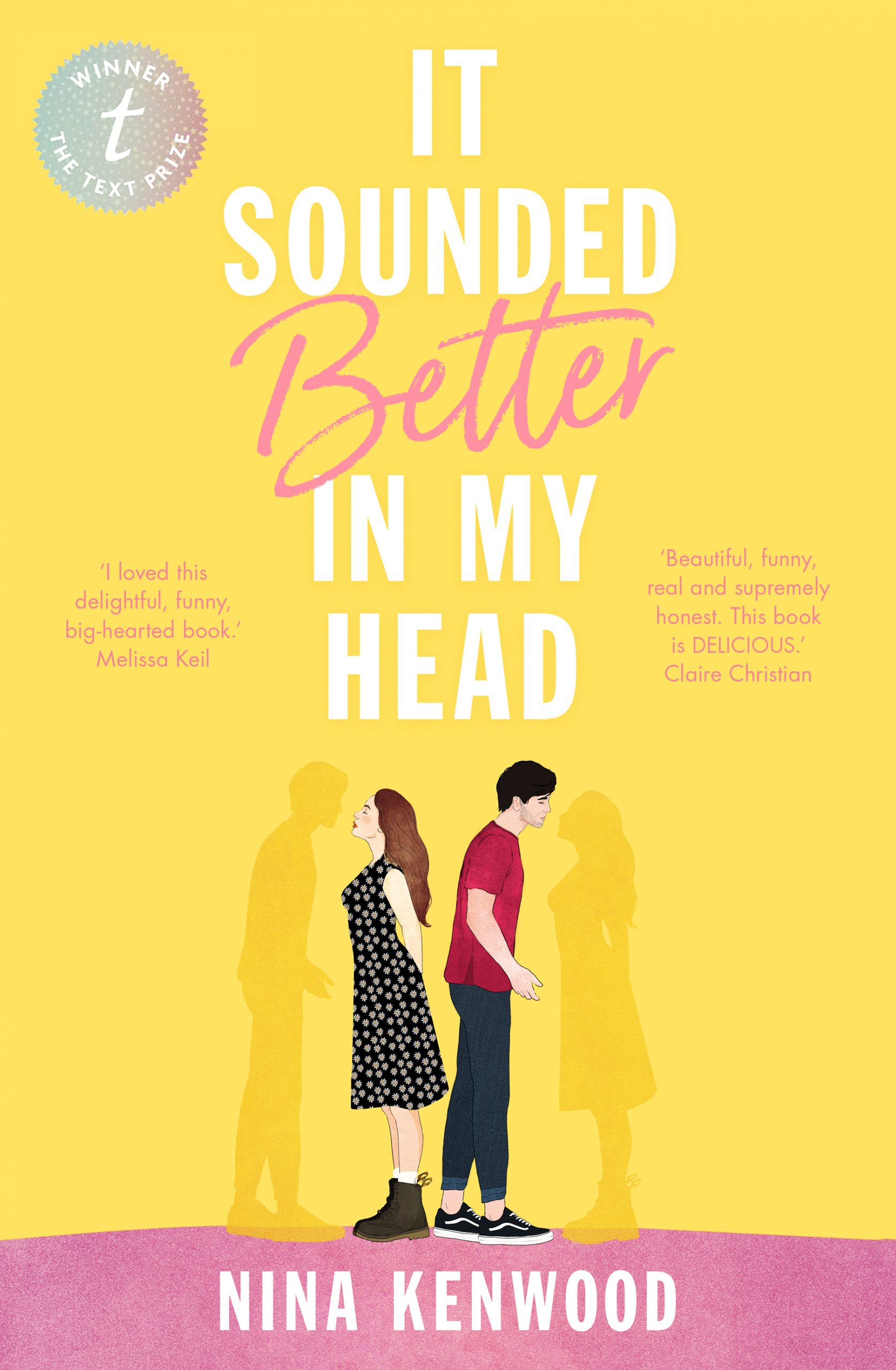 It Sounded Better In My Head
by Nina Kenwood
reviewed by Mia Macrossan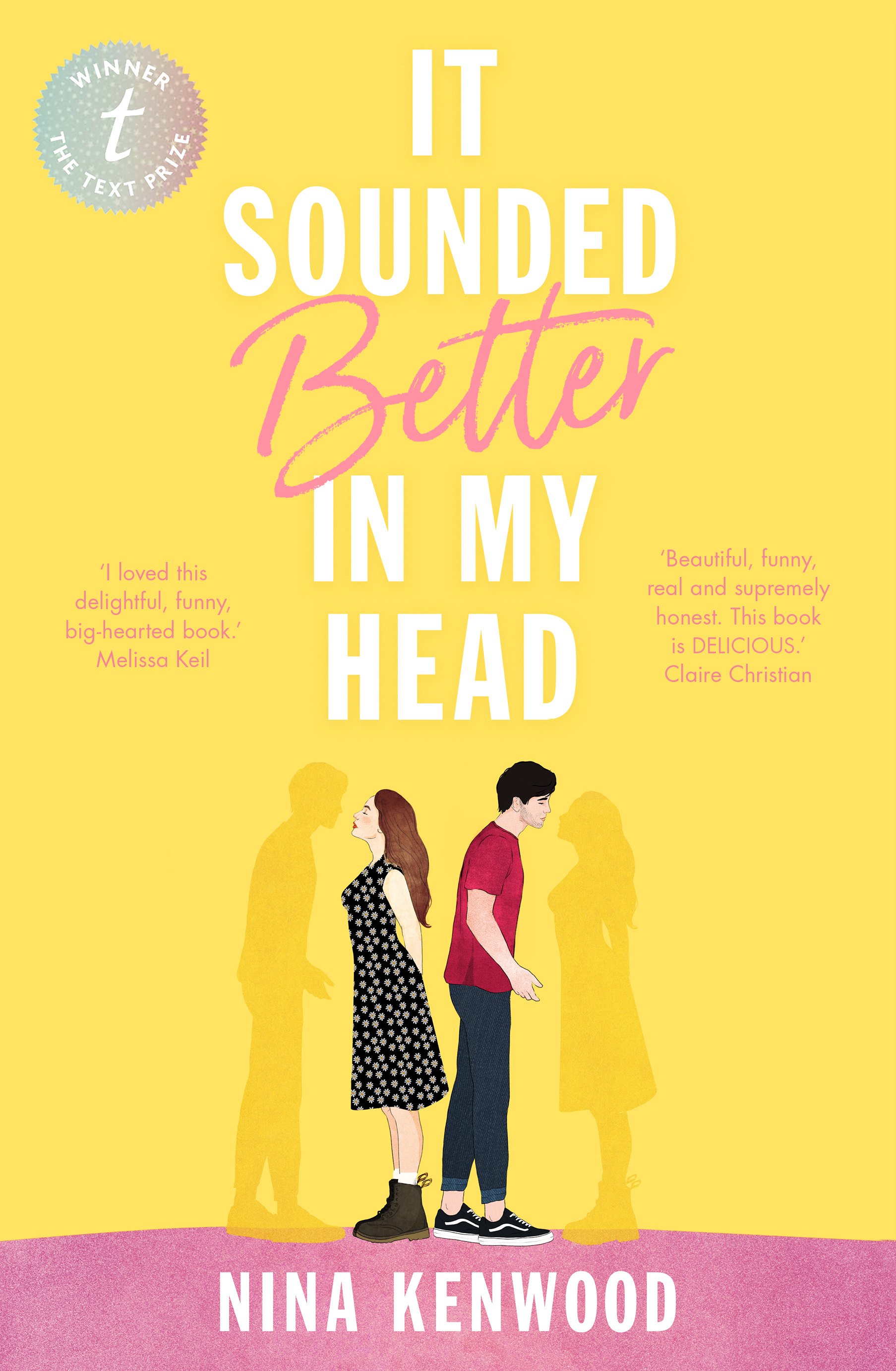 This delightful debut novel deservedly won the 2018 Text Prize for fiction. It is the affecting story of Natalie and her friends in that limbo of time between finishing year 12 and starting university. Natalie is no longer a school girl, but she is not yet an adult although the adult world with all its charm, gloss and challenges is beckoning.
A long and intense bout of acne early in her teens has left Natalie physically scarred and mentally and emotionally  unprepared to go out and conquer the world.  From a bright and confident child she morphed into 'reluctant Natalie, anxious Natalie, bitter Natalie, neurotic Natalie', someone who stays at home at every opportunity. She is saved from total isolation when she befriends Zach and Lucy at a year 10 writers camp. Now at 18 those two are a couple and Natalie again feels a little on the outer.
The book opens with the bombshell that her parents are separating and her cozy haven of home will soon morph into two separate establishments. Natalie feels betrayed as her parents kept this a secret from her for ten months while she was in her important final year at school. With this on her mind, worrying about whether she will get her university of choice, she takes her first tentative steps into the adult world where she meets an intriguing young man whose particular situation complicates her life no end. Usually she shares everything that happens to her with Lucy and Zach but in this case she has to keep her burgeoning relationship, if that is what it is, a secret.
Natalie is such a gorgeous creation, so complex, funny, aware and touchingly vulnerable. Kenwood is adept at showing the agonies of shyness, insecurity and longing and the gradual development of confidence and awareness that a young girl on the cusp of adulthood experiences. She is as sharply observant in her delineation of family dynamics, sibling rivalries, developing friendships and the pangs and delights of first love. She is particularly tactful,  sensitive, realistic (and funny) on the subject of sex.
Natalie has a lot of conversations with herself and others in her head and they rarely are the same in real life but then  life is never what you expect. Here you can expect surprises, tears and laughter, wittily observed human nature, particularly of the boy variety, sparky writing and a thoroughly enjoyable read.  I am almost wishing for a sequel …
Text Publishing August 2019 Paperback $19.99 295 pages YA ISBN 9781925773910