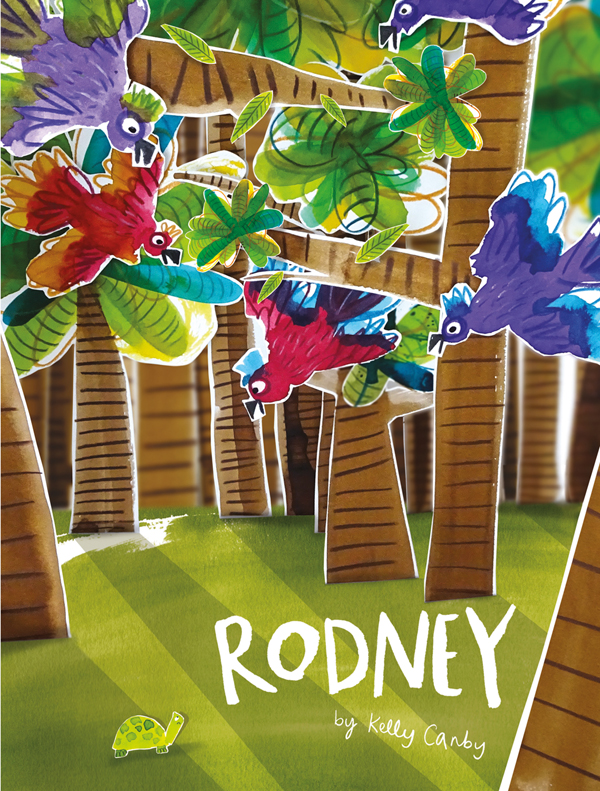 Rodney
by Kelly Canby
reviewed by Kerry Neary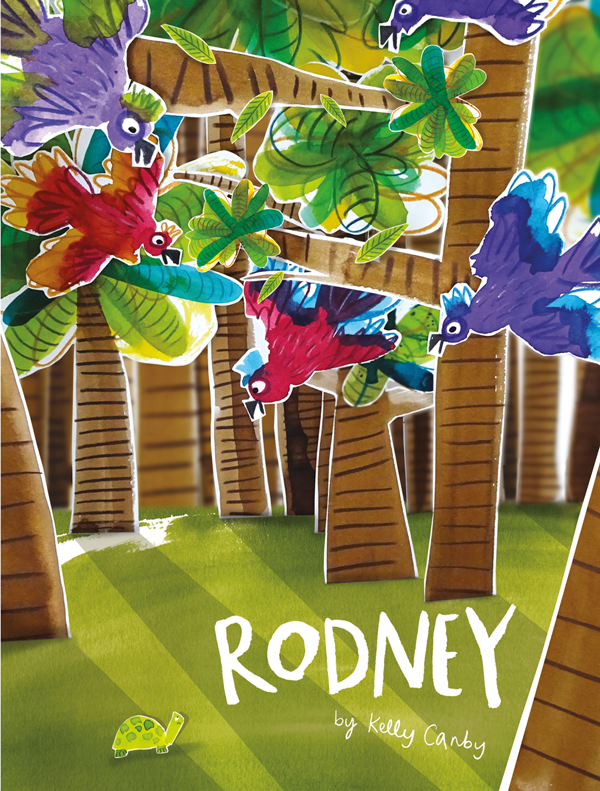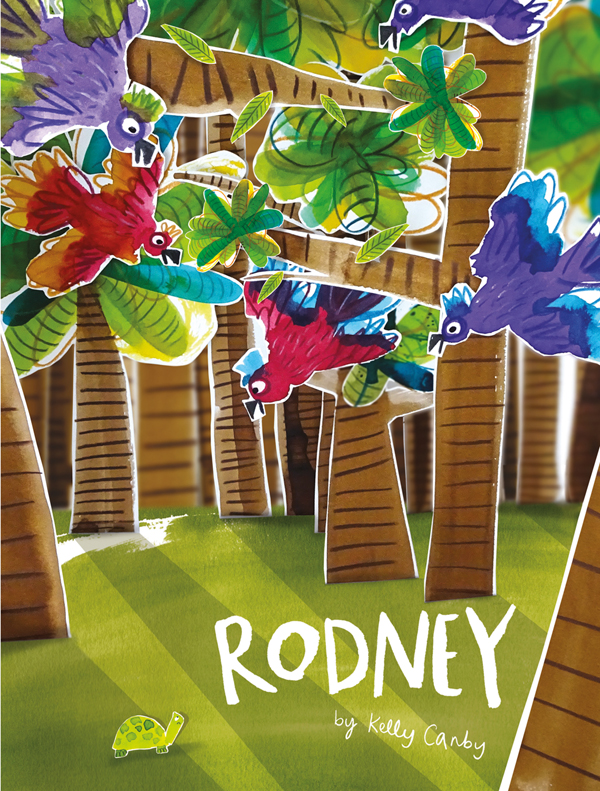 Younger children will be entranced by the visual treat of colour pattern and white separation in this story of a small tortoise with his head figuratively in the treetops. How Rodney would love to join the animals he sees there, and how they tease him about the fun they have; but small tortoises are not built for climbing and Rodney can barely see above the weeds at his feet.
While he dreams of the high life, Rodney suddenly senses he is getting bigger and bigger; the vegetation is getting higher and higher; and the creatures around him seem just as large as those in the trees. What has he walked into?
Little ones enjoy stories about characters with big ideas that overreach their capabilities, only to find that what they need for happiness is all around them – it's just a matter of perspective. The rhythmic text encourages young readers to search the bold and bouncing illustrations to find amongst the jungle colours the animals he encounters, at ground level and above.
Maybe you wouldn't see all of these creatures in one place in reality, but this is an imaginative world. Anything is possible! Cut-out watercolour patterns are collaged like jigsaw pieces, to create the vibrant scenes. Three to five year olds will be fascinated by the play of shapes in this vivacious book.
Fremantle Press 2019 Hardback Picture Book $24.99 ISBN 9781925815320