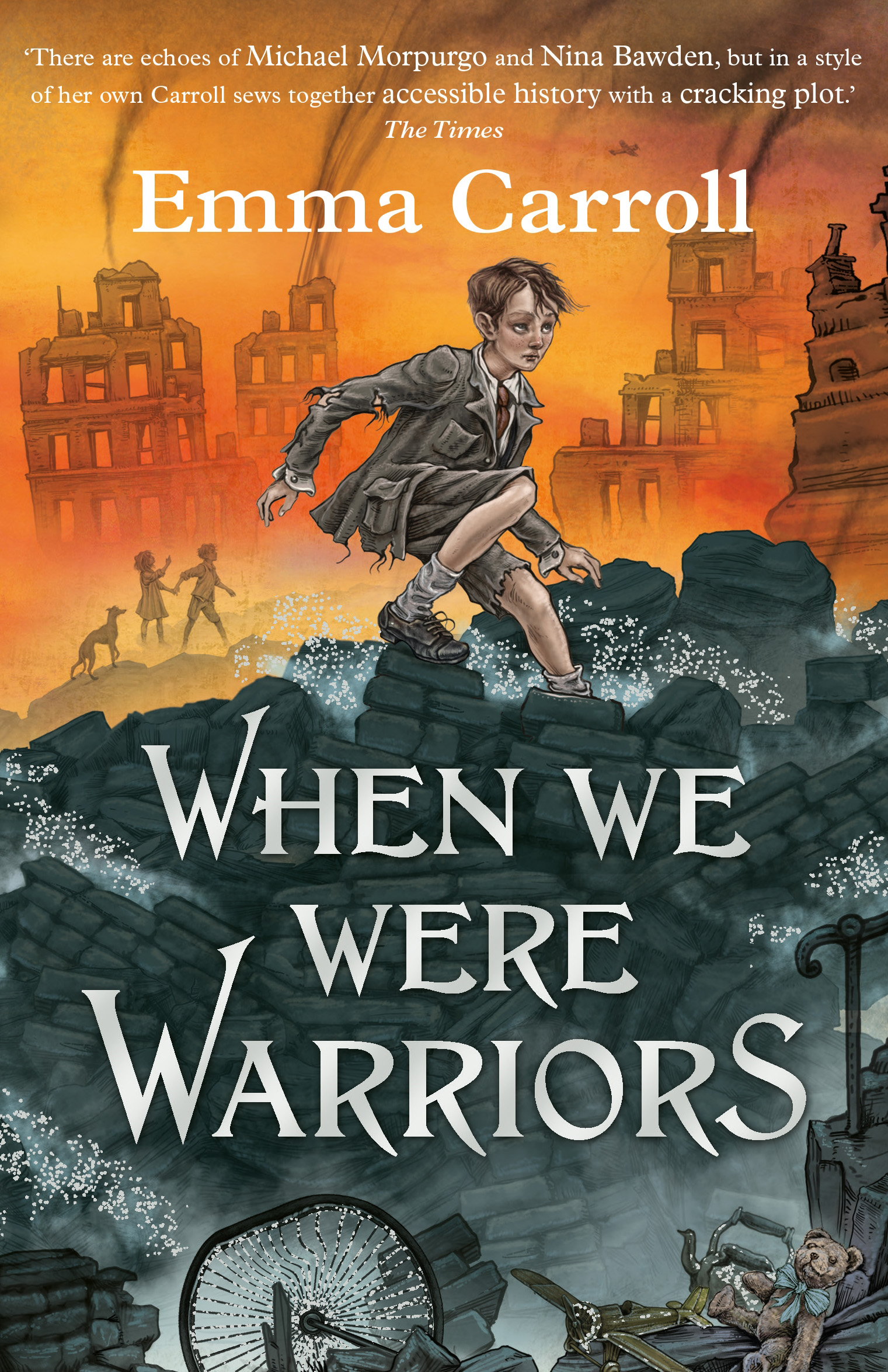 When We Were Warriors
by Emma Carroll
reviewed by Sarah Custance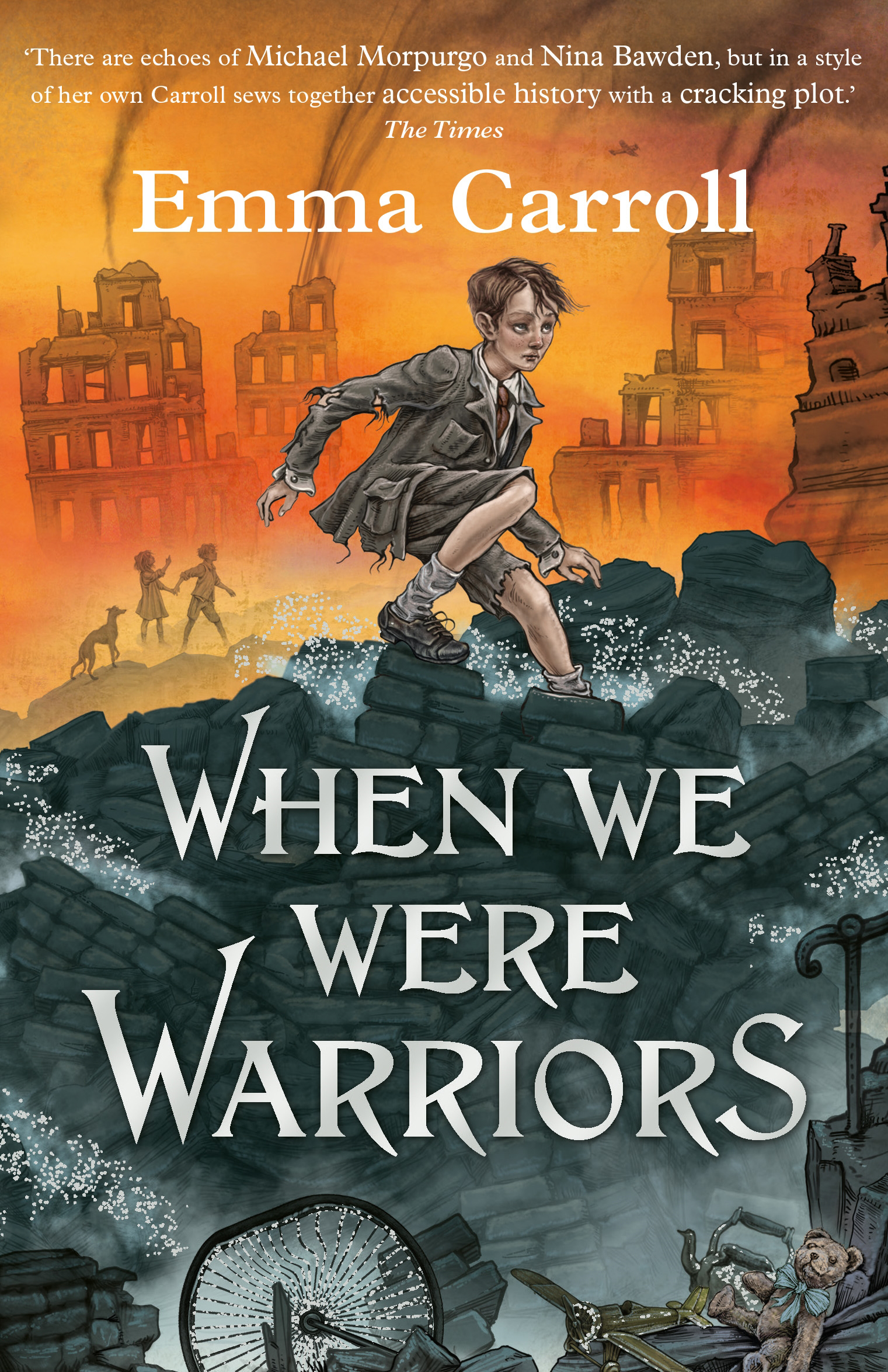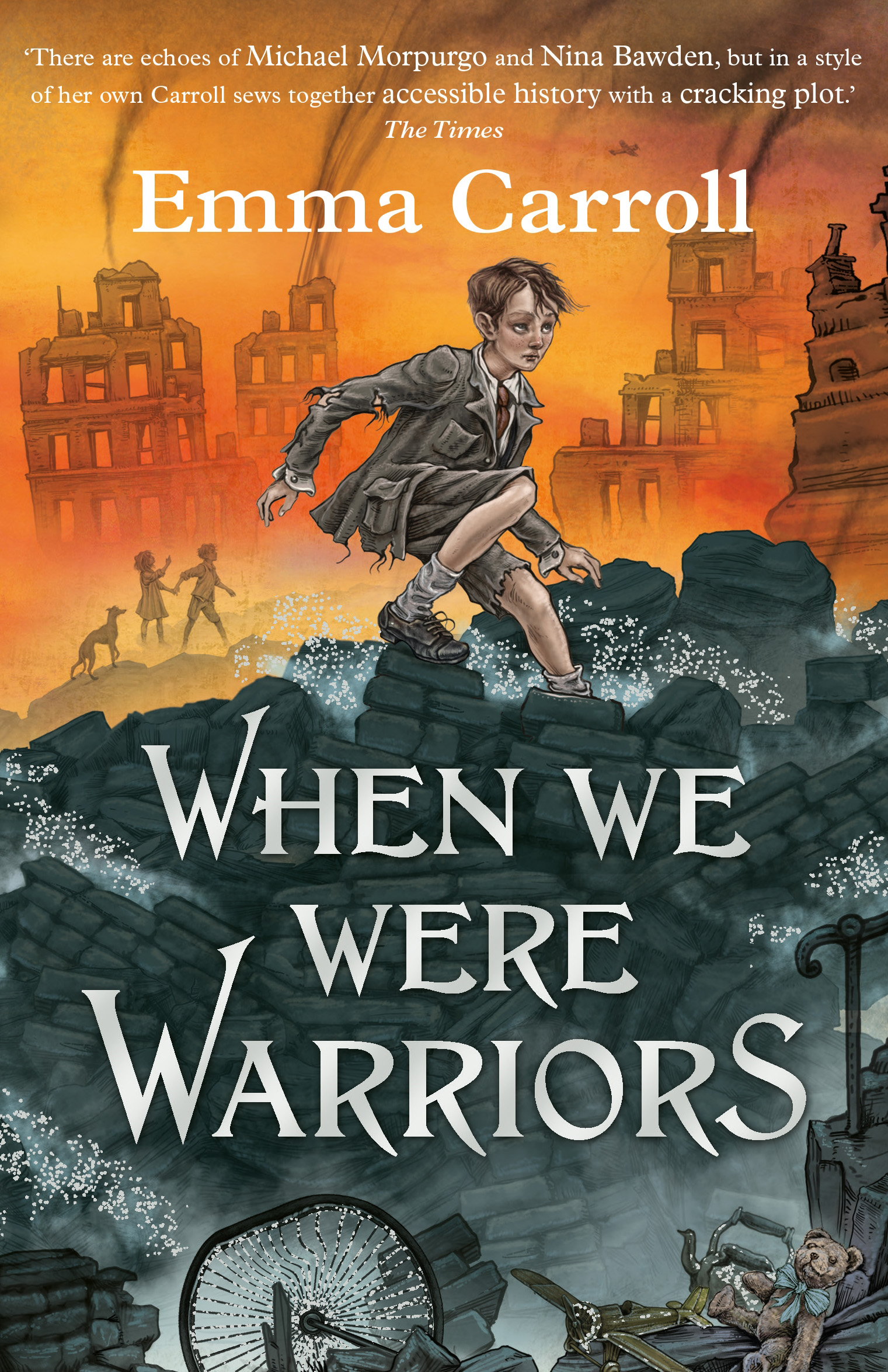 If you want a well written middle-grade historical fiction then Emma Carroll has proven herself to be the perfect choice. 'When We Were Warriors' is Carroll's ninth novel and is living up to its predecessor's excellence.
This book is actually three separate stories with small tie-ins to one another. It is a difficult writing style to effectively manage but Carroll makes it seem effortless and you are more drawn into the book with each story.
One war, three kids, and three different but impressive acts of courage and bravery.
Stanley is evacuated with his two sisters to the remote and mysterious old mansion Frost Hollow Hall.
Olive is preparing for her sister's wedding when the body of a German soldier washes up on the beach near home.
Velvet feels useless in the war effort until the pets in her neighbourhood are under threat and left with nowhere and no one else to turn to.
Three different stories all linked with acts of courage, protecting your family, protecting your home, and protecting those that cannot protect themselves.
'When We Were Warriors' is such a brilliant name for this body of work as, in their own ways, the war has forced each character to become a warrior for their families or causes.
If you are familiar with any of Carroll's previous work then you will see plenty of familiar characters and places in this book. The house where Stanley and his sisters are evacuated to is named Frost Hollow Hall which was the title of Carroll's first novel. Olive is the main character of the book 'Letters From the Lighthouse' and this acts as a sort of epilogue to that book.
It is such a different and interesting novel in the way that it is written and how well it ties into Carroll's previous works. If you are a fan of historical fiction or World War II novels then you must absolutely read this book. Recommended for fans of 'Catching Falling Stars' by Karen McCombie and younger readers of 'The War that Saved My Life' by Kimberly Brubaker Bradley.
Faber/Allen & Unwin 2019 Paperback $14.99 256 pages

ISBN

9780571350407