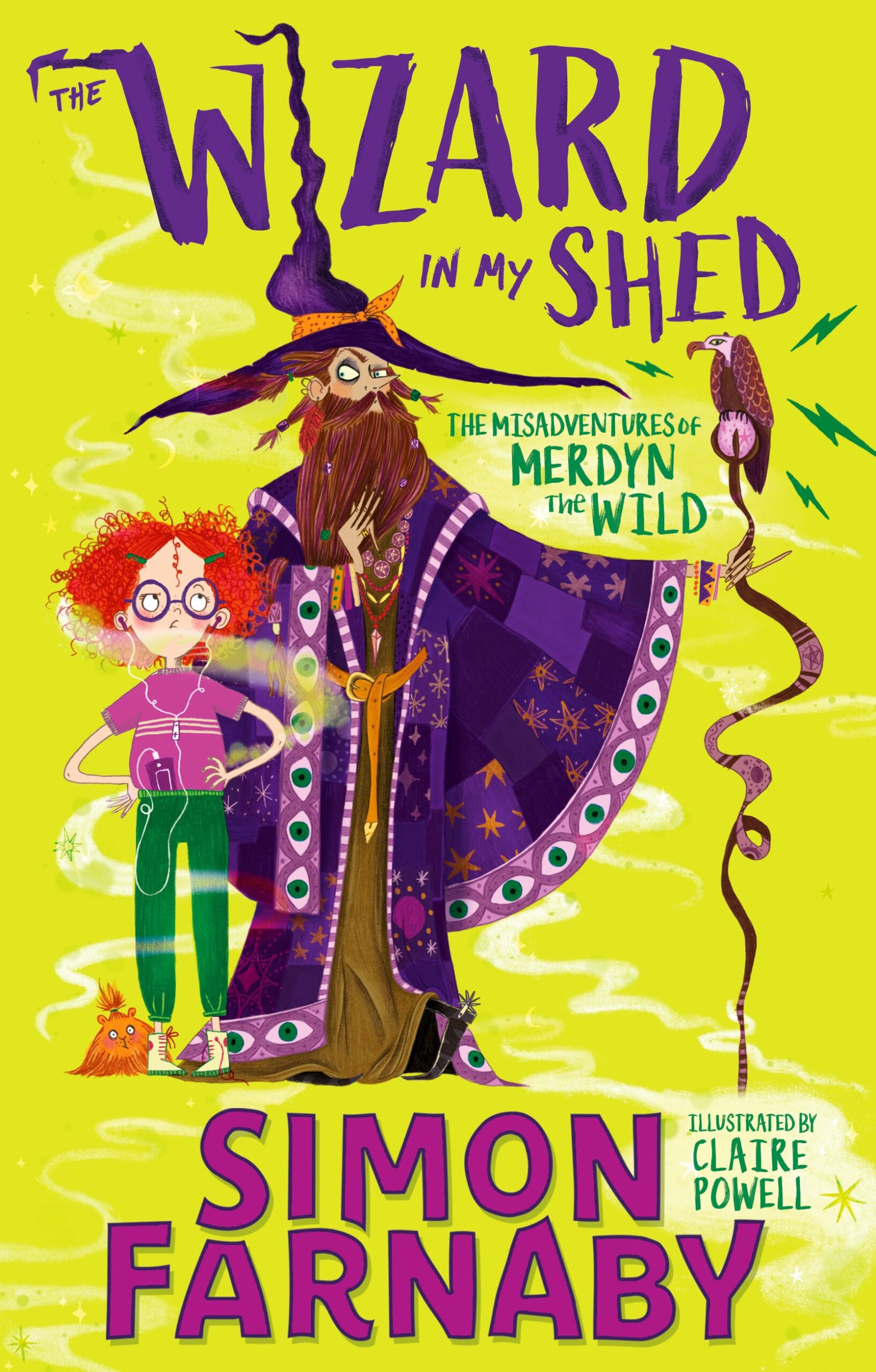 The Wizard in My Shed: The Misadventures of Merdyn the Wild
By Simon Farnaby
Illustrated by Claire Powell
Reviewed by Leonard C.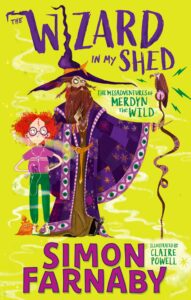 This is Simon Farnaby's first children's book. He has written and starred in various family TV shows and films including Horrible Histories, Paddington and Paddington 2.
Rose lives with her mother and brother in the dull town of Bashingford. A failed school talent audition leaves Rose desperate to recover and fulfill her dream of being the greatest singer in the world. When Merdyn the Wild (a warlock from the dark ages) stumbles into the 21 st century, Rose knows this is her chance to accomplish her dream and mend her broken family. Her father has always believed in her and Rose is not going to give up this chance.
The hilarious and ridiculous events that follow will leave the reader marveling at the complete confusion felt by Merdyn the Wild in this strange new land. Having time travelled into our modern world Merdyn struggles with the baffling magic of our everyday technology. This is a theme that has been used many times but has succeeded fabulously here with humour and interest. The tale's ending felt fast and partially forced but the whole is an otherwise hilarious and exciting story.
The Wizard in My Shed would be enjoyed by  older primary school and early high school readers. It has humour for a variety of ages with younger readers, in particular,  enjoying the pet guinea pig Bubble's input to the novel.
The fast-paced plot and mix of relatable and hilarious characters guarantees its appeal to many.
Hachette Australia 2020
Leonard  is a StoryLinks Junior Reviewer. As well as being a prolific reader he also writes. He won the 2020 StoryLinks Short Story Competition for his story Gratitude.