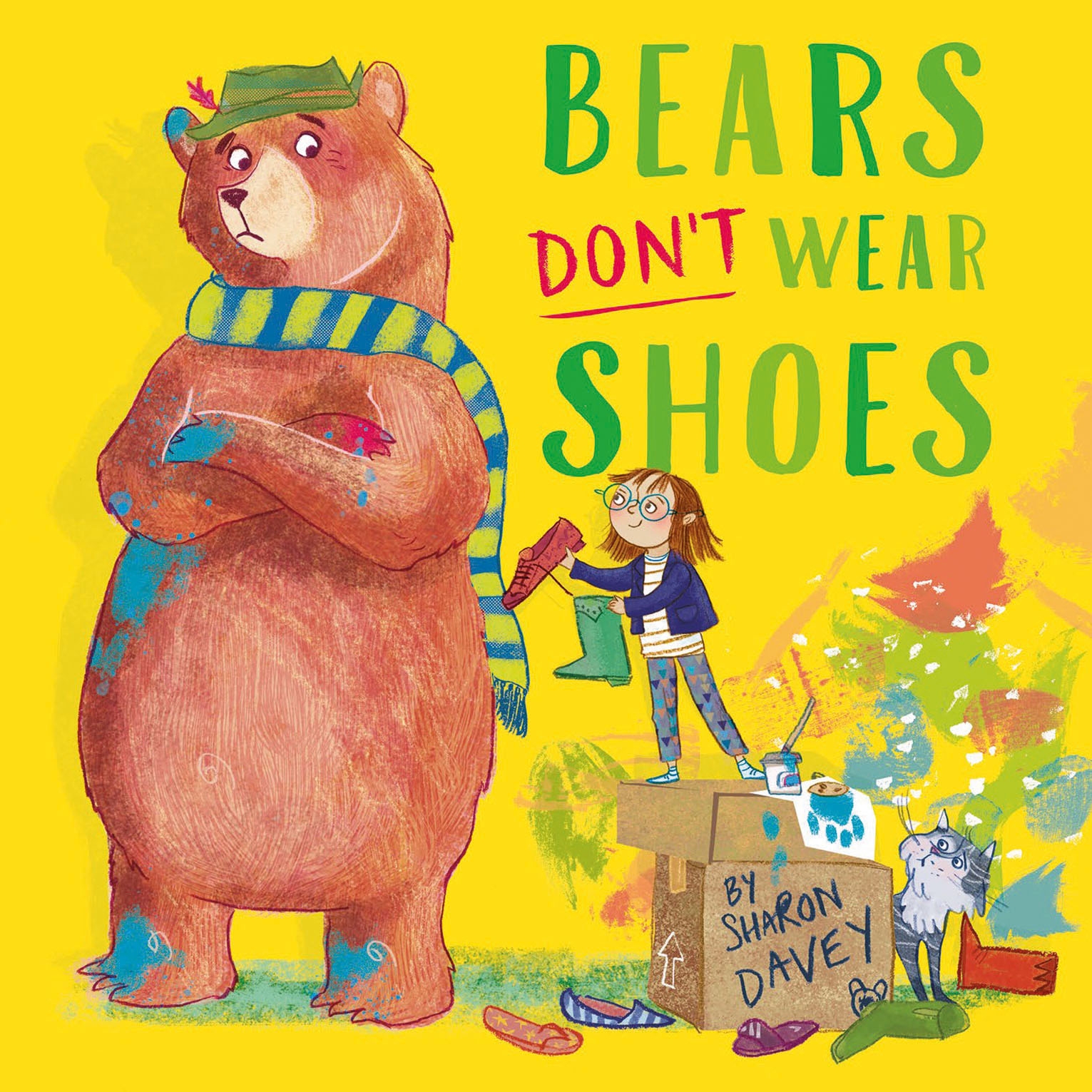 Bears Don't Wear Shoes
Written and illustrated by Sharon Davey
Reviewed by Margarite Igras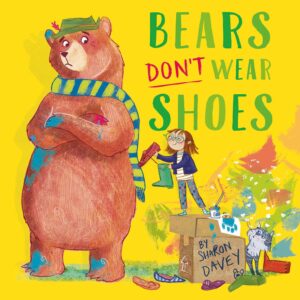 Bears Don't Wear Shoes is the first title Sharon Davey has both written and illustrated herself. Born in England she has a background in theatre design and has illustrated a range of books for other writers, including Do Not Disturb the Dragon by Michelle Robinson, I Don't Like Books. Never. Ever by Emma Perry and The Rabbi Slurps Spaghetti by Leslie Kimmelman.
She uses a variety of media from digital to pencils, chalk and even potato print. which means that the pages are full of interesting textures and patterns. Suzy and her family have moved to a new house. Everyone is too busy to play with her, so she decides to solve her own problem by posting a sign on the gate
  Friend Wanted
Likes biscuits, colouring in and dressing up
A big cuddly bear turns up and is interviewed for the position, but when it came to the question about wearing shoes, it was a loud roar of a No!
The bright, yellow cover, the big, adorable bear with a quizzical expression, and the title, just grabs your attention before opening the cover. Then there are the end papers – an empty front yard with only a lonely cat and ball, which expands at the end of the book, into a cat overwhelmed by a stream of animals responding to a poster
Wanted Friend for Bear
School times
No shoes allowed
The story just grows.
Friends come in different shapes and sizes and we are reminded that we do not have to like the same things to get along. The bear does not talk, nor does it have a name, but like the cat, is loud with personality and expression.
A joy to read both the text and the illustrations.