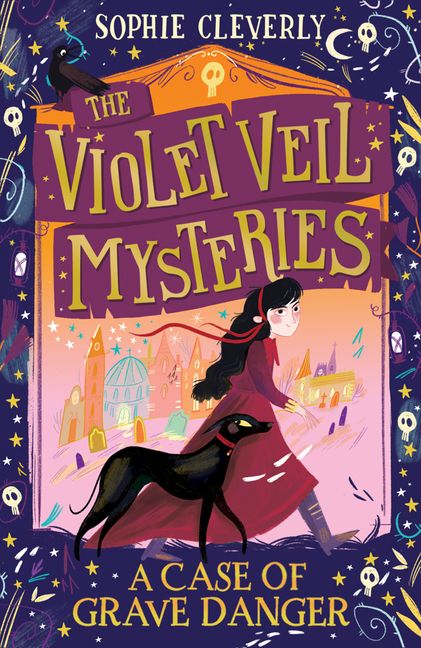 A Case of Grave Danger #1 The Violet Veil Mysteries
By Sophie Cleverly
Illustrated by Hannah Peck
Reviewed by Sarah Custance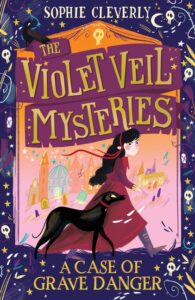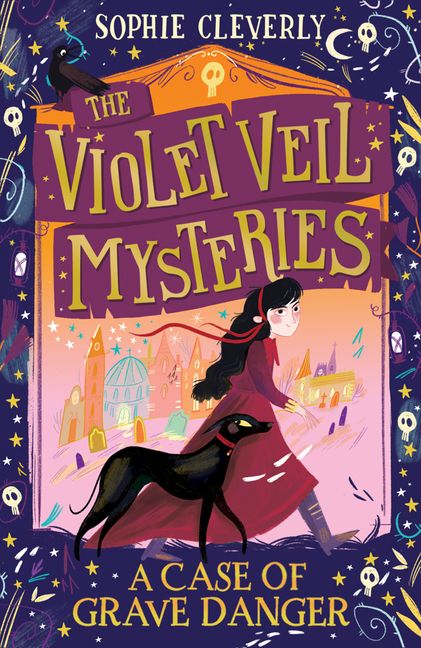 Sophie Cleverly is the UK author of the Scarlet and Ivy series which has now been published in six different languages. A Case of Grave Danger is the first book in her new series, The Violet Veil Mysteries.
Eleven year old Violet is desperate to break free from the restrictions normal for girls in the Victorian Era and become an apprentice at her father's company 'Veil & Sons Undertakers'.
Meeting Oliver wandering around the graveyard one night  would have been normal if not for the fact that mere hours ago Oliver had been most certainly dead. Now Violet has a way to prove her worth by solving Oliver's 'murder'. Can Violet rise to the challenge?
A Case of Grave Danger is a strong start to a promising mystery series with all the required ingredients: murder, mayhem, incompetent law enforcement, talking spirits, blackmail, debts, the waking-dead, a slightly mysterious dog who is excellent at sniffing out clues, and all in the perfect macabre setting of a funeral home!
Some elements were skipped over a bit in this book that hopefully will be more thoroughly investigated throughout the series such as the spirit element that Violet has  only used once in this book.
Overall an great start to a new series with a totally fun protagonist of a sleuthing undertaker's daughter.