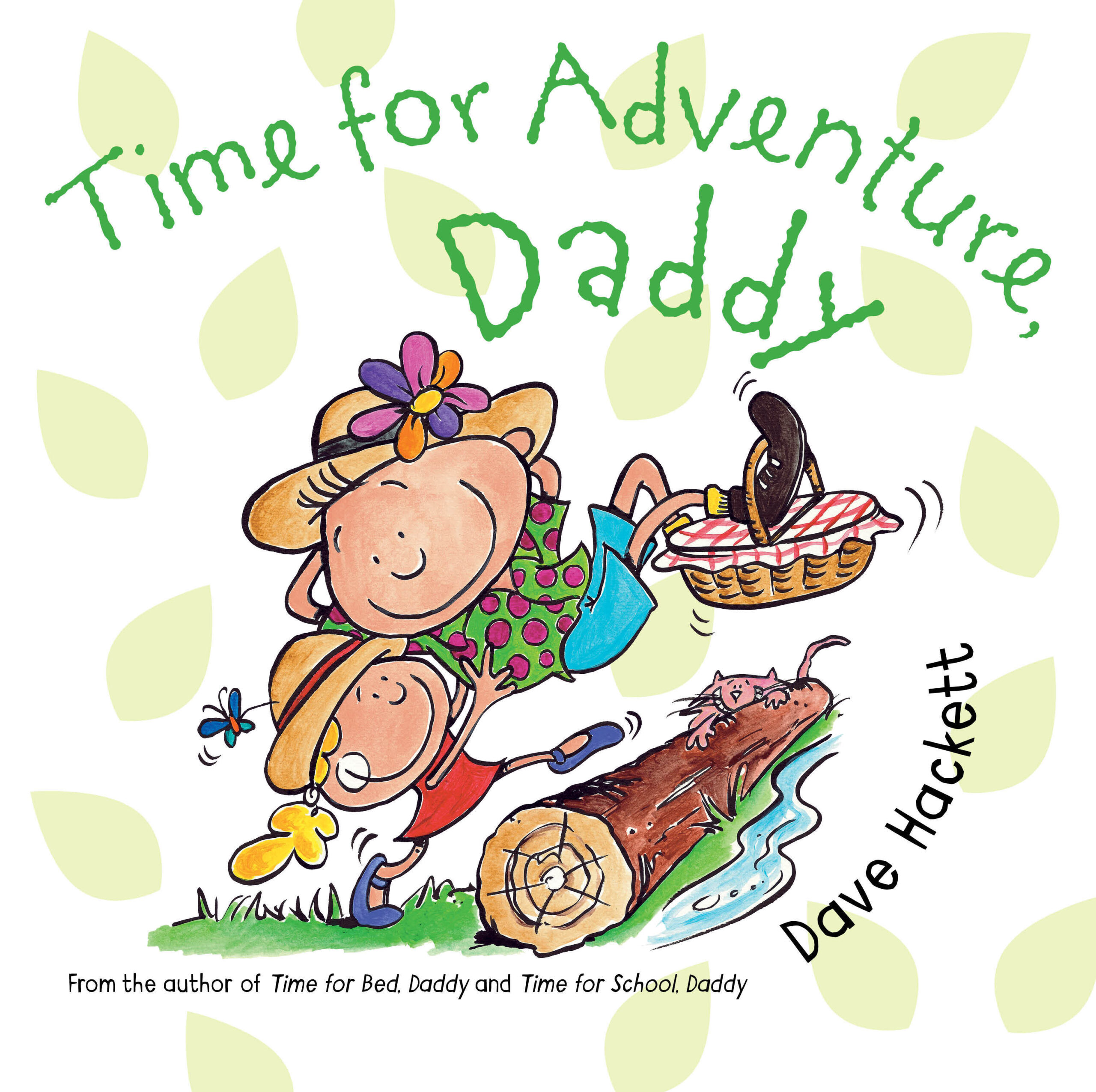 Time for Adventure, Daddy
Written & Illustrated by Dave Hackett
Reviewed by Sandy Driessens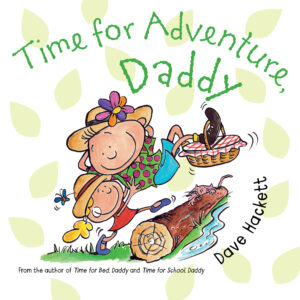 "Come on, Daddy, it's time for an adventure!"
"But I have more jobs to do," says Daddy.
This cheerful story, created by cartoonist Dave Hackett, is a good-humoured play on spending time with Daddy.  It's a beautiful day and one little girl wants to go exploring with her Daddy, but he isn't really keen to leave home.
It's then that the little girl dons her "big girl" voice and suggests one of Daddy's favourites … a picnic. All the preparations are made and off they go to have a wonderful day of exploration, culminating in a most fantastic picnic.
This, the third in the series of "Time with Daddy", is a joy, visually and text-wise.  The cartoon characters are bright and colourful with all the little details that make them relatable and endearing. The items, collected for and seen on the adventure, are immediately recognizable and add to the fun.
The choice of font and colour emphasis on particular words make the text easy to read out loud and adds to the movement in the images. The role reversal between Daddy and daughter is made clear in the language and voice Hackett uses. He captures the whining, excitement and happiness that we all hear in children's voices.
I found this book delightfully entertaining and believe that adults will get as much fun out of it, as the children with whom they are sharing. Created at a time when families have been working from home and perhaps feeling the need to escape safely, this story provides a little encouragement to share those simple adventures.