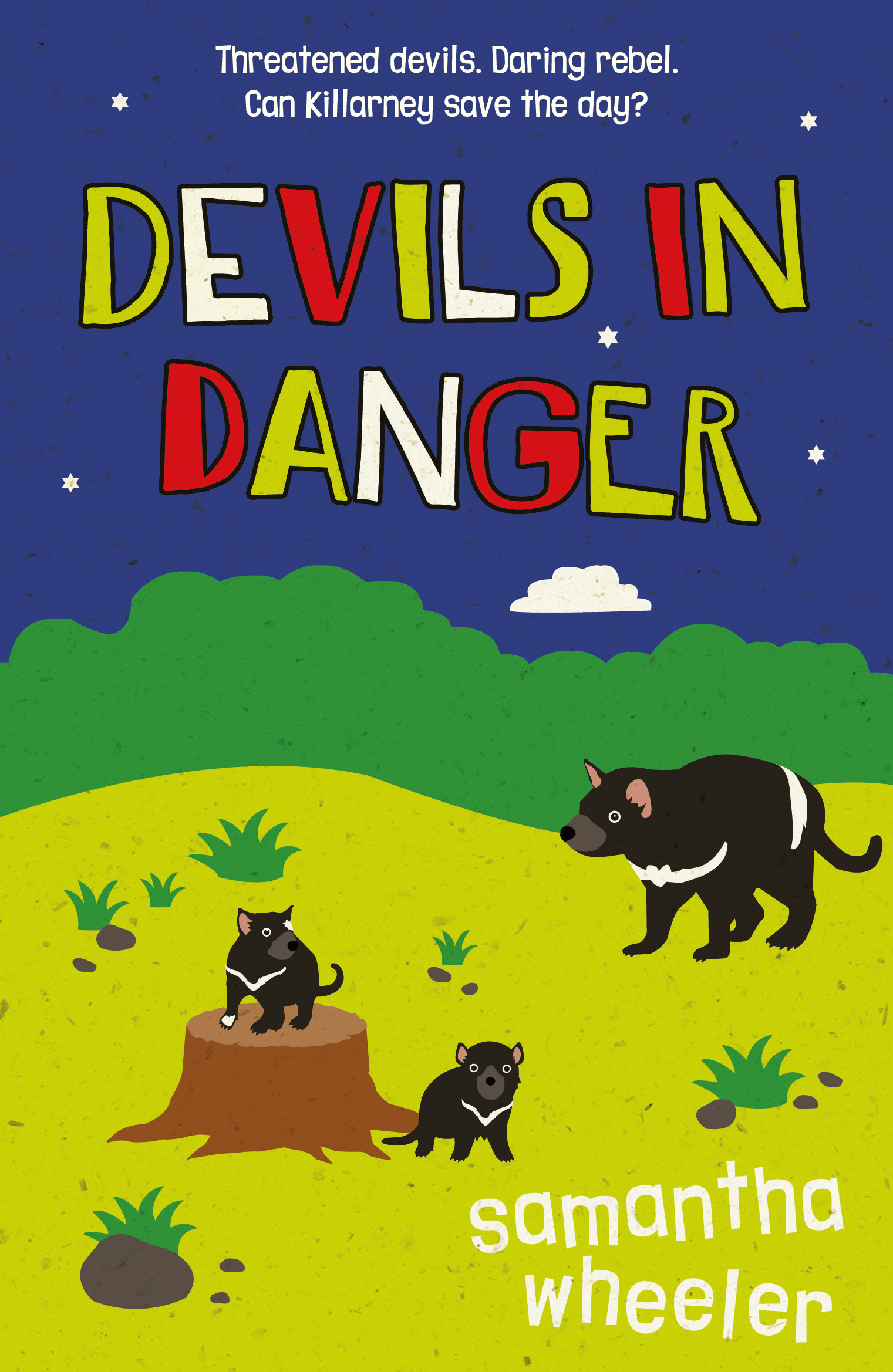 Devils in Danger
By Samantha Wheeler
Reviewed by Sarah Custance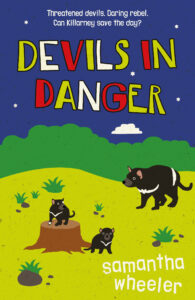 Samantha Wheeler is the bestselling Australian author of Smooch & Rose, Spud & Charli, Everything I've Never Said, and her wildlife focused books Mister Cassowary, Wombat Warriors, and Turtle Trackers. Devils in Danger is her newest book that centres around wildlife conservation.
11-year-old Killarney loves her home in Dodges Ferry, a small town surrounded by the Tasmanian wilderness. When strange and deafening screams and grunts begin in the night along with mysterious smells, and missing clothing, Killarney is more than happy to skip her homework to completely focus on solving this mystery. After discovering a mother Tasmanian devil denning underneath her house, Killarney is so excited to have this rare and beautiful creature so close!
However, she soon discovers that not all the townsfolk are happy with their new addition and soon wild rumours and accusations start to spread about the devil. Can Killarney help protect the devil and raise awareness or will misinformation lead to the removal of the devil and her joeys?
Samantha has given us another wonderful book packed with themes of conservation, community, environmental impacts, courage, family, and friendship.
Devils in Danger remains interesting and gripping throughout even as it touches on disheartening and upsetting topics.
Young readers will be able to see the large impact that just one person can have, no matter how old they may be, along with why miseducation can be more potent and dangerous than any wild animal. The back of the book has further facts and informational websites to visit to learn more about Tasmanian devils and how to help them.
Fans of Samantha's other wildlife conservation books will not be disappointed with this engaging book filled will endearing characters and the cutest sounding devils anyone has ever written about.