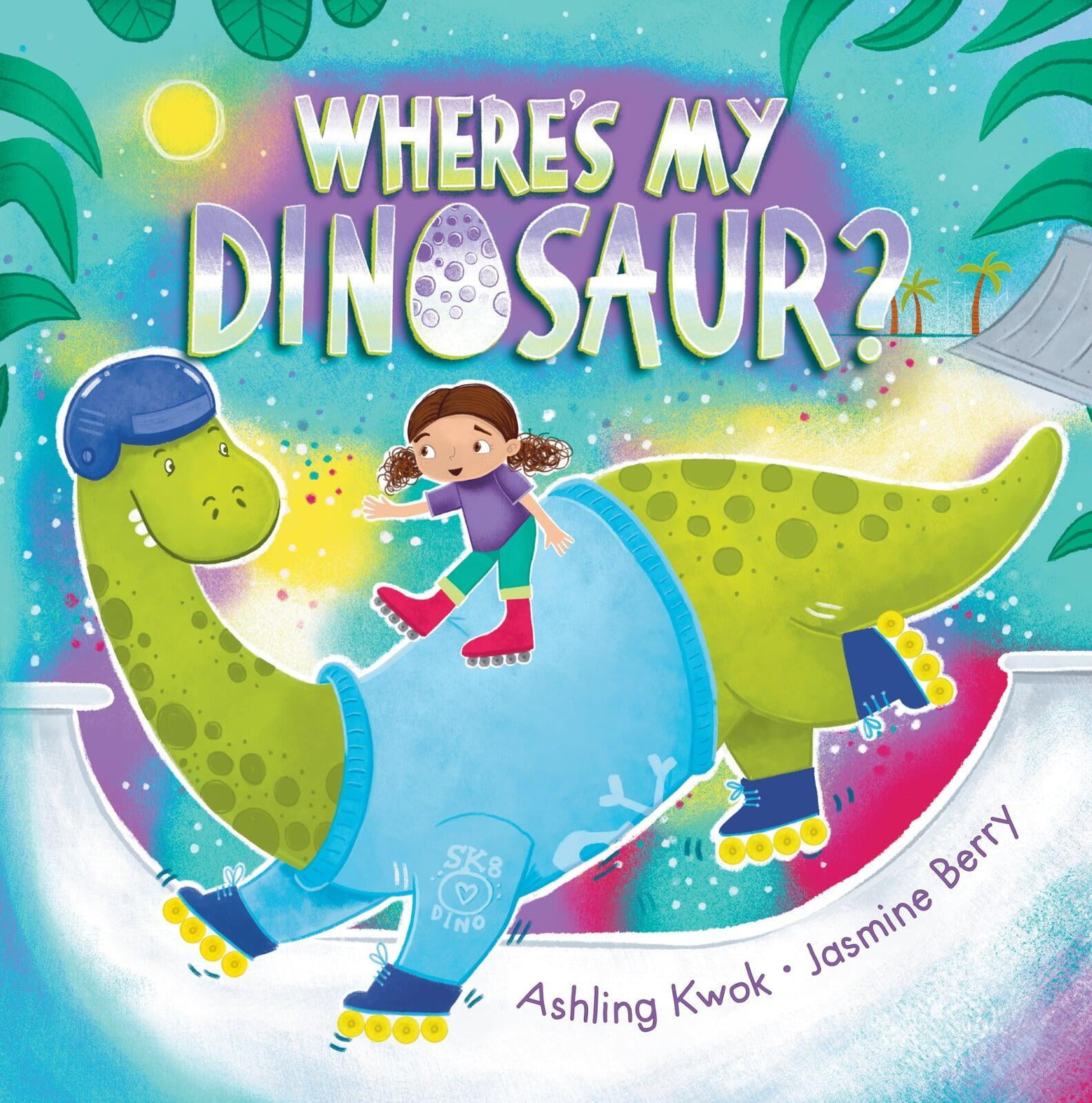 Where's My Dinosaur?
By Ashling Kwok
Illustrated by Jasmine Berry
Reviewed by Mia Macrossan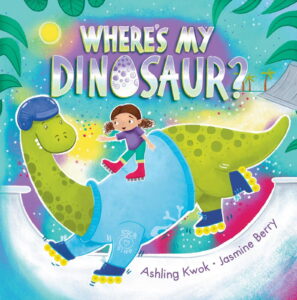 Ashling's previous books include  Lola and Grandpa and The Battle while this is Jasmine's, debut picture book, although she has worked for years as an illustrator and graphic designer.
This new title is about a little girl's dreams and expectations when told that Mum is growing a new playmate in her tummy. She is hoping for a dinosaur which she plans to call Crusher, but maybe it's a chick or a rabbit, or even a puppy could be fun.  As the baby bump gets bigger she imagines even bigger animals and each page shows all the different ways she plans to play with her new playmate.
The suspense grows and finally she is introduced to Riley the new arrival. Her reaction is huge and very funny. Can a sibling ever be as much fun as a dinosaur? Gradually we see her acceptance and enjoyment of her new playmate presented  with humour and understanding.
Jasmine has presented a culturally diverse family engaged in normal activities along with scenes of the daughter enjoying the company of her projected new playmates in all their variety. The pictures are bold and colourful and the  hidden dinosaurs scattered through the pages are lots of fun for the young ones. This will obviously appeal to those expecting a new addition to the family and will stimulate plenty of discussion about pets, siblings and how to get on with all of them.