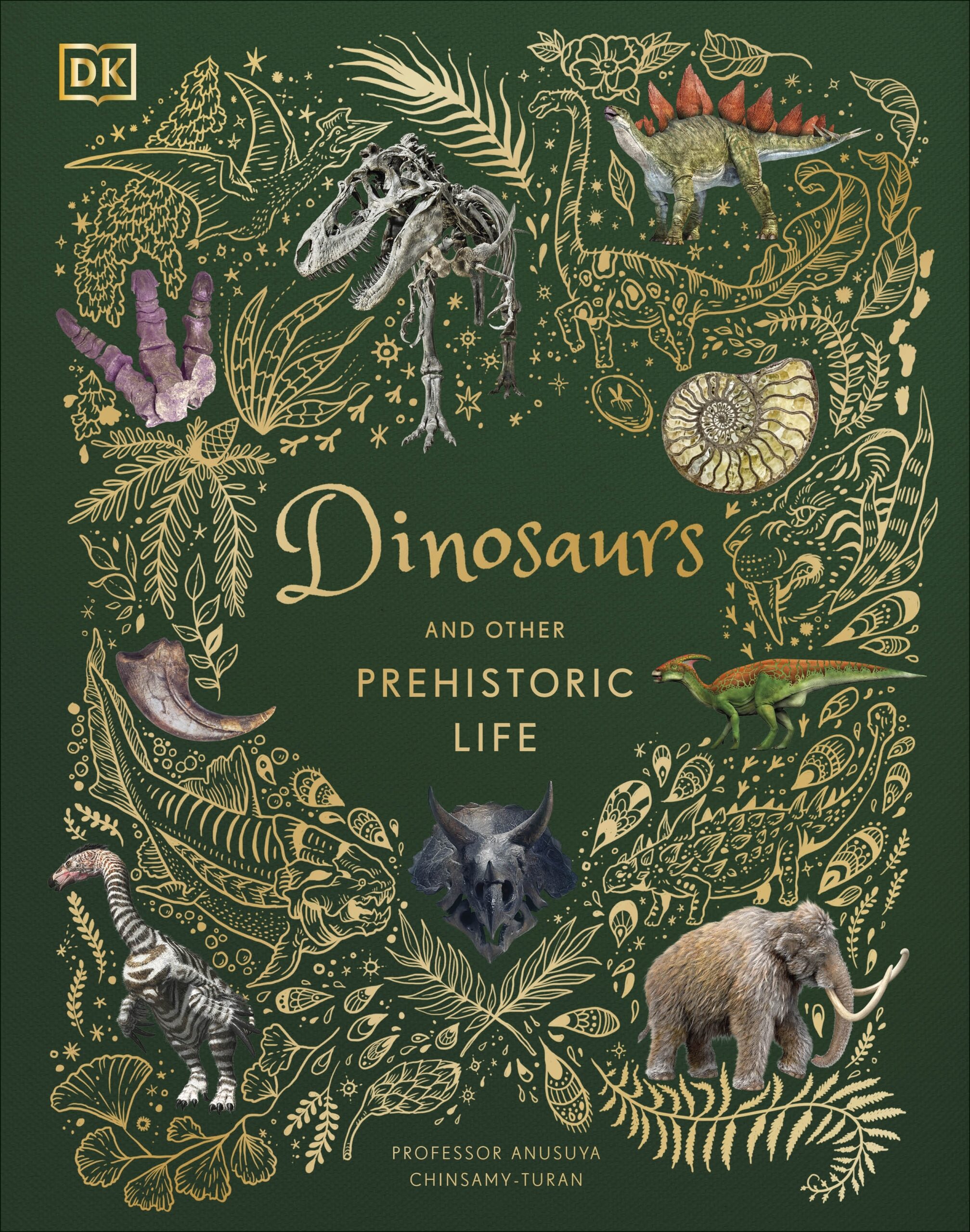 Dinosaurs and Other Prehistoric Life
By Anusuya Chinsamy-Turan
Illustrated by Angela Rizza
Reviewed by Mia Macrossan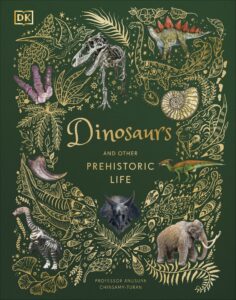 There are many books about dinosaurs published each year but this one is a standout for beauty within and without. I know you are not supposed to judge a book by its cover but… the gleaming gold edged pages, and the gold on the cover illustrations glowing in contrast with the rich lush green, all combines to make this book  look rich and enticing.
It is written in a non-nonsense conversational style by Professor Anusuya Chinsamy -Turan, an expert on the microscopic structure of bones of prehistoric animals. This  is an expedition through time – from earliest life forms to plants to land animals. You can read about fearsome fish, gigantic insects and yes, many dinosaurs. You find out what became of them and their descendants and how mammals came to dominate the planet.
The illustrations are a marvel of colour and detail, using photographs of fossils and drawings – they indeed extend and illuminate the well written text which gives you all the gory details. At the back there is a handy Visual Guide with page references so you can quickly look up your favourite animal, a two-page glossary and a handy guide to pronunciations.
A great book for a dinosaur enthusiast and for anyone interested in the history of life on our planet,  a book to read again and again,