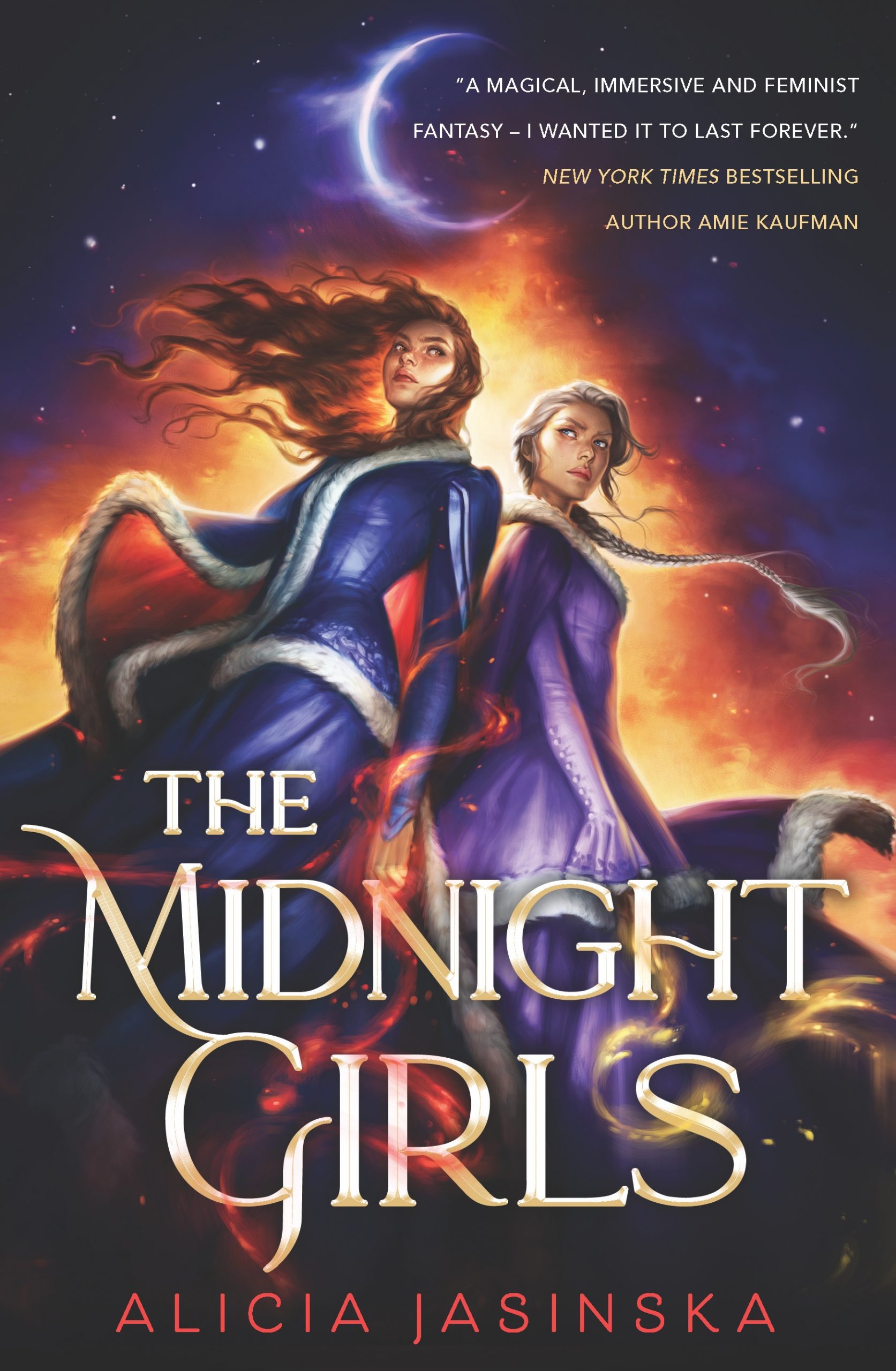 The Midnight Girls
By Alicia Jasinska
Reviewed by Mia Macrossan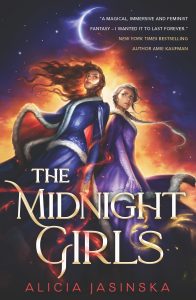 Jasinska is an Australian fantasy writer whose debut novel The Dark Tide made quite an impression. The Midnight Girls is her second and again borrows a lot from  East European folklore. This makes the novel a rich and heady mixture of Christian and pagan motifs carefully blended into an exciting story where two girls are enmeshed in a love/hate relationship.
Zosia is Midnight, the strongest and most terrifying of the servants who serves the three witches of Lechija, a reimagining of the Kingdom of  Poland in the eighteenth century. She is in direct competition with the indomitable, exuberant, and flamboyant Marynka,  who is  Midday, her opposite in almost everything.   There is also Beata, the servant of Morning, who is Marynka's faithful friend. The  witches or Yagas need the hearts of princes to maintain their power and magic and they send the girls out to steal them. Most of the action is centred around their attempts to foil each other as they strive to capture the heart of Prince Józef, one whose heart is very valuable as it is pure.
It is refreshing to read a novel where the relationship between two girls takes centre stage and the two male characters (Józef is at odds with his  long time best friend Kajetan) while central to the plot, are secondary emotionally.
Zosia and Marynka are two vibrant and enticing creatures, not quite human because of their magic, but endearingly fallible in their loves, aspirations, mistakes and mishaps. They know themselves to be monsters, after all their main occupation is going around ripping people's hearts out, and Zosia has even started eating a few in secret. Despite this the reader is readily involved and becomes immersed in the vividly created world of Lechija.
Jasinska excels at world building and also explores themes of love and friendship, loyalty and belonging as well as patriotism. My one niggle is about the title. Why call it The Midnight Girls when Zosia is Midnight and Marynka is Midday? But then I couldn't think of a suitable alternative so just enjoy the story – its great fun.