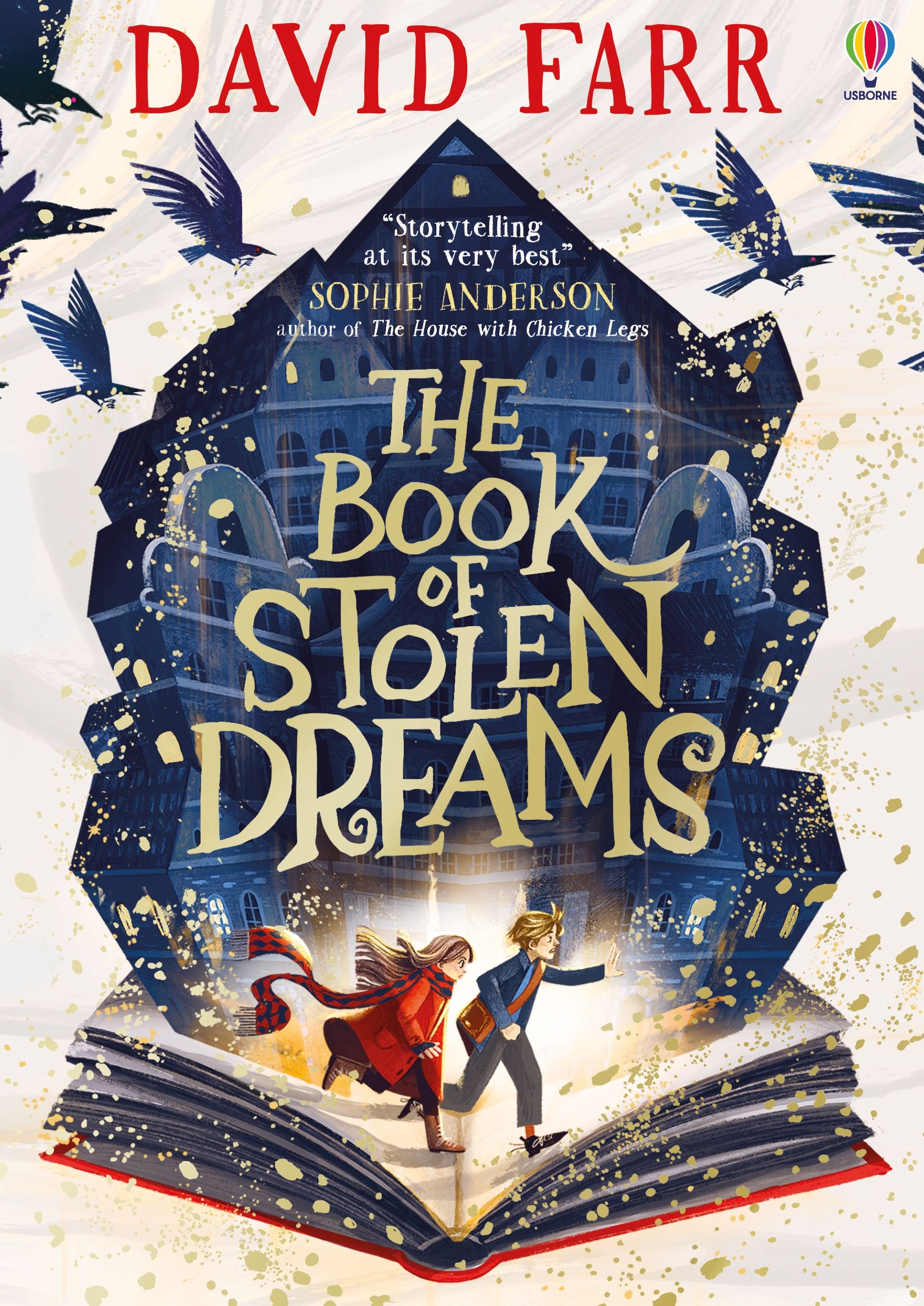 The Book of Stolen Dreams
By David Farr
Illustrated by Kristina Kister
Reviewed by Mia Macrossan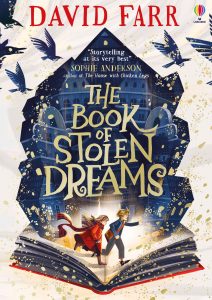 David Farr writes for film, tv and theatre mostly aimed at adult audiences and this is his first foray into the world of children's books. He has succeeded admirably in creating an unusual and powerful fantasy that resonates sometimes uncomfortably with how we live today.
When 11 year old Rachel and 13 year old Robert help their father steal a rare and magical old book from the library where he works they do not realise that it will plunge them helter skelter into a world of lies, deceit, danger and adventure.
Their country Bravia is in the hands of a cruel despot who will not hesitate to use any means in his power to gain possession of this book because he believes it holds a secret power that he desperately needs.
Working together and separately, with the help from some old and some colourful new friends Rachel and Robert set out to save the book and to rescue their father who has been imprisoned for this theft.
Their quest  takes many unexpected twists and turns alternates between Rachel and Robert's point of view which add a lot to the suspense. Farr enjoys plotting a complicated story and peopling his world with some extraordinary but always believable characters.
This is quite a serious story set in a bleak world where freedoms have been eroded, life is grim, particularly for children whose lives are very restricted. While this can be read as a breakneck chase and adventurous quest, at the heart of the story is one of life's important questions: do you do what you know to be the right thing even if it costs you a lot? Time and time again people are in situations where they have to make complex decisions, however, the results are always believable and understandable as Farr writes with compassion for and insight into human frailties.
Excellent production values, a handsomely produced object, rich red hardback cover with a glittering enticing dustjacket and charming black and white chapter headings.
Perfect for fans of Katherine Rundell and Philip Pullman.
Usborne 2021