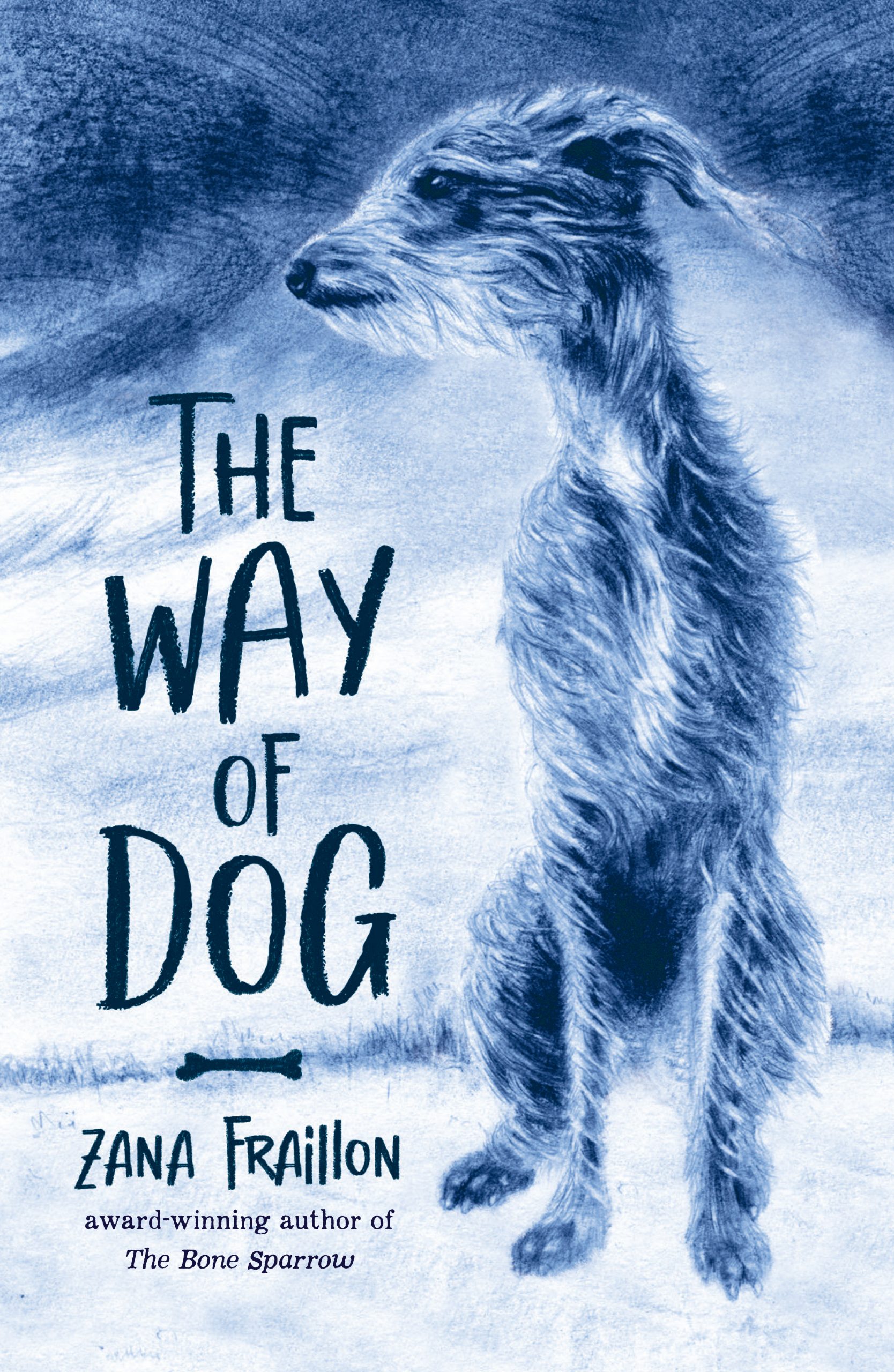 The Way of Dog
By Zana Fraillon
Illustrated by Sean Buckingham
Reviewed by Mia Macrossan
Verse novels are becoming increasingly popular and more and more are being published. Their way of telling narrative  is intense and focused, using poetic techniques such as metaphor, simile, repetition, imagery and onomatopoeia. Zana Fraillon, award winner writer of The Bone Sparrow, The Lost Soul Atlas, The Curiosities (picture book) and The Ones That Disappeared has broken new ground again with this powerful and emotive verse novel told from a dog's point of view that uses all of these techniques and more.
Scruffity is born in the harsh world of a puppy farm where if you are not sold quick smart you wind up in the Dead Dog Bin.  He is befriended and set free by a boy who is as unwanted and lonely as he is. Together they set out to survive in an often harsh world. When Scruffity is separated from his 'MyManpup', his name for the boy, he embarks on a long journey always searching for him. Scruffity meets other dogs, makes friends with two girls, an old lady and joins 'MyCharlieMan', in prison in a rehabilitation project. But all the time he is longing to be with his 'MyManpup', his first friend. This longing pervades the book and is brought to an emotional and satisfying conclusion.
Fraillon is adept at showcasing all the different way dogs and people interact – Scruffity is inquisitive, joyful, boisterous, determined, faithful, patient, and above all loving while the humans are shown in all their human frailty. Any child who has ever had a dog will immediately recognize the accuracy of this lively portrait of Scruffity in all his many moods.
Serious  themes underpin the quest to find a permanent home. Fraillon doesn't sugar coat the realities of living by your wits, of being at the mercy of powerful forces or people beyond your control. One moving poem, StringThing, is about war, loss of family, sinking boats, people floating in the water, and hope, sung to a dog who knows how to listen, p128.
What is outstanding about this engaging and emotional story is the visceral muscular poetry, crackling with energy, zooming all over the page. Fraillon captures the energy , the bounce and pounce of a young puppy, but also the loneliness and longing for family that is shared by both man and dog.  The book is full of  portmanteau words and neologisms, that enliven each page, 'shoe-legs', 'growlman', 'flashingmetalbeast, stringthing, and more. Each poem controls the page space adding meaning by repetition, word size and line placement. Special kudos to Sean Buckingham for the  delicate line illustrations that bring Scruffity to glorious life.
This is the best verse novel I have read in a long time and I hope it wins every prize in the children's literary universe.
Excellent Teaching Notes by Christine Wheeler