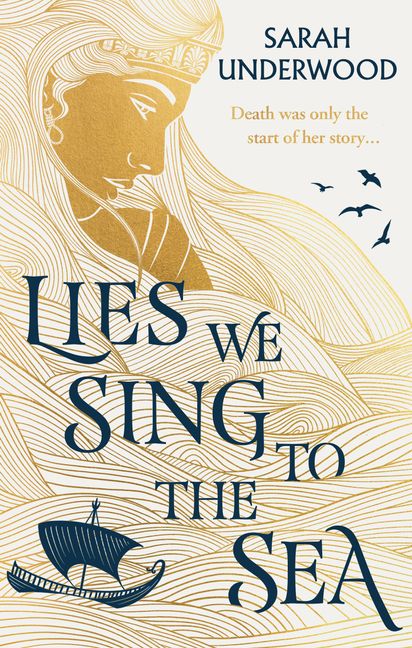 Lies We Sing to the Sea
By Sarah Underwood
Reviewed by Jane Swinton
Sarah Underwood has created an epic, complex story steeped in Greek Mythology. There is a content warning on the front-page alerting readers to violence, graphic injury, non-graphic sexual assault, death and suicide.
In this story the fate of Penelope's 12 hanged maids from Homer's epic poem Odyssey are expanded and brought to life with imagination, flair and a vengeful lust for life.
I have not read Homer's epic poem and while it is in no way required to enjoy this fantastical narrative it may have helped to round out the context of the story.
The story centres on a curse on Ithaca. A young girl, Leto, daughter of a Royal Oracle is condemned. Her plight is entwined with the fate of Melantho, a mysterious young girl from another age, also doomed to suffer at the whim of the Gods.
Together they conspire against the Prince of Ithaca to end the curse once and for all.
The writing is well considered. The pace starts slowly and builds to a frenetic action packed crescendo. The characters' grief permeates the story, driving their motivations and the action. In true mythological style, the plot becomes increasingly intricate, fuelled by the ever-present threat of death, grief for the dead and fear of dying.
There is a strong focus on physical beauty coupled with crippling grief. Love, in particular Sapphic love is explored and showcased.
It brings a modern viewpoint to Greek Mythology, making it relevant in the 21st century and accessible to new readers. I would recommend it to lovers of fantasy romance who enjoy a mythological twist.