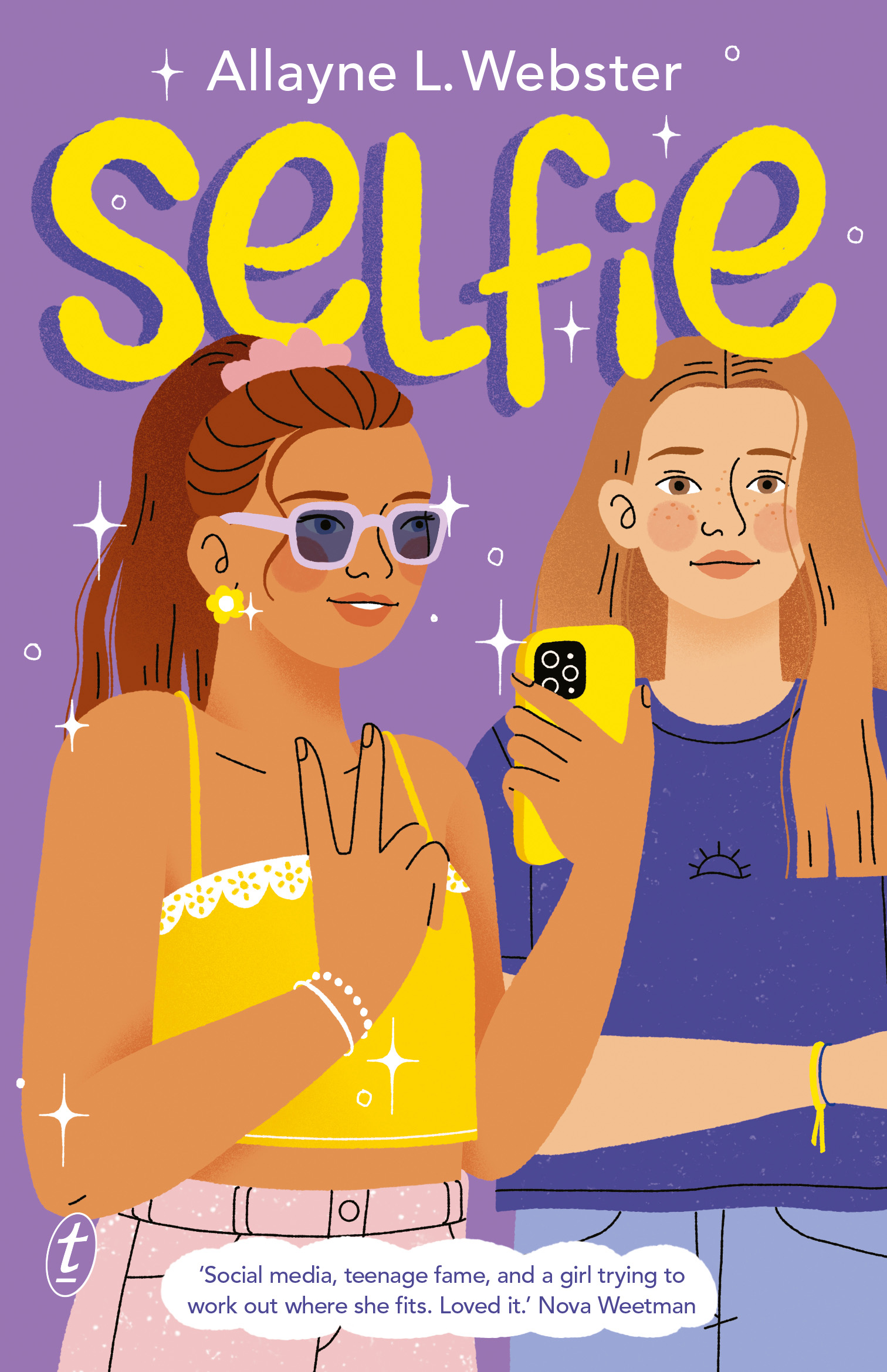 Selfie
By Allayne L. Webster
Reviewed by Liane McDermott
Real and fake friendships alongside the pitfalls of social media are explored in this young adult novel by Allayne L. Webster. An internationally published Children's and Young Adult author, Allayne Webster has published ten novels, many of which have been listed for various awards, including her middle-grade novels Paper Planes and A Cardboard Palace, and her YA novels Our Little Secret, The Centre of My Everything and Sensitive.
In Selfie, Year Eight student Tully Sinclair can't believe it when Insta-famous influencer Dene Walker wants to be best friends with her. Tully's love of art and her long-time best friend, Kira, soon become forgotten as Tully becomes hyper-focused on being a worthy friend to Dene.
As Tully struggles with Dene's manipulation and insincerity in a friendship with clear power dynamics, she also deals with the complications of her own family life—her older brother Luke and step-mum Michelle questioning her behaviour, the absence of her father who conveniently works interstate, and the deep-held grief over her artist mother who walked out on the family.
Tully's friendship with Dene ends up being a rollercoaster ride of insecurity and heartache, and when she finally sees the friendship for what it truly is, Tully has to face up to her behaviour towards Kira and navigate her way back to being true to herself.
Selfie was inspired by the author's memories of herself as a teenager and the feelings of being belittled and dismissed for a 'childish crush'. What I loved most about then ovel was the authentic teenage voice with its depth and honesty. In fact, all of the characters felt real and authentic as the complexities of family relationships, the realities of friendships and the essence of human flaws were explored.
The story also delves into the truths and uncertainties of social media, and in the book's acknowledgements, Allayne L. Webster writes "… please know you are not defined by how many likes you get on a post. You are not the sum of content on a social media page. You are not a product designed for consumption…"
The novel is a great discussion book for high school students and teaching notes are available, reflecting themes about our relationship with social media, online and off-line friendships, as well as self-identity.
Selfie is an engaging and absorbing read, layered with the complexities of family relationships, friendships and the struggles teens face in today's online world where what's real and what's fake is increasingly blurred.
#Selfiebook #Ilovedit