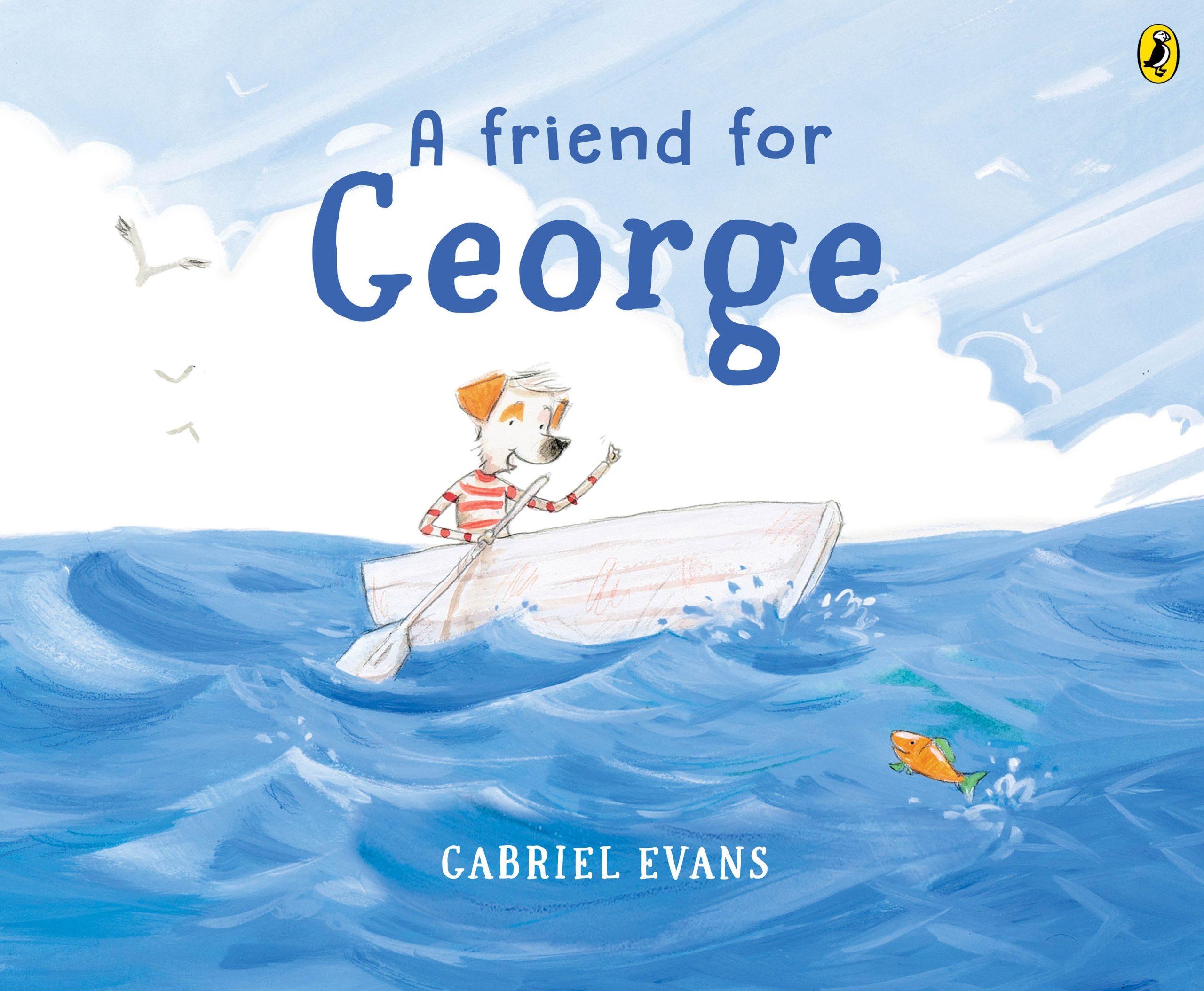 A Friend for George
By Gabriel Evans
Reviewed by Margarite Igras
Award-winning creator Gabriel Evans, who has also illustrated works for Sonya Hartnett and Jane Goodwin has written a heart-warming and insightful book about the meaning of friendship and what it means to be a good friend.
George the dog, loves living by the sea, but at times he feels lonely and wishes he had a friend.  Someone to talk about how he felt, someone to share stories with and someone who liked to laugh.  Surprisingly, one day, he finds a friendly fish with golden scales and bright green fins in a rockpool. He names his new friend Claude because that is what friends do.
The end pages give a visual summary of the story, a lonely George on the beach walking towards the back pages where George is surrounded by Claude and his other new friends.
The bright sand-and-sea colours are vividly Illustrated in watercolour and pencil.  They have a tropical feel with golden sand dunes, an emerald ocean,  breaking surf, seagulls, whales, colourful fish, dolphins, and other marine life.
The text consists of a sentence or two on each page, but it comes nicely together with the illustration and the repetitive line that this is … what friends do. George models how a good friend should behave, such as Making plans for the next play date, being protective of your friends and being sensitive to their wishes.
An unusual book about friendship reminding us that friends can come in all shapes and sizes. For the younger reader -3- 5-year-olds, this is a gentle introduction to making friends and what it means to be a good friend.
A beautiful book to read out loud and chat about afterwards.