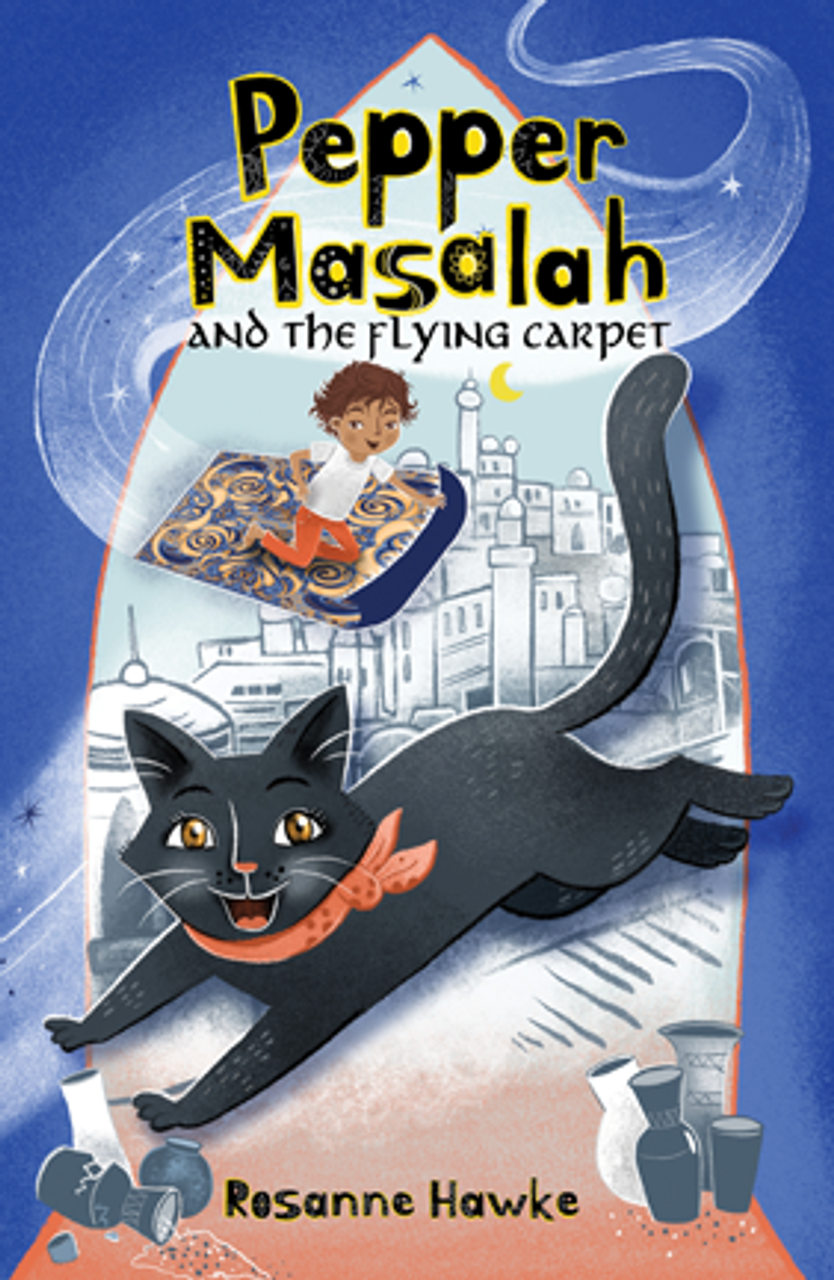 Pepper Masalah and the Flying Carpet
By Rosanne Hawke
Illustrated by Jasmine Berry
Reviewed by Mia Macrossan
Rosanne Hawke is a prolific author of children's books, many of which  explore cultural and social issues. Notable titles include Shahana: Through My Eyes and Taj and the Great Camel Trek.
Here we have a charming story of a possibly magical black cat called Pepper Masalah, a boy who loves her and a flying carpet. When his grandmother tells Zamir that the old carpet has been in their family for generations and will fly in a big wind he doesn't believer her, it's just another one of her stories. But then a storm breaks a window in their farm house just when he and Pepper are sitting on the carpet and it flies away, taking them to a fascinating new place.
They are taken to a poor family who want to sell the carpet at the market but an evil man kidnaps them and takes them away into the desert. More adventures with camels and goats follow as Zamir and Pepper try to get back to Australia.
This story cleverly contrasts life in Australia with conditions in an unspecified part of the Arabian Peninsula. We see most of the action from Pepper's point of view which should appeal to cat lovers. The back of the book has two useful pages of factual information about cat behaviour and a very amusing newspaper page with articles about 'boy and cat disappear in freak storm', and also a word list of Arabic from the Arabian Peninsula.
All in all a very appealing package for newly independent readers made more so by the black-and-white illustrations sprinkled through the pages. Look out for the sequel Pepper Masalah and the Temple of Cats and Pepper Masalah and the Giant Bird coming out later this year.