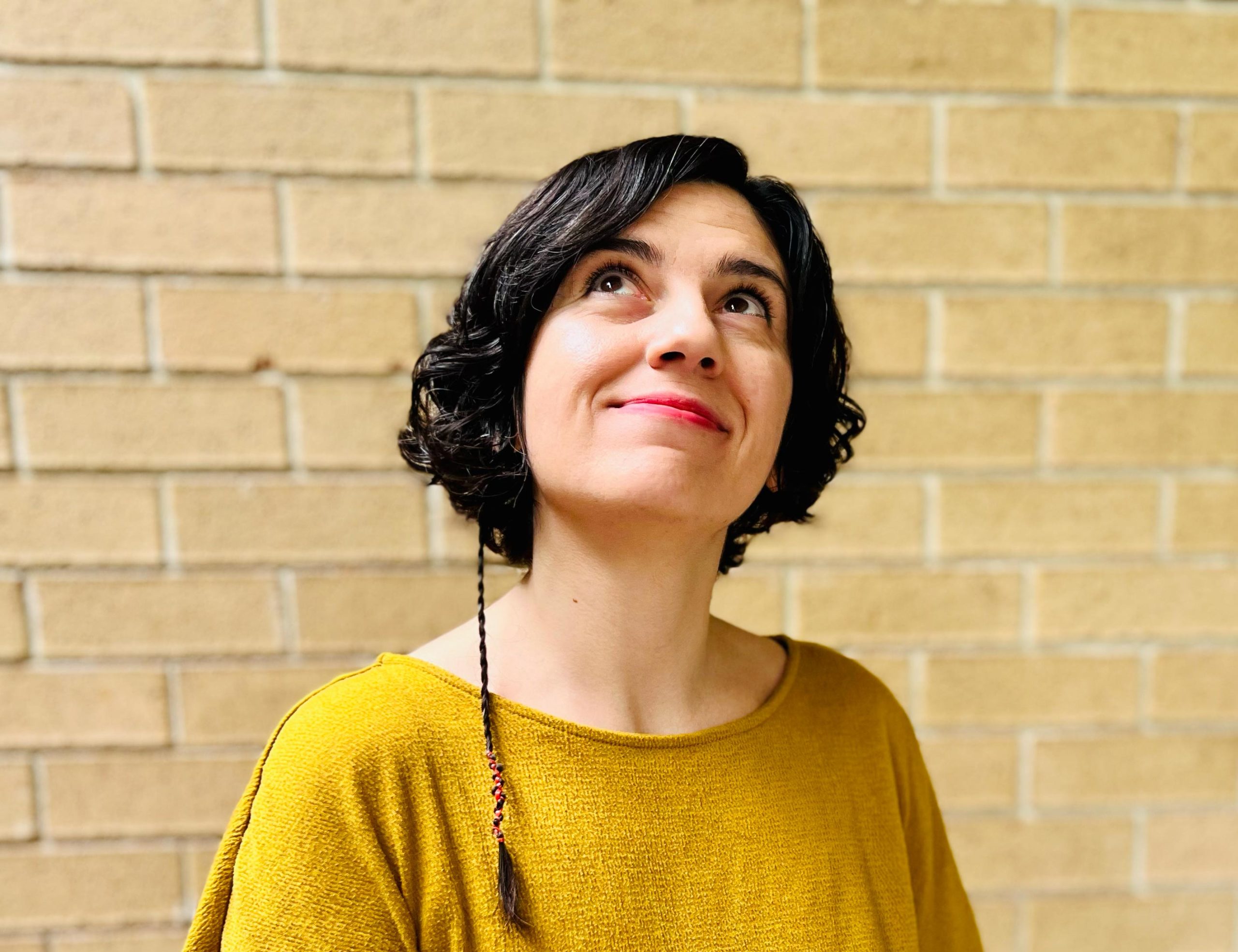 StoryArt Exhibition 2023 Meet the Artist Anil Tortop
by Mia Macrossan
The annual StoryArt Exhibition is all set to start next month on Monday, June 26 and run until Sunday July 2 at the 

Richard Randall Art Studio

at Mt Coot-tha, Brisbane. It will be a week of fabulous displays for everyone to enjoy.
As this is school holiday time it is ideal to bring children in to view and enjoy some artwork, meet the artists and maybe buy a carefully chosen piece of art to take home.
Books featuring the work of the illustrators will be on sale as well as a carefully curated selection of their artwork.
Anil Tortop is one of the four talented artists who will have her work on show and for sale.
 Anil works as an animator and character/concept designer, but has been called away from this affair as her relationship with children's books becomes more serious.
She was born and raised in Turkey and moved to Australia in early 2011 and has been trying to get used to the local eight-legged house intruders and slithering visitors to her garden ever since.
She lives in QLD and works in a small home studio she shares with her husband where they lead an international team of creatives making children's books at Tadaa. 

Books Anil has worked on include

Flipper and Finnegan by Sophie Cunningham, Tippy and Jellybean by Sophie Cunningham, Pigasus by Zanni Louise, and Leaping Lola by Tracey Hawkins.
Anil kindly agreed to be interviewed by StoryLinks about her work for the upcoming StoryArt Exhibition.
What were your favourite illustrations/illustrator as a child? Why/how  did you respond to them? Did they inspire you?
I didn't grow up with a lot of children's books and I don't remember the ones I read/saw. I was more into the cartoon characters in TV shows. I'm not sure how they inspired me but my university choice of Animation might have something to do with it.
Is/are there artist/s working today that you admire? Why? Is there someone you look up to now?
It's such a difficult question. The short answer is, yes. But I tend to admire something about an illustrator or their work very often. Sometimes it's just one character, sometimes their choice of colours, sometimes their lifestyle, sometimes their stories… and goes on… Naming just a few would always make me uncomfortable.
What is your preferred medium to work in? Why? Do you have more than one preferred medium?
I work digitally. Why? Maybe because I'm addicted to the "undo" button.  Photoshop and the drawing tablet feel the most natural to me. Lately, I'm enjoying my iPad and Procreate app.
Where and when and how do you work? Could you describe the process from commission to finished product – we would love to know what goes on in your head 🙂
I work in the home office that I share with my partner. And I work whenever my toddler is at daycare, at sleep, or occupied with either daddy or electronic technologies. I don't have the luxury to choose my working times anymore. Once I'm offered a contract, I start with a happy dance.
The real process starts with checking the dictionary and googling for the words that I'm not very familiar with. (English is not my first language.) Then I do a storyboard, usually on my Storyboard Notebook. It looks very messy, nobody understands those scribbles but me. So, once my ideas are clear in my head I go digital and make an understandable storyboard to communicate with the publisher/author. The rest is usually smoother. I do the sketches for the whole book, then do the final illustrations. At every step, I get feedback from the publisher/author.
And it ends with another happy dance.
Can you tell us something about the pieces that you are going to exhibit at the Richard Randall Art Studio? Why did you choose these? Are any significant in any way? 
Most of them are illustrations from the books. In a book, you see all of the illustrations and read the story. Pulling one image and trying to make sense of it can be a little difficult. So I choose the ones that can tell something stand-alone, on the wall.
Some of my work are the illustrations I did for a Turkish children's magazine. Probably nobody has seen them here in Australia. This exhibition is a nice opportunity to share them.
How would you describe your art style? Is this something that happened or that you worked for?
My characters are usually animatic and fun. Probably it's because I have an animation background. I guess each project teaches me something new and my style evolves naturally. I used to hate drawing animals but somehow I got offered to illustrate a few books with animals. I had to develop my skills in that area.
Some books that have lots of emotions in them allowed me to explore the colours and atmospheres more. I don't know if I can answer this question in the same way in 5 years. It's an ever-evolving process.
When did you realise that you wanted to be an artist? Another way of asking this question is what was your first paid job as an artist?
It's funny but I got paid as an artist in a TV show back in high school! (1999)  Maybe I should say "actor" – ehem!  I was studying fine arts. One of my teachers collaborated with a director to make a mini TV series about painting styles. I was one of the 5 students in it.
But I illustrated my first book in 2008. It was a series called Keloglan (Kaloghlan is a Turkish folk hero). I was actually working happily as an animator back then. Then an art director friend of mine asked me if I wanted to illustrate a book. I had never thought about illustrating before. I tried and never looked back.
Where would you like to be in ten years' time – artistically speaking.
Having published a few best-sellers I would like to sip my cocktail by the pool of my villa in my personal tropical island and make art just for fun. Hehe!  Sorry, I can't answer this question in a serious manner. I would probably be in the same place, maybe as a slightly better and hopefully wiser illustrator.
Thank you Anil for taking the time to answer our questions
Come and meet Anil at the StoryArt Exhibition Up Late
Friday 30 June, 5 pm – 8 pm at the Richard Randall Art Studio
It's free but you need to book  

here