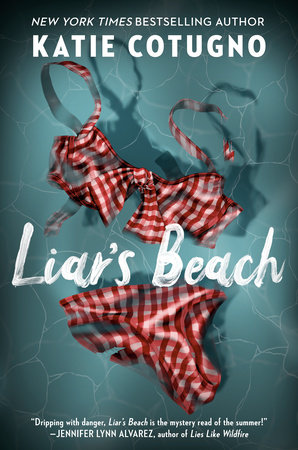 Liar's Beach
By Katie Cotugno
Reviewed by Liane McDermott
New York Times bestselling author Katie Cotugno, who is best known for her 'complicated, feminist YA love stories', shifts her talents to a YA murder mystery—Liar's Beach. Promoted as a fresh take on Agatha Christie's first novel, The Mysterious Affair at Styles, Cotugno's novel is narrated by Michael Linden who's been invited to spend the holidays at his affluent friend Jasper's beach house. Surrounded by wealth and prestige, Linden (as he's known to his boarding school friends) keeps his 'less than wealthy' origins hidden and tries to fit in with Jasper's upper-class family and friends.
Set in Martha's Vineyard, an affluent holiday island in the United States, the novel portrays the idle lifestyles of upper-class teens with parties and hookups. But when Jasper's despised former friend Greg is found unconscious in Jasper's swimming pool, Linden starts to wonder if it was an accident or foul play. Linden seeks out his childhood friend, Holiday, an amateur sleuth who loves nothing more than solving a mystery, and together they try and figure out who was responsible. But as they get closer to the truth, they realise everyone has something to hide.
At times, the main character Linden didn't feel quite authentic or convincing with the author's voice coming through. His impetuous friend Holiday is a much more compelling and interesting character and the one who ultimately solves the mystery, while Linden comes across as somewhat misguided and clueless.
Though a bit slow-paced, Liar's Beach is an intriguing murder mystery with complicated teenage romance and relationship conflicts—familiar themes in Katie Cotugno's YA novels. With the use of explicit language and descriptions of drug use, underage drinking and sexual activity, it is more suitable for an older YA audience 15+ who enjoy an entertaining whodunit.