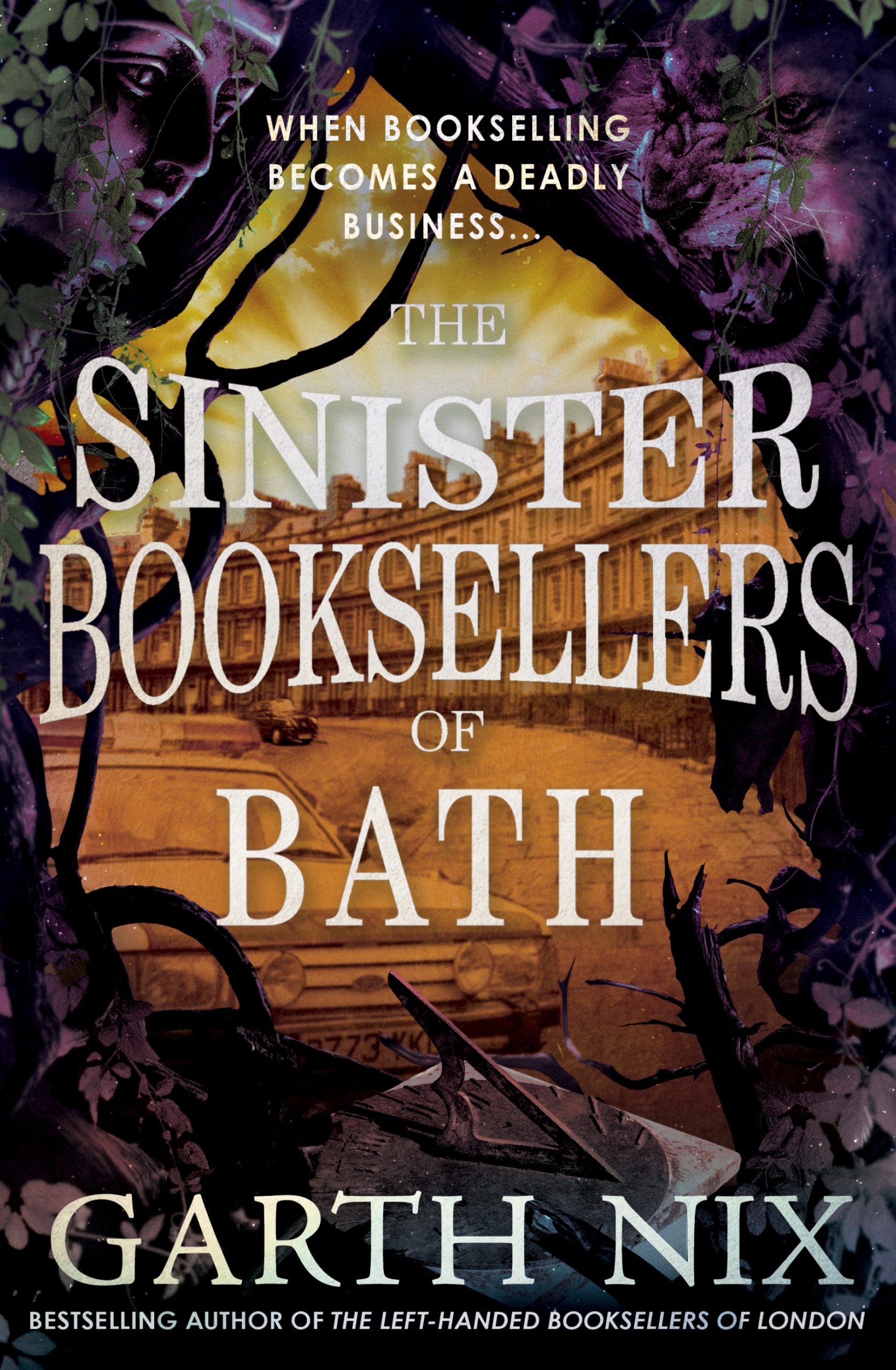 The Sinister Booksellers of Bath
By Garth Nix
Reviewed by Ayesha Uddin
Garth Nix, author of the Old Kingdom, Seventh Tower, and Keys to the Kingdom series, needs no introduction. In The Sinister Booksellers of Bath, second book in the Lefthanded Booksellers of London series, he delivers an immersive crime / fantasy story which works equally as a standalone.
The eponymous booksellers are a kind of magical border patrol, protecting the human world from a veritable pantheon of location-associated supernatural entities, also known as Ancient Sovereigns. Sometimes, we are told, the entities' Old World needs protecting from human incursion, but not in this tale. Here, trouble flows decisively from the Old World, in the form of a 'sorcerous map' (this alone is sure to draw in lovers of magical artefacts).
When they find this map, the booksellers study it, hoping to learn its secrets. One of their number, the gallant Merlin, transports himself to the map's world by mistake. This sets in motion a chain of events that lead to the discovery of, and slow-burn game of cat-and-mouse with, a serial killer Ancient Sovereign.
The book achieves an ongoing sense of tension through a careful calibration of pace and attention to detail. Wry inventories of a scene's telling features recur throughout, examples being the brand of an outfit or a gun, the make and model of a car, and a cryptic allusion to 'ravens who are not ravens'. The book's multitude of vaguely unsettling characters also contribute to the sense of a world well lived in, which existed for centuries before this tale and is expected to exist for centuries thereafter.
For fantasy readers with a penchant for intricate stories grounded in a 'real' setting.
Teaching Notes available from the publisher's website: Allen & Unwin Children 2023