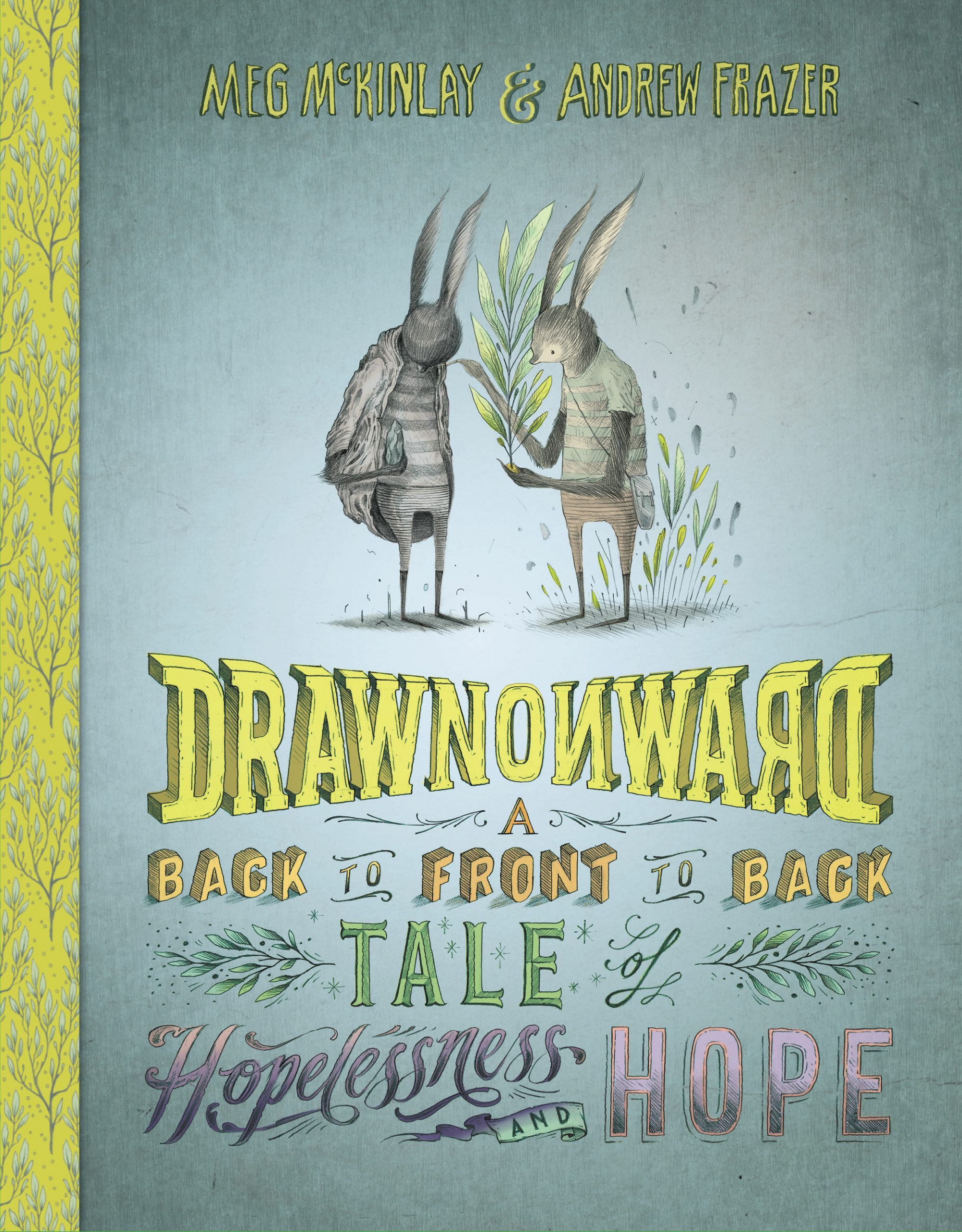 Drawn Onward
by Meg McKinlay illustrated by Andrew Frazer
reviewed by Sue Wright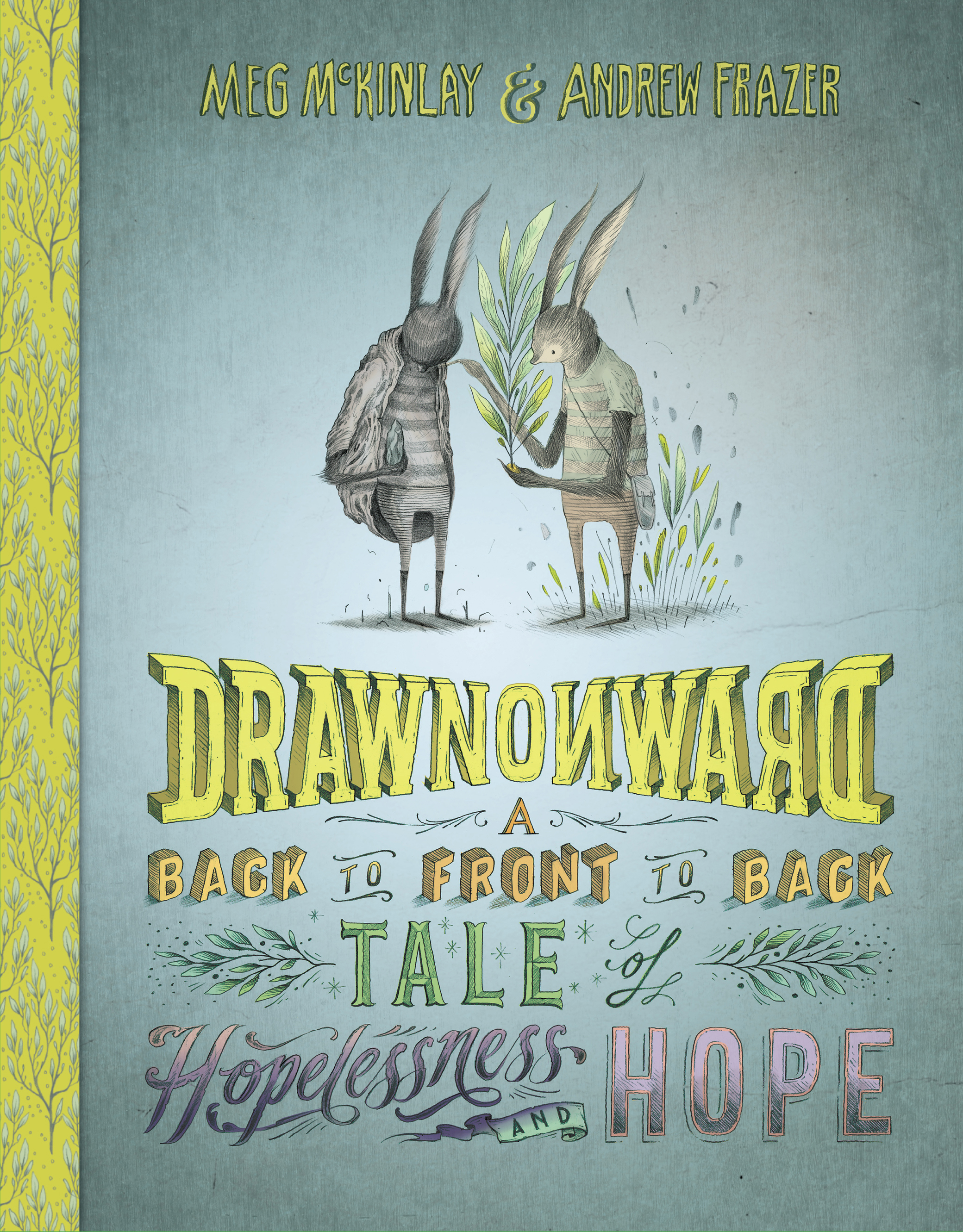 I love small presses, and Fremantle Press is a pretty fabulous small press. Drawn Onward by Meg McKinlay and Andrew Frazer is one of the latest picture books from Fremantle Press, and it reflects their willingness to engage with artists who are just as happy doing street murals as they are illustrating picture books.
Drawn Onward is beautifully designed, illustrated and produced. There is no story in McKinlay's words, rather there is a message for readers; a message about hope overcoming hopelessness and people having control over their own destinies. Read the message from front to back, and it's a message of gloom, read it from back to front, and it's a message of hope… sort of.
I wanted to love McKinlay's words as much as I love Frazer's gently dark illustrations and hand-drawn typography. But, I read and re-read those words again and again, from front to back and from back to front, and it was a lot of work to truly get the message to work one way and then another. When reading back to front, the reader would need to know to start reading from in the middle of sentences, or from
a random word, so the trick doesn't quite work and it's lucky that the positive message is made clear in the book or I possibly wouldn't have been able to work it out.
Then there's the message itself. The message is well-intentioned – the world is better than you think, and you have more power than you imagine to affect change. A good message, particularly for this generation of children and young people who are watching on or supporting the children across the US who are trying to bring about gun control. But, I found some of the wording in the positive message (the message read from back to front) a little at odds with the message itself: wording such as 'why would you imagine nothing good is around the corner' or 'it is foolish to think there is no light on the horizon.' I guess I'm sceptical of any message that suggests the reader is foolish for thinking negative thoughts.
Despite these challenges, Drawn Onward is a book that tries very hard to tackle a difficult subject in an interesting way. It would be a good resource for teachers and parents keen to have a discussion about agency and hopefulness in a world that can seem quite dark.
Fremantle Press 2017 hardback 32 pages $24.99 ISBN 9781925164848