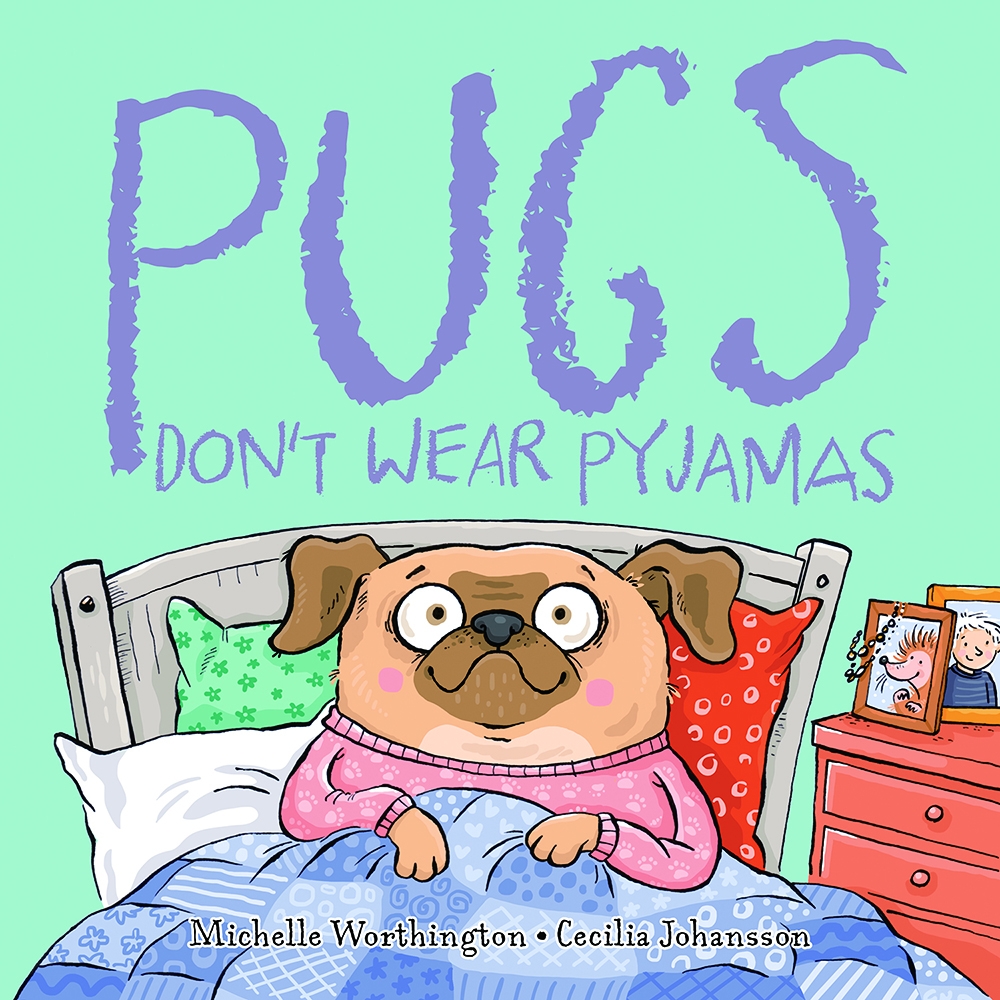 Pugs Don't Wear Pyjamas
by Michelle Worthington
illustrated by Cecilia Johansson
reviewed by Sandy Driessens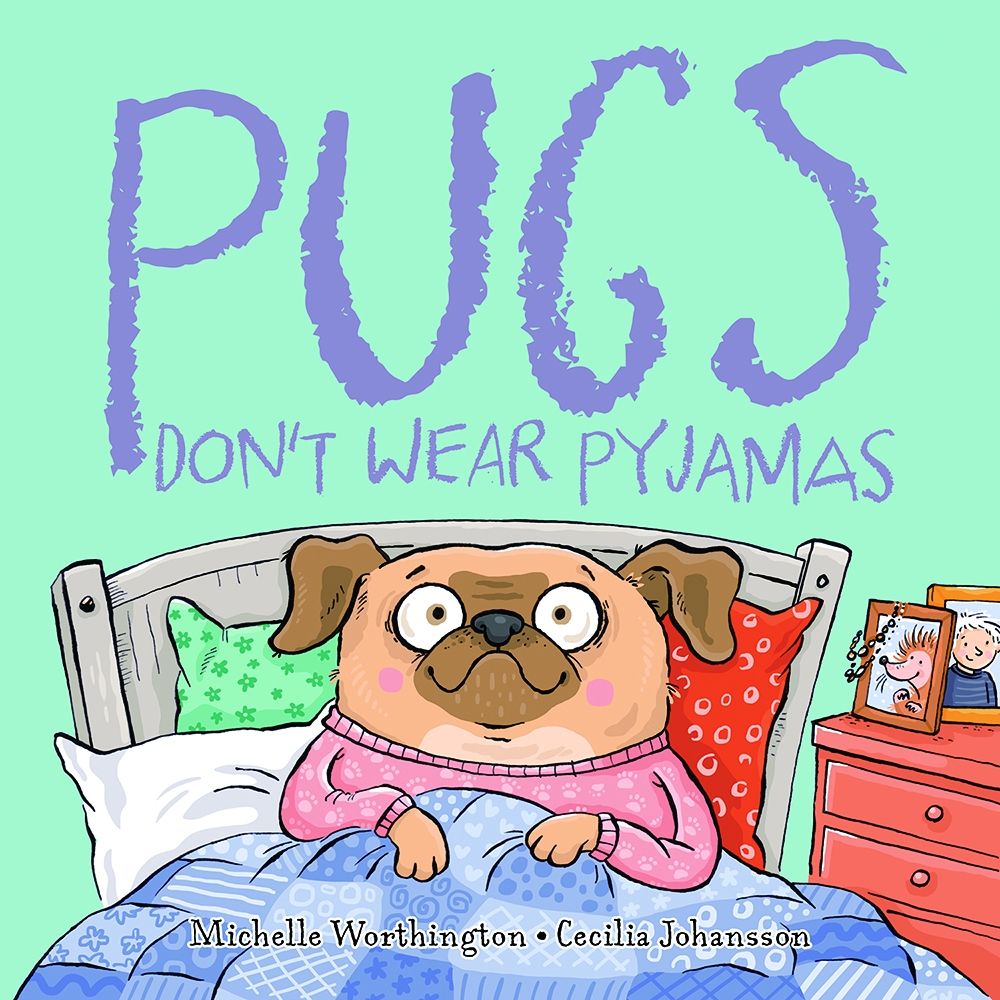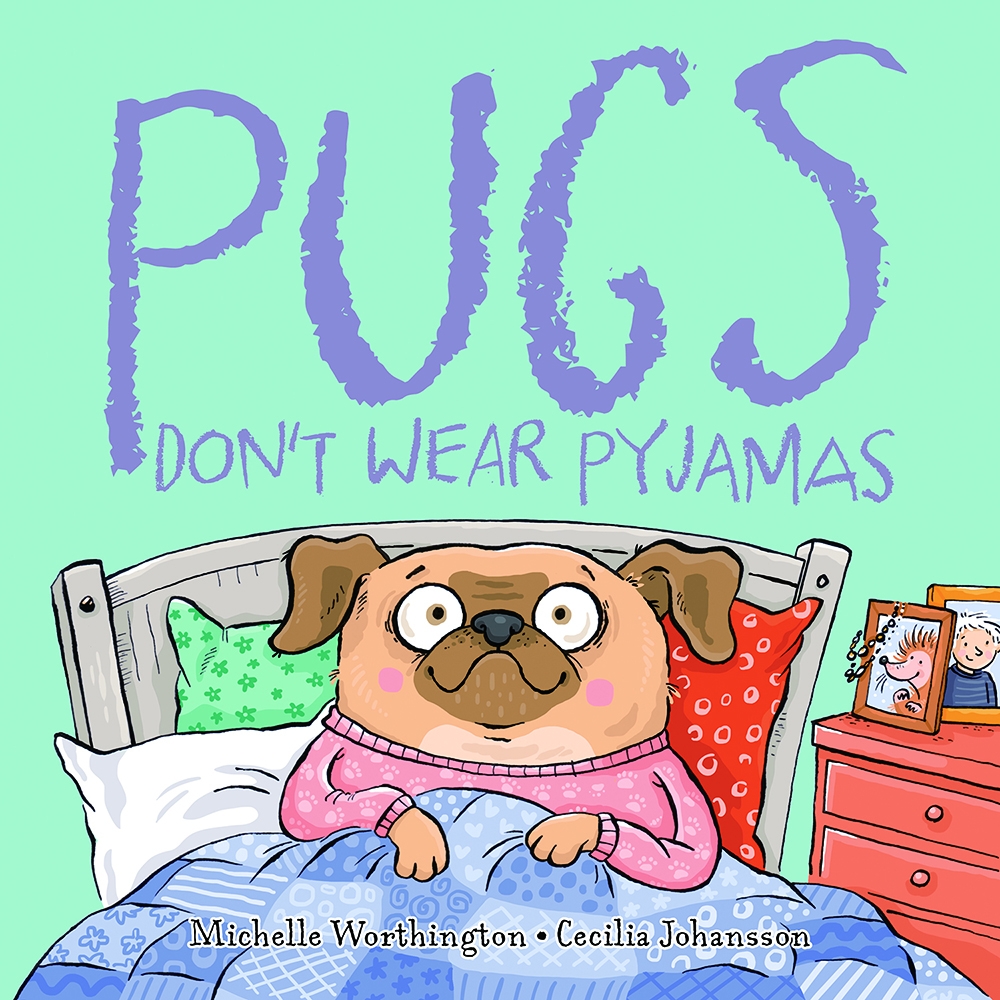 With a front cover that indicates that pugs DO wear pyjamas, this book looks like it has a sense of humour.
Tom likes staying with his Aunt Roz and looks forward to meeting a new friend she has for him to play with. To his surprise, the friend is a pug called Ellie. Ellie is independent and popular and is always there with Tom and his aunt. Tom is quiet and shy and not sure that he wants to share his time with Aunt Roz.
This story about a three-way relationship reveals the range of emotions displayed when jealousy takes hold. Tom promises to care for Ellie and the incident that follows creates a dilemma which makes him understand her better.
The text and illustrations describe the three characters in a thoughtful and humorous way.  There are many images in the illustrations that add to the story and the end papers reflect the growth in the relationship between Ellie and Tom.
Dealing with the issue of jealousy by using a child and a cute dog is an appealing way of approaching the subject.
Suitable for early childhood, this engaging book would be a pleasure to share.
New Frontier Publishing 2018, 32 pages, hardback $24.99, ISBN 978-1-925594-03-4