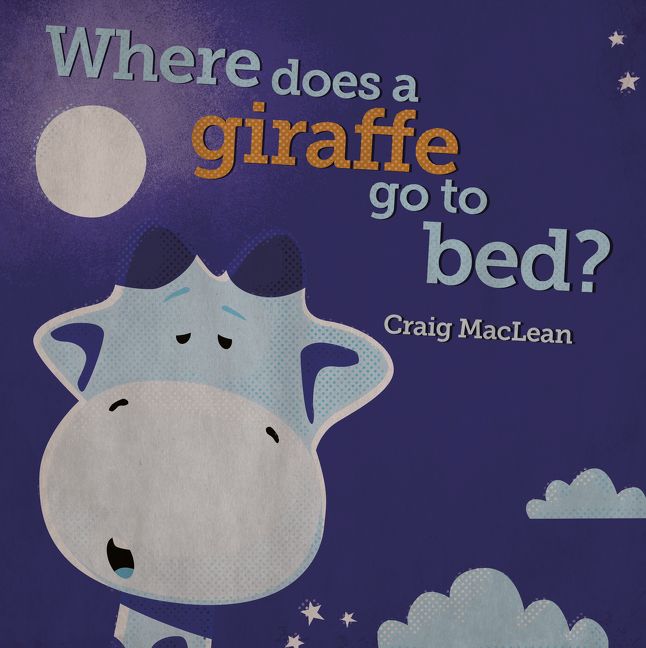 Where Does A Giraffe Go To Bed?
written and illustrated by Craig MacLean
reviewed by Leslee Anne Hewson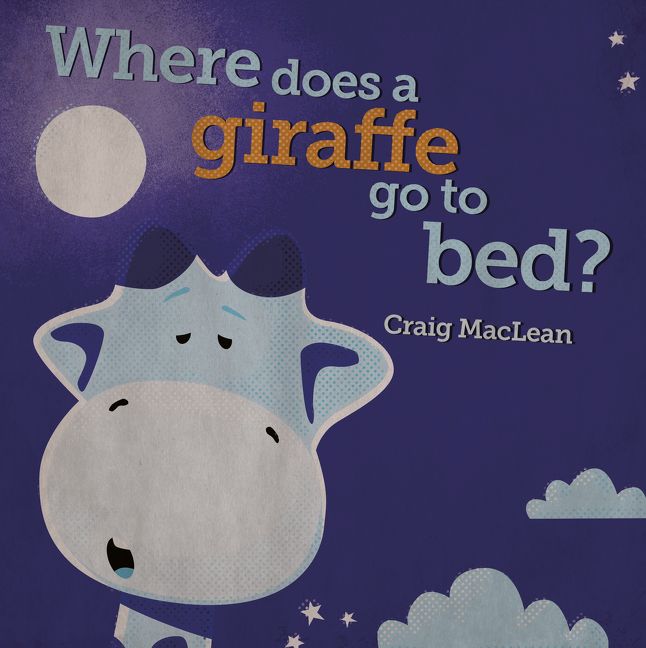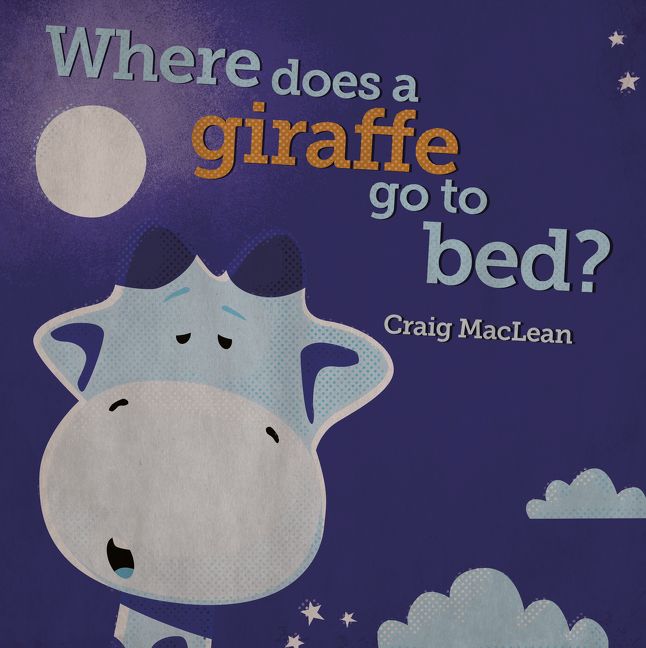 This picture book is the second book written and illustrated by Craig MacLean and published by Angus & Robertson. It is the bedtime book sequel to his debut book, What Noise Comes From a Giraffe?
The text is written in third person present tense. Eight animals are sleeping in their beds—a rabbit in a hutch, koala in a tree, fox in a den, bee in a hive, bird in a nest, bear in a cave. 'But where does a giraffe go to bed?' This question a child can soon memorize and enjoy joining in on the reading.
Clever illustrations on glossy paper show part of the giraffe's body on each double spread. The complete giraffe is revealed on the final page where the reader finds it asleep. The large-scale illustrations are muted, warm and comforting, reminiscent of nightfall. However, the text is bold and stark white opposing the calming effect of the colours used in the illustrations. MacLean missed the opportunity to make use of the endpapers. It is a pity that this story, which provides truthful information about where all the animals sleep, builds up expectation as to where the giraffe sleeps, only to come to the final page and find an untruth. Okay, it is not nonfiction but as the animals do sleep in the places written and illustrated in the text, the surprise ending didn't work.
Written partly in uneven rhyming text, this could be a suitable picture book for toddlers and preschoolers.
Harper Collins Australia 2018, picture book, hardcover $19.99, ISBN 9781460752272