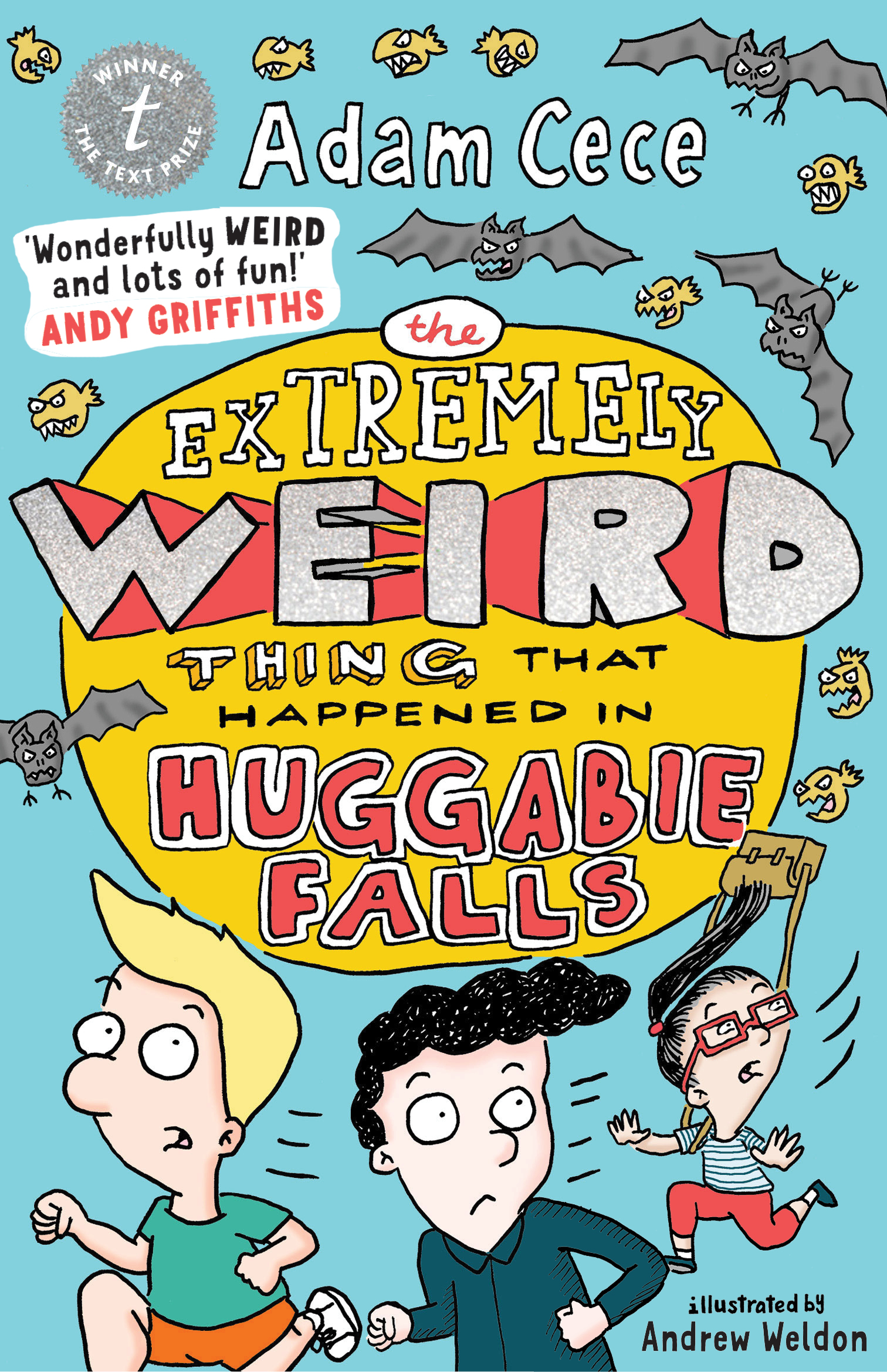 The Extremely Weird Thing That Happened in Huggabie Falls
by Adam Cece
illustrated by Andrew Weldon
reviewed by Rebecca Sheraton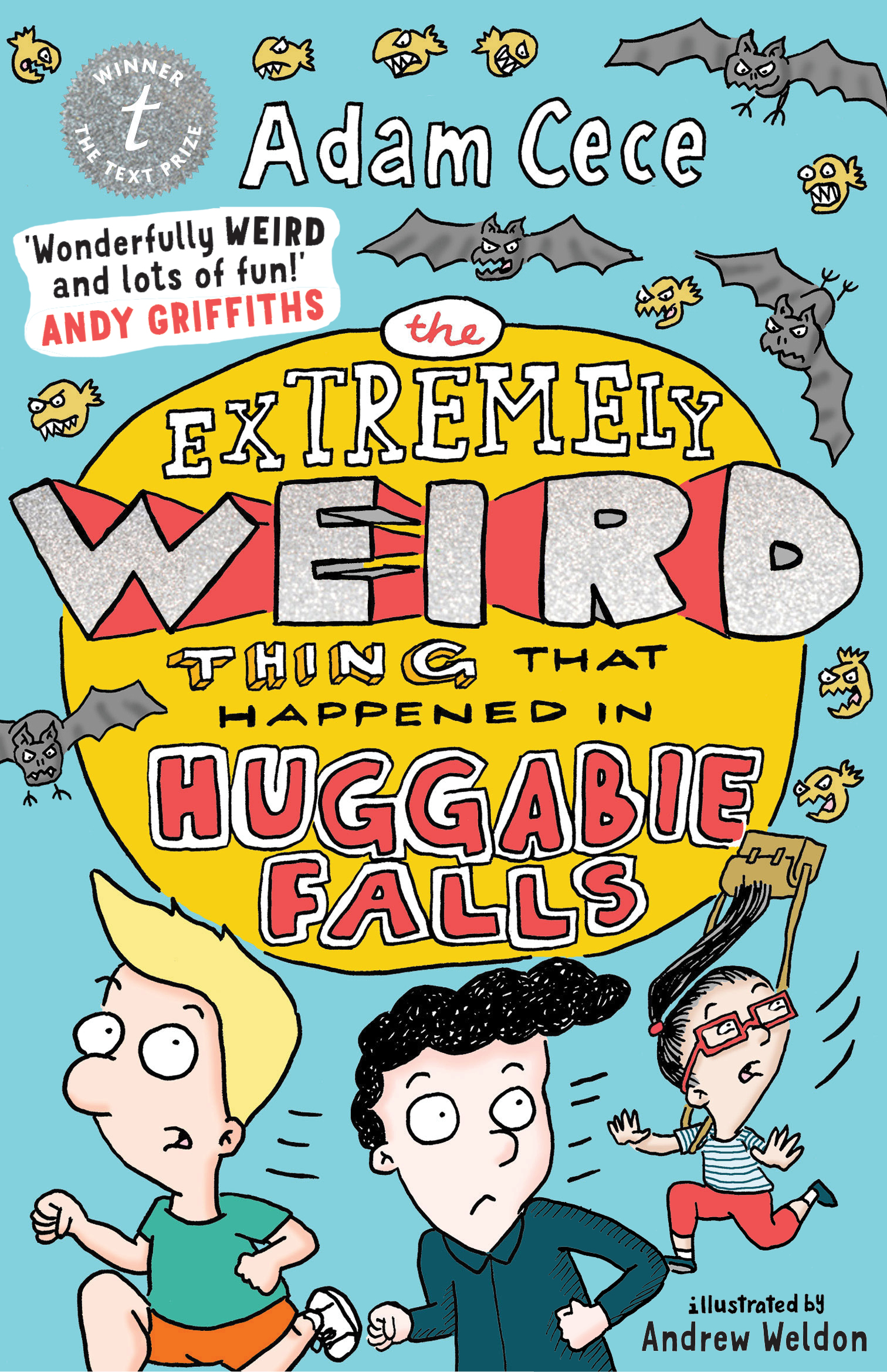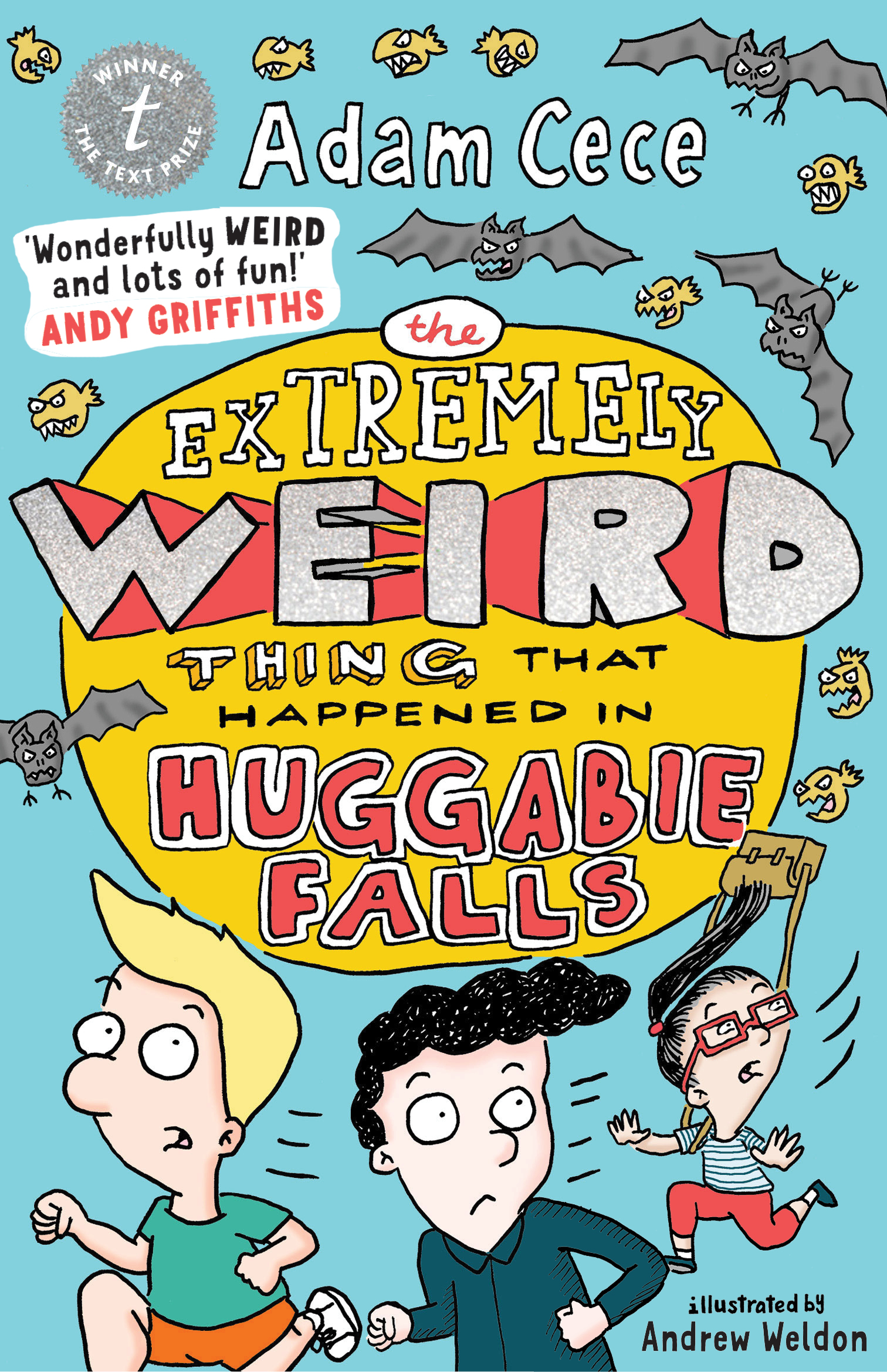 Adam Cece, winner of the Text Prize for Young Adult and Children's Writing, has written a humorous and wacky junior fiction book. The Extremely Weird Thing That Happened in Huggabie Falls follows the trio Kipp Kindle, Tobias Treachery and Cymphany Chan who try to work out what extremely weird thing happened in their town. Here it is normal to be weird – Kipp, Tobias and Cymphany are all strange in some way. Huggabie Falls is not your average town, rather a weird one, with vegetarian piranhas, killer vampire bats and a genuine evil  witch for a teacher. She even turns one of them into a baby hippopotamus.
The trio use their detective skills to find out why everyone is becoming normal and to track down Dark's Weirdness and Investigation and Eradication Service, who normalised Kipp's parents. They want to make Huggabie Falls weird, again because that is normal to them
A distinctive feature in the book is the really fun and interactive narrator who speaks to the reader directly and points out the absurd social situations. This does interrupt the narrative but you soon get used to it and enjoy the amusing digressions and asides.
This funny, weird book  features a  humorous style similar to that of Andy Griffith. An enjoyable and easy to read book for younger readers. Book two, The Extremely Scary Thing That Happened in Huggabie Falls is due out in October 2018.
Teachers notes available.
Text Publishing 2018, 288 pages, paperback $14.99, ISBN 9781925603484