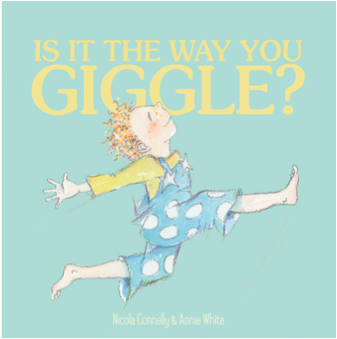 Is It The Way You Giggle?
Written by Nicola Connelly Illustrated by Annie White
Reviewed by Luise Manning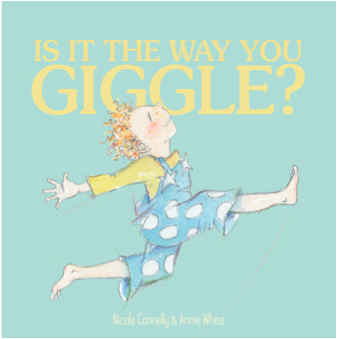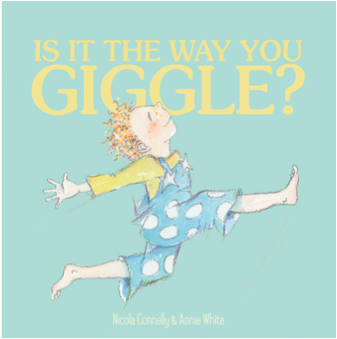 Soft water colours make this 32-page picture book an adorable read. The end papers made me think of a birthday party but as the story unfolds it implies that we all have similarities but are all different in our own special way.  Connelly used a series of question to highlight the obvious; that we have different colour skin, hair, eyes but also different body shapes, sizes and abilities.  We have different ways of doing things, we learn differently and as we become older our abilities and our interests change.
The last page showing older siblings completing cartwheels and the young toddler trying to master the task shows that even if you are little you can still try to do things and not to give up.  The last image shows a blended family but I wonder if the father could have had darker skin like the toddler or if it was intentional to invoke conversation about adoption?
My daughter, aged 7, read it with me and suggested "What make you special?" as a more fitting title.  I agree with her.  Suitable for small children aged 3 to 6 years because the text is simple and large and could be read easily with some rhyming words, repetitive phrases and clear illustrations to provide picture clues.
New Frontier 2018 Age 3 – 6 years  Hardback $24.99 ISBN 978-1-925594-10-2