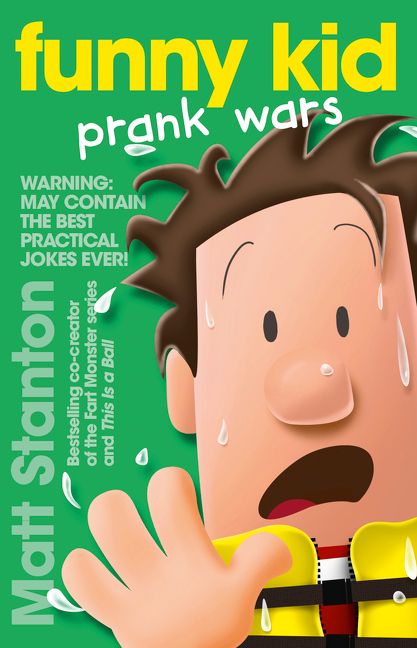 Funny Kid #3 Prank Wars
Written and illustrated by Matt Stanton
Reviewed by Lyn Halliday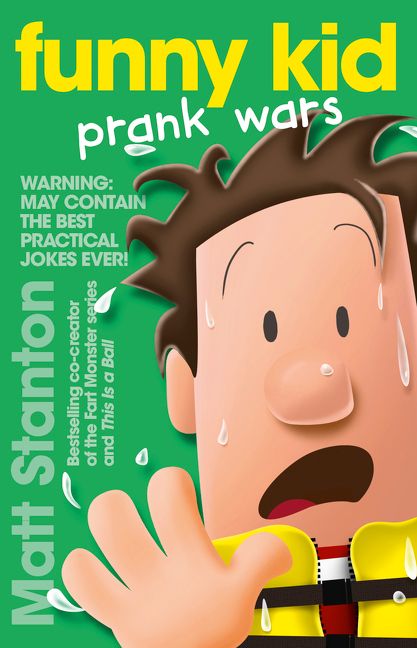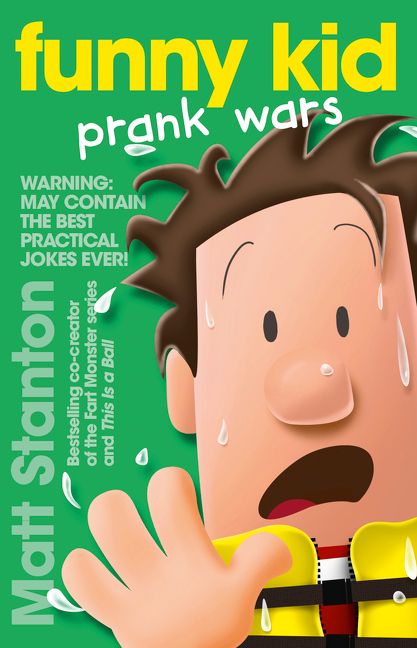 Stanton's third book in the Funny Kid series grabs you from the first page and doesn't let go, taking you on a hilarious journey inside 11-year-old Max Walburt's head — who really is a funny kid.
Max, his best friend, and Pip (the new girl he's trying to impress) are thrown together on a school camping trip, which should be a good thing. It's just a shame Pip comes with baggage — in the form of her best friend and a beyond-annoying twin brother — Max's mortal enemies.
When the original 'funny kid' is pranked by Pip's twin brother, he's far from impressed — this is Max's territory after all. This can only mean one thing: prank war is declared. A series of hilarious pranks follow, until both boys are outpranked by a master. When the boys learn they've been duped, they come up their own master plan — a prank to beat all pranks.
Being stuck in Max's head is an amusing place to hang out for a while — he is both believable and flawed (not to mention hilarious) and his group of friends are just as unusual.
So is this book meant for boys or girls? Turns out, it's really for both. Stanton even has a section for 'boys only' and one for 'girls only' — and Max gets cross when he knows the reader has read all sections. Stanton's approach of speaking directly to the reader, particularly in the early chapters, draws you in and before you know it, there's no backing out — you just have to find out what's going to happen next.
This title would be a top pick for independent readers who may still be on the reluctant side of the fence. With at least one of Stanton's black and white cartoons on every double-page spread, plenty of humour and an exciting unfolding of events, young readers will be page-turning until the very end.
Harper Collins 2018 249 pages Ages 7+ paperback  $14.99 ISBN 9780733335990