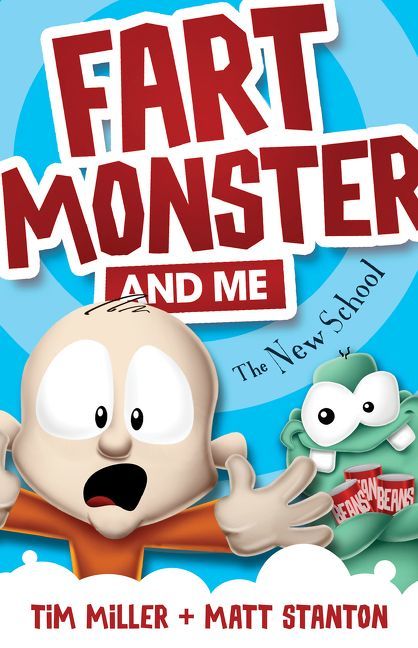 Fart Monster and Me #1 & #2
By Tim Miller and Matt Stanton
Reviewed by Lyn Halliday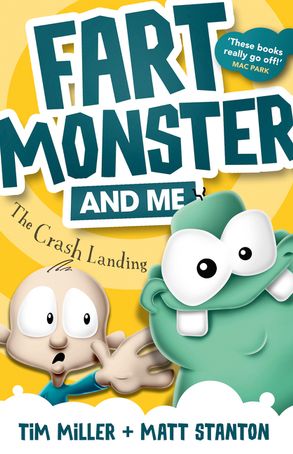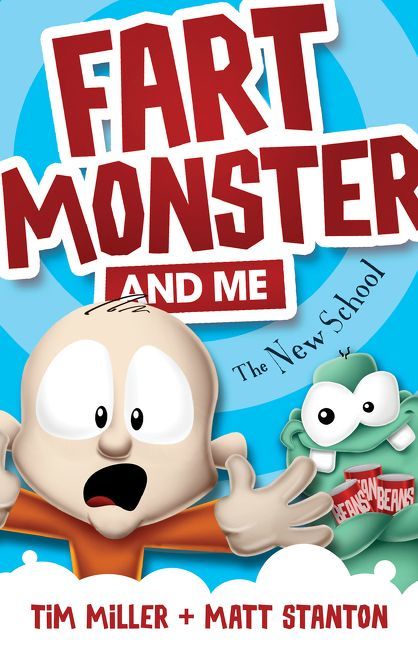 Just when you thought there was no more room in the bookstores for another fart book…. There's another fart book. Actually, a series of them.
Duo Tim Miller and Matt Stanton have teamed up again to produce a series of books that emerging readers who are big on toilet humour will find hilarious.
The Crash Landing starts with a monster fart-blasting his way to earth, and climbing from a bottom shaped hole. Ben needs to come up with a plan to help the monster fart his way back home… but can he do it before his family move house?
The New School sees Ben reluctantly taking the fart monster to school with him on his first day — but surely this is not going to end well. After all, Ben's the only one who can see him. And who's going to like the new kid who can't hold it in?
With Stanton's black and white cartoons appearing on every double page spread, simple language and widely spaced text over eight chapters, reluctant young readers will find this an easy, achievable read — and they're bound to get a laugh along the way.
Fart Monster and Me: The Crash Landing
Harper Collins 2018 57 pages paperback Ages: 5+ Emerging readers  $7.99 ISBN 9780733338922
Fart Monster and Me: The New School
Harper Collins 2018 57 pages paperback Ages: 5+ Emerging readers  $7.99 ISBN 9780733338939