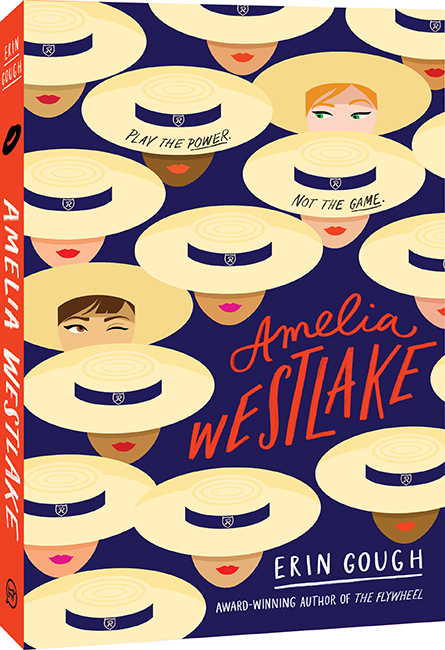 Amelia Westlake
written by Erin Gough
reviewed by Tyrion Perkins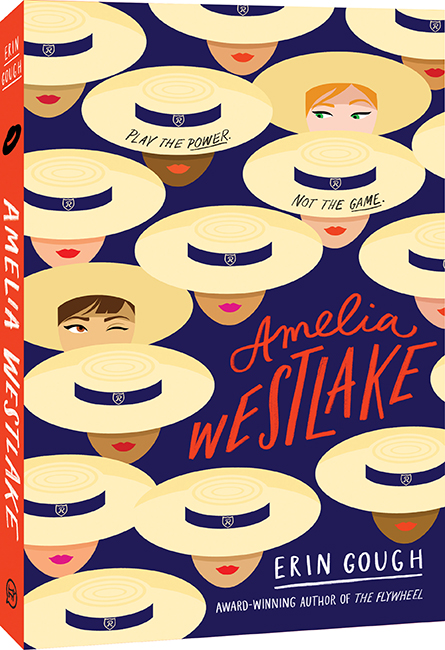 One of the best books I've read this year.
I jumped at the chance to review Erin Gough's second novel after enjoying The Flywheel. In that, the character spent most of her time working in a cafe, avoiding school, but in Amelia Westlake, nearly all the action takes place in an exclusive all girl's school. The cover made me expect another high school full of bullying and cattiness, but I was delighted to find something completely different.
When the sports coach jokes about a girl's weight, arty Will(Wilhelmina) has enough attitude to call him a "prick," which lands her a detention. Harriet Price won't back her up, she's too concerned about getting A's, praising the school, and winning the tennis trophy with her perfect girlfriend. But after arguing about how unacceptably sexist the coach is, it is Harriet who suggest Will draw a cartoon for the school newspaper. Even though Will is involved with the editor, they wish to hide their identities. Thus "Amelia Westlake" comes to life.
They take up more issues, such as unfair marking and other inequalities, to point out the school's hypocrisy and to push for change. But when the editor and others realise Amelia Westlake doesn't exist, Will and Harriet have to become more inventive with their methods, and the hunt begins to unmask the perpetrators.
As the tension mounts, so does the chemistry between the two girls. As opposites, they disagree a lot, but their personal lives are getting messy as the secret gets between Will and the editor; and is Harriet's tennis partner really so perfect? Throw in Harriet's brother's band and other girls wanting to credit Amelia Westlake with other subversive activities, and their lives get very complicated in all the best ways.
It's great to have another top notch lesbian high school story with rebellious activities portrayed in a realistic and life affirming way (as opposed to dystopian world). It reminded me of Moxie by Jennifer Mathieu at first, but though I liked that book about a girl taking on sexism via a "zine", this had qualities that raised the bar to outstanding.
Books that alternate between two first person points of view are not always successful  but here both voices are so different and enjoyable, that it's fun dipping back and forth into both worlds. Each chapter is also clearly labelled so you don't read half then realise you've imagined the wrong character. Gough's first book was well-written, but this is even better. The writing flows in a style that is easy to read with touches of humour, and a deliciousness that made it difficult to put down. It is not a short book, but I read it in record time and could have read three more, I enjoyed it so much.
All girls 13 and up can enjoy this, as could any boys who dare to read a book mostly populated by girls. I will also recommend it to many adults. My favourite book of the year!
Hardie Grant Egmont 2018  Paperback $19.99 352 pages ISBN 9781760127152