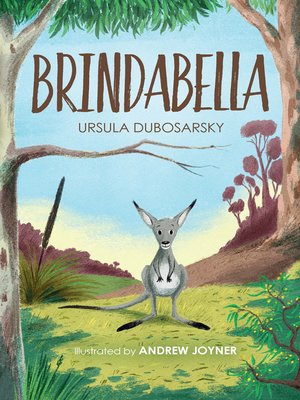 Brindabella
Written by Ursula Dubosarsky
Illustrated by Andrew Joyner 
Reviewed by Zewlan Moor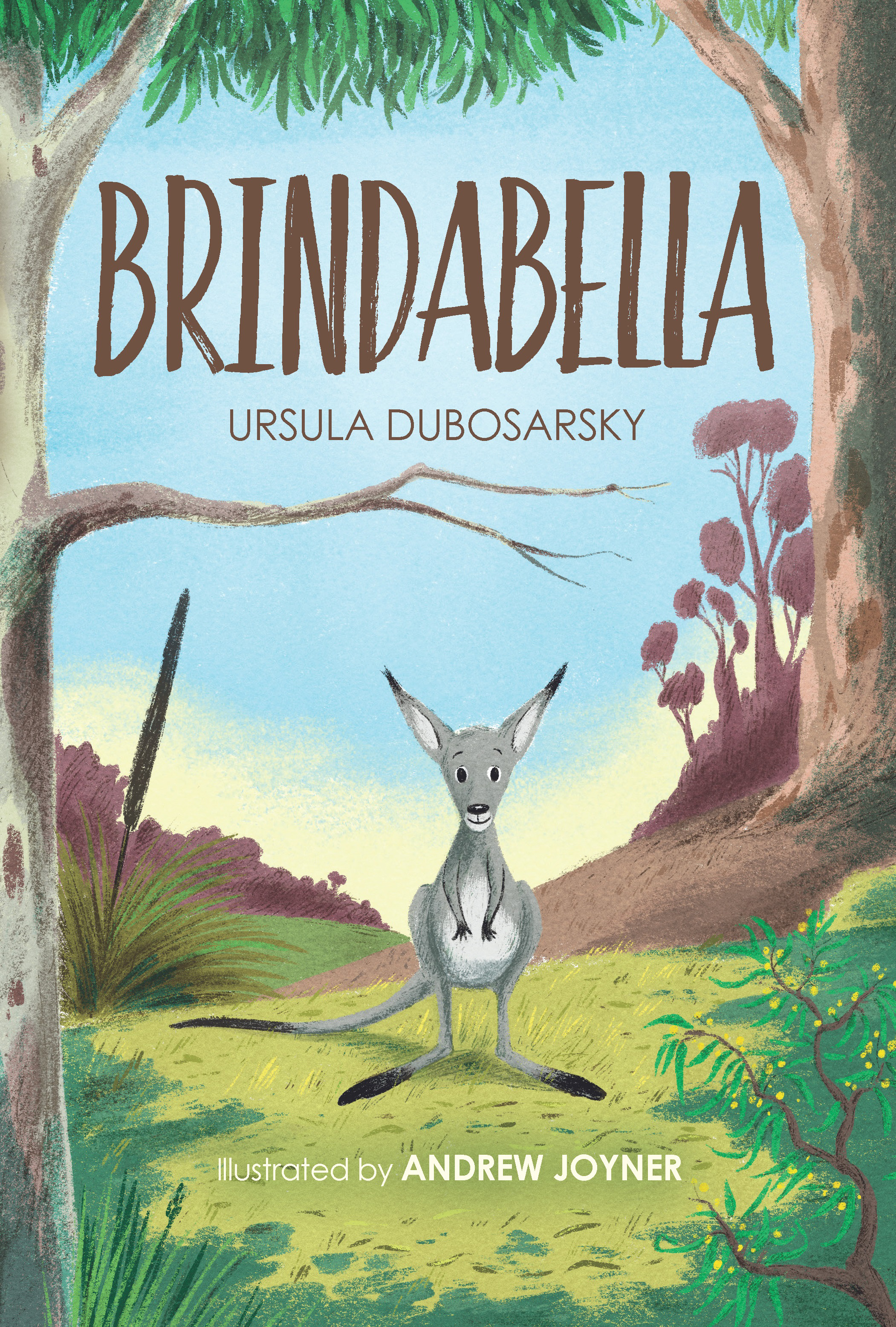 Brindabella is a gentle story about friendship, death, loneliness and the harsh realities of the bush. It is thematically reminiscent of Fox by Margaret Wild and Ron Brooks, also from Allen and Unwin. Like Fox, Brindabella is bound to be a classic. 
Pender is a boy who lives with his artist father in a hidden valley not far from the coast  which they share with Billy-Bob the dog and Pertelote, the chief hen.  Farm animals graze within the outer yard fence while  native animals abound in the surrounding bush.
Pender and his father live quietly. When the dog is yapping excitedly, Pender's father says, "Calm yourself Billy-Bob… It'll all be the same in a hundred years." (p 4) He also teaches Pender the most important thing, to remember to be a good man. (p 7) 
One day their peaceful lives are disturbed by a gunshot. Pender saves Brindabella from her dead mother's pouch and vows to look after her. Thus begins an intense relationship. The boy draws portraits of the kangaroo obsessively, while Brindabella grows and yearns for freedom. 
When Brindabella eventually escapes into the bush, she learns that making friends can be difficult. She has a manner of snapping her answers to simple questions, and she could not stop reminding the others that she was no ordinary kangaroo. (p 113)
The kangaroo is prickly and over-sensitive: Just as she could not hear anyone to feel sorry for her, she could not bear to be laughed at. She took off into a thicket and burrowed herself into the leaves and prickly branches. She preferred to be alone. (p 115) 
Ultimately though, Brindabella longs for companionship. She meets many well-drawn characters: the blue-tongue lizard who retires to a dark hole; the possum preoccupied with not waking her sleeping baby; and the kind, wise Old Wombat, who sees her for the special case she is. Fortunately, she also meets a handsome young kangaroo called Dashwood. 
One of the notable aspects of this book is the successful use of the omniscient narrator. 'Friends help each other out,' said Brindabella… 'It's the principle that's important. The principle of true friendship. To help each other out and never let each other down.' Billy-Bob groaned. Where did Brindabella get these difficult ideas from? From Pender, he supposed. This was the sort of thing he could imagine the boy saying. He lay down on the ground and curled himself up into a ball. He looked at Brindabella from under his paws. (p 76-77) 
This passage is an example of how the narrative shifts seamlessly between different points of view.
The characterisation and internal motivations of the cast of characters are so perfect and funny. The story is suspenseful and gripping and conveys a love of the bush and concern for the environment in a non-didactic way. Joyner's illustrations perfectly complement the text. In this lyrical novel for 8-12 year olds, Dubosarsky again demonstrates that she is one of the most talented writers for children in Australia.
 Allen & Unwin 2018 Paperback 190 pages $16.99 ISBN: 978-1-76011-204-2