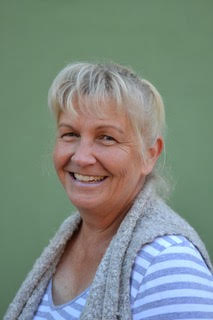 StoryLinks interviews Debbie Smith, winner of the 2018 StoryLinks Short Story Competition
Debbie spoke to Mia Macrossan about her writing life.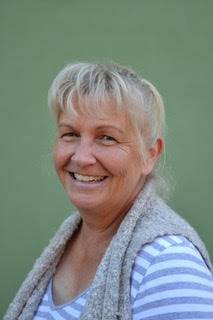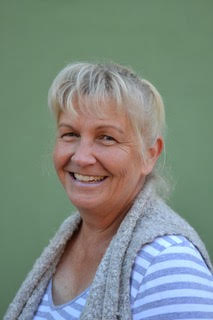 Why do write children's stories? Do you write any other kinds of stories?  What kind of stories do you write – do you write for a particular age group or do you write for everyone?  When did you start writing?
Since I was very young, around seven years old, I'd make up stories, write and illustrate them in old cut-up exercise books and I'd share them with my friends and family. I was the kid who always organised friends to put on 'concerts' for our families. I was also one of those kids who haunted my local library and saved up my pocket money to buy books, rather than spend it on lollies. Reality and life led me down the pathway of becoming a teacher, wife, mother and now Oma. But my slow burn passion is well and truly alive inside me and took over my life in 2007, when I stepped out of my rather comfortable 'teaching' boat, and I returned to university, after 21 years, to complete my post-graduate diploma in creative writing. My desire now is to perfect the craft of good quality writing and sharing stories to inspire, encourage and entertain children and adults. I write children
'
s picture books, poetry, short stories, middle grade, adult short stories and recently completed the first draft of an adult outback novel.
Do you have a day job?
I no longer teach full time, but I put my skills to good use and created a small business called Shadytree Books, here on the Sunshine Coast, where I tutor children in the area of Language and Literacy, coordinate and run Children's Creative Writing & Art Workshops and as a qualified proofreader and editor, I help other writers and creators develop their stories. I also invest in my craft and I routinely study and work on paid online writing, rhyming, and editing courses for my professional development. When I'm not writing or working, you will usually find me out at the farm riding Obie, my daughter's Lipizzaner horse or training and playing with my new Appaloosa yearling, Joey. Two days a week I look after my two and a half year old grandson, Euwing. He keeps things real and LOVES books and stories.
Have you had anything published yet?
Until a couple of years ago, getting published was not something I felt I needed to do. I wrote poetry, short stories, entered competitions and just had fun with my writing really. But having goals is a good way to measure growth, and because publishing seems to be a natural progression, I began thinking about it more. Once I found out I was going to be an Oma (grandma), the desire to get published grew, for some reason, and I am happy to announce that my debut children's picture book, If You Meet an Elephant, will be published in the first part of 2019 with Little Steps Publishing. It has been a truly wonderful project to work on with Little Steps and my wonderful illustrator friend, Emma Middleton. I am learning so much through this journey. 
Can you describe how and when you write?
I try to write most days and begin around 4-4:30am. It is quiet and I am at my most creative then. I roll out of bed, tiptoe to my office and switch on my very bright desk lamp and begin. I often wonder if my neighbours see my light on at the same time every morning. During these early hours, I write. Once I am satisfied with what I have written I generally read, answer emails and try to get a little social media marketing updated for Shadytree Books.  I'm usually really ready for bed early in the evening, but that's okay, I'm usually excited about what ideas will come to me the next morning.
Debbie is  currently working on her first middle grade novel about an Equestrian Centre and horses (another great love ). We wish Debbie all the best in her writing journey. Read her winning story
Tuck Shop Takeover by Combat Dad
here.