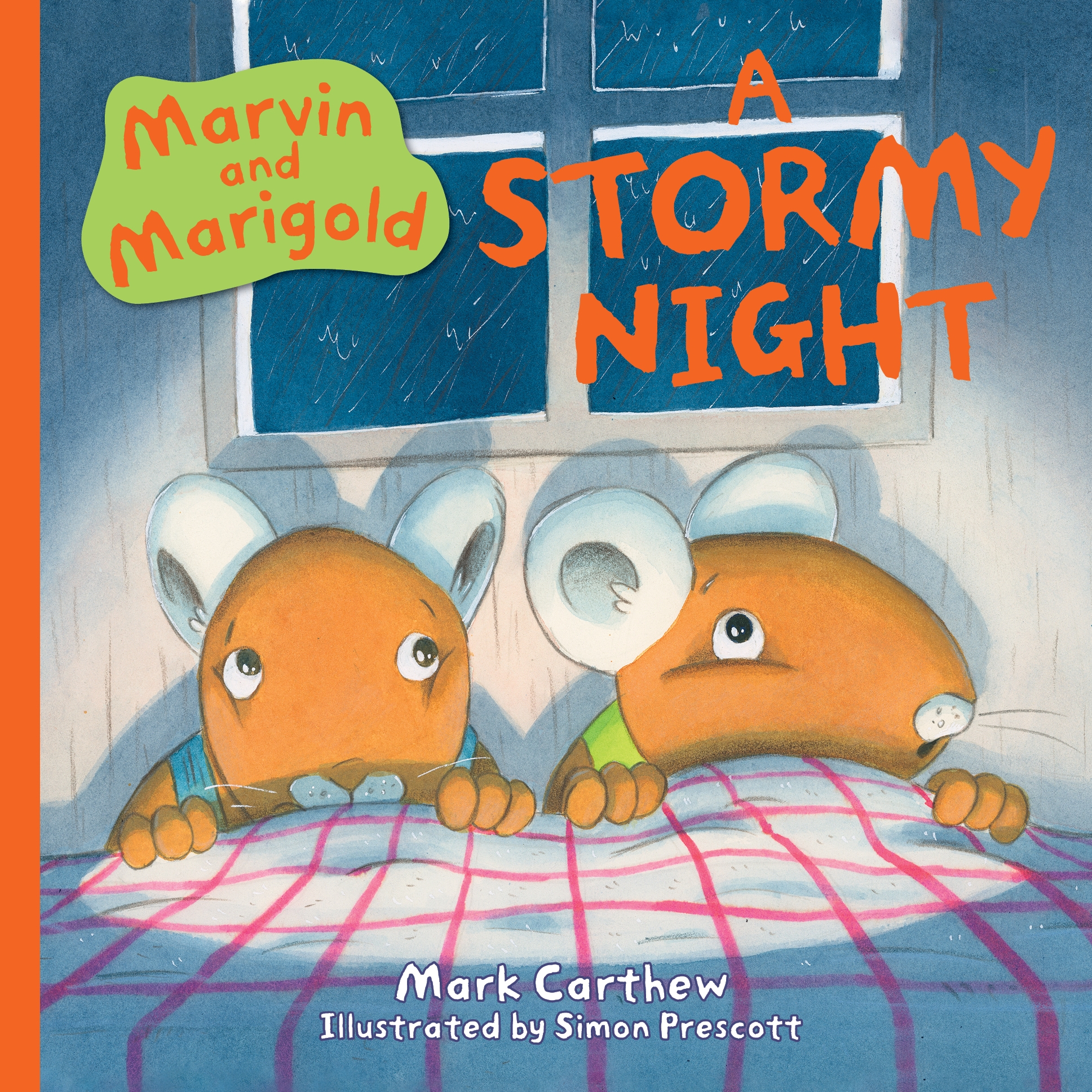 Marvin and Marigold: A Stormy Night
Written by Mark Carthew
Illustrated by Simon Prescott
Reviewed by Yvonne Mes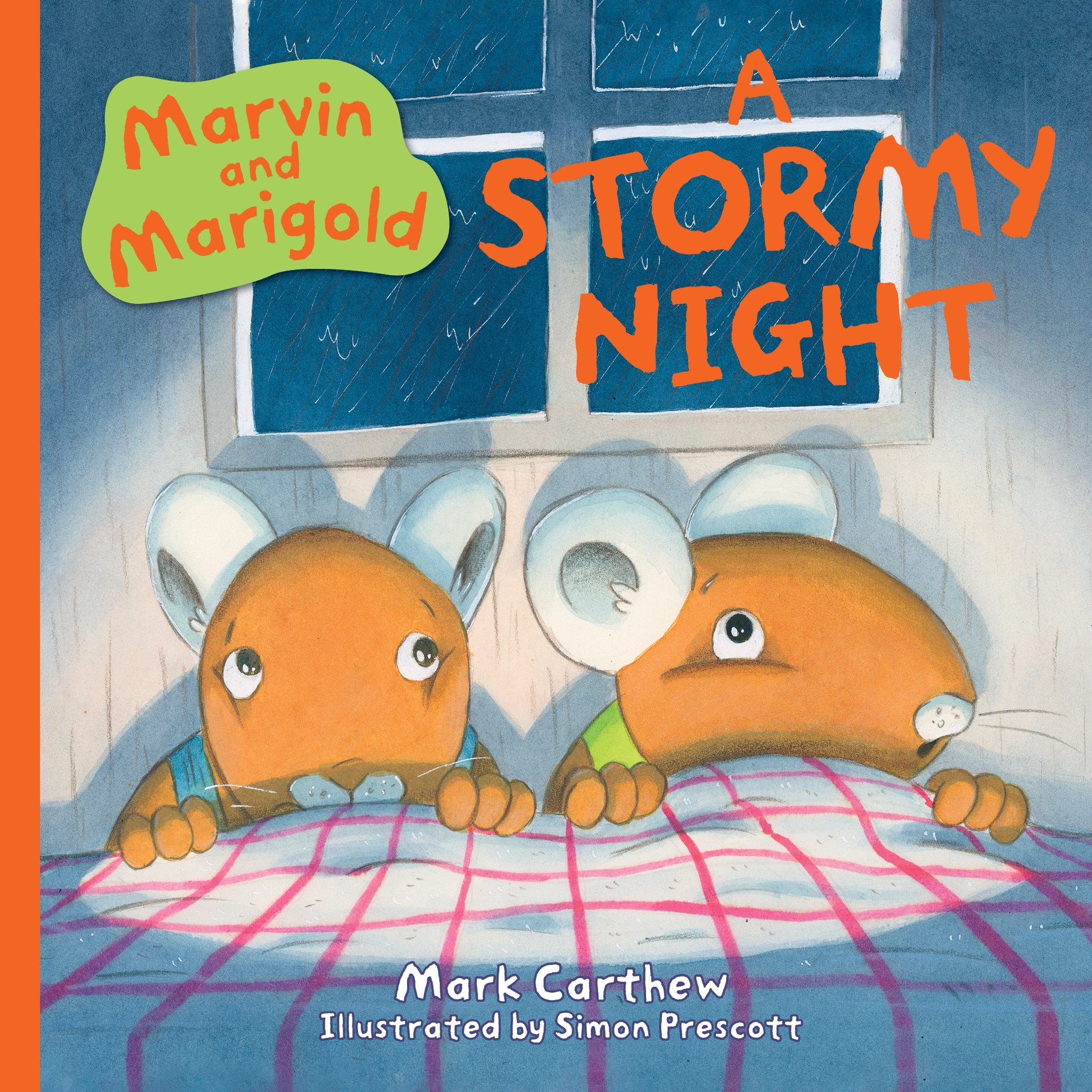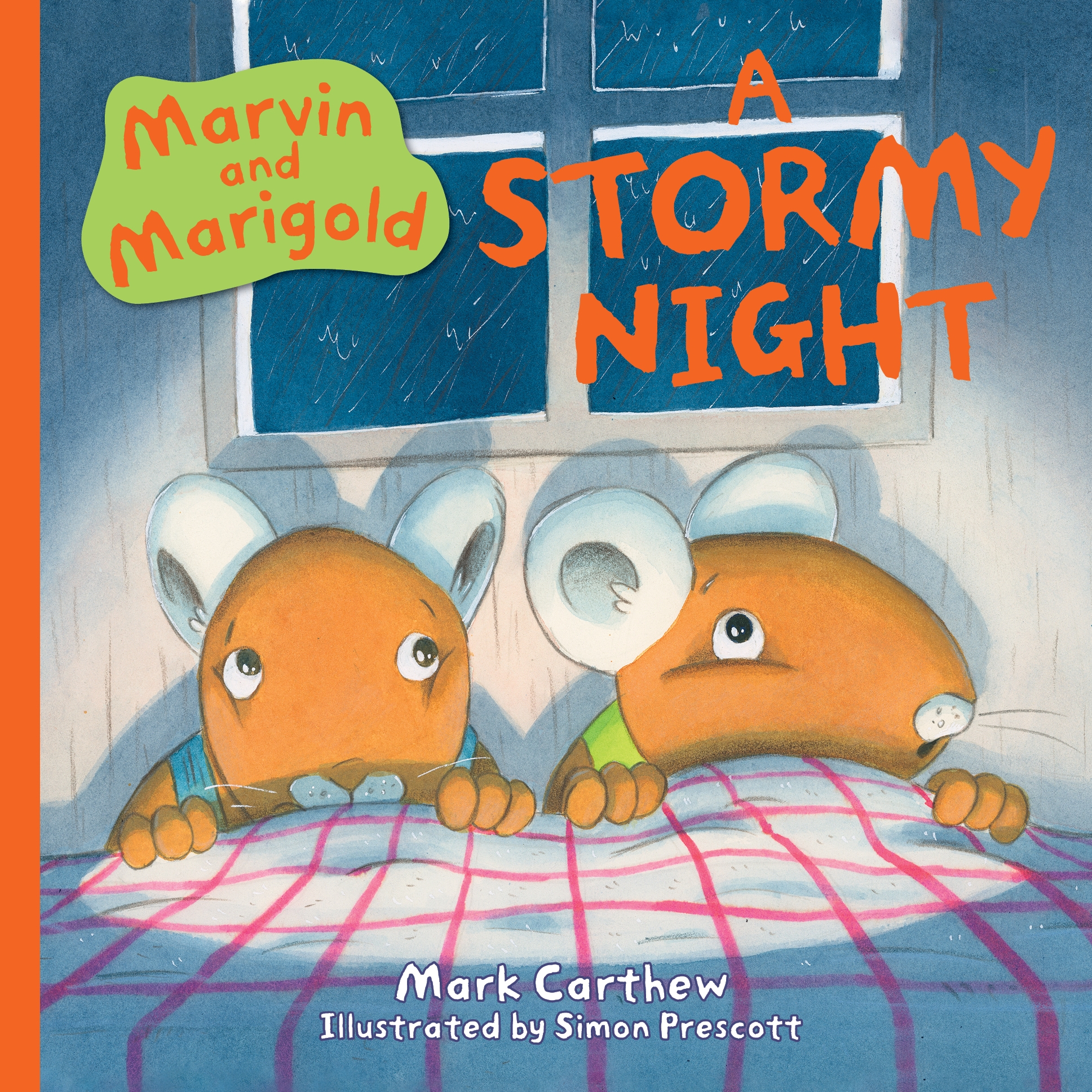 If you have young children, you know what a panic it can cause if there is a sudden loss of power and everyone is left in the dark!
Marigold is scared, it is night, she is in bed, there are strange noises and suddenly the lights go out!
Then along comes Marvin, her neighbour and friend, who is also scared, looking for shared comfort.
They find the perfect spot under Marigold's bed. More visitors, looking for their dog, find their way to Marigold's house.
Soon, the once lonely and scary house is transformed into a cozy place to share stories with friends.
This is the third in a series about Marvin and Marigold, two anthropomorphic mice who are neighbours.
Though written in simple rhyme suitable for young children, there will be a few trips of the tongue for those reading it aloud, through inconsistency of meter and some near rhymes.
The dark blue pages complement the night time and the soft watercolour illustrations go well with the sweet nature of the story.
Young children who struggle with nighttime fears will be able to relate to this story.
A feel-good story to share with a child before bedtime.
New Frontier Publishing 2018 Picture Book Hardback $24.99