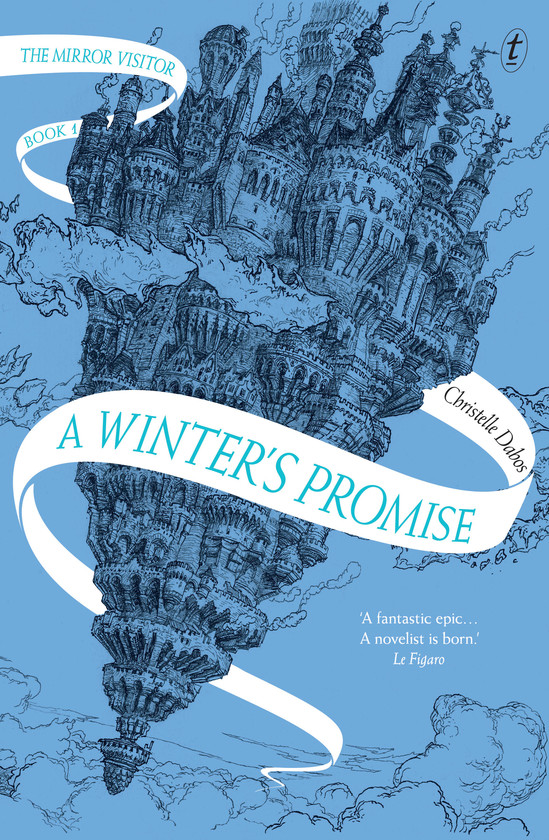 The Mirror Visitor #1 A Winter's Promise
Written by Christelle Dabos
Translated by Hildegarde Serle
Reviewed by Sue Wright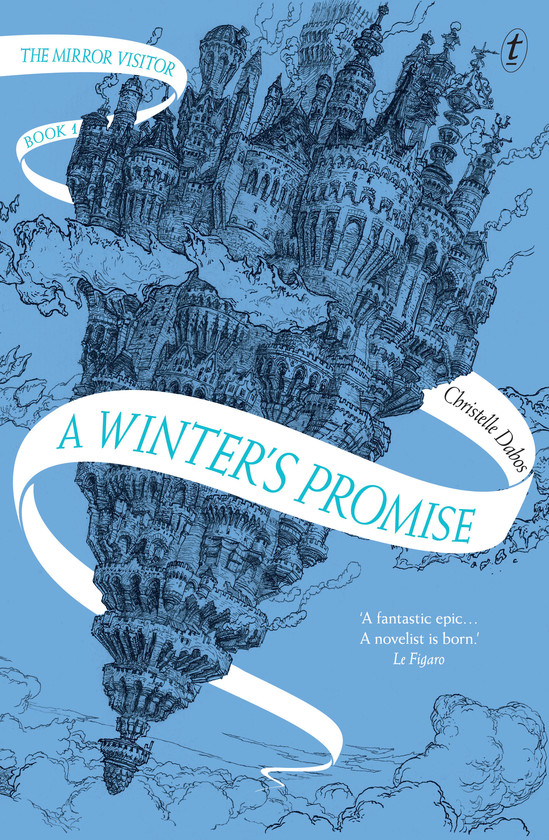 I've been reading a lot of novellas and short stories lately, so I approached Christelle Dabos' 490 page A Winter's Promise with all the enthusiasm of a reader with a preference for stories under 120 pages. I became less enthusiastic as I read the first chapter – the writing seemed a little clunky in places, but I read on.
I honestly couldn't tell you when I stopped being irked by the few awkward sentences scattered here and there and started worrying about Ophelia and how such an awkward, inexperienced young woman was going to survive life away from her home and the work she loves learning the history of museum artifacts just by touch.
A Winter's Promise is set in a world post Rupture: where the Earth has been destroyed and everyone lives on the chunks of planet (arks) left over. It's not a new idea, but Dabos plays with it well, creating a world where each ark has its own spirit or demigod shaping both the political structures and the magical powers ark residents inherit.
In this world, kinship and magic are everything and it's not long before Ophelia finds herself cut-off from almost everyone in her own callous family and trying to survive a new life in the wintry wasteland of Citaceleste where she must hide her forced engagement to the surly, uncommunicative Mr. Thorn. Ophelia's power to read objects is sought after in Citaceleste, but Ophelia soon learns that she must hide her powers and identity if she is to survive the vicious infighting and negotiate the unstable alliances that define her new life.
Comparison's to Rowling's Harry Potter series or Pullman's His Dark Materials didn't ring true for me, as some of Dabos' characters aren't fully realised, but the story certainly gathers pace and intrigue as it unfolds and I'll definitely be on the lookout for book two in this YA series.
Text Publishing 2018 Paperback $22.99 496 pages ISBN: 9781925603828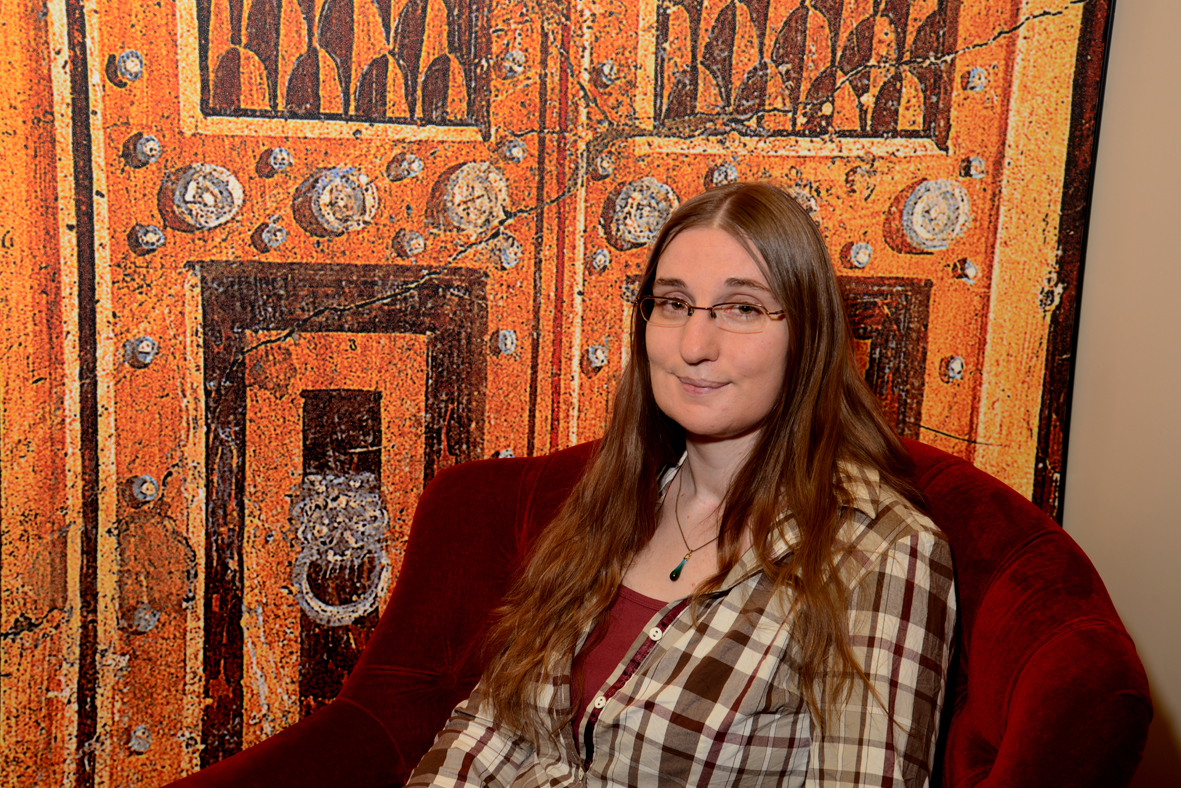 Christelle Dabos
Christelle Dabos was born on the Côte d'Azur in 1980 and grew up in a home filled with classical music and games. Her love of fantasy began with the Harry Potter series and she is part of a new generation of young fantasy writers.
A Winter's Promise, Book One in her debut series, The Mirror Visitor, won the Gallimard Jeunesse-RTL-Télérama First Novel Competition, as well as the Grand Prix de l'Imaginaire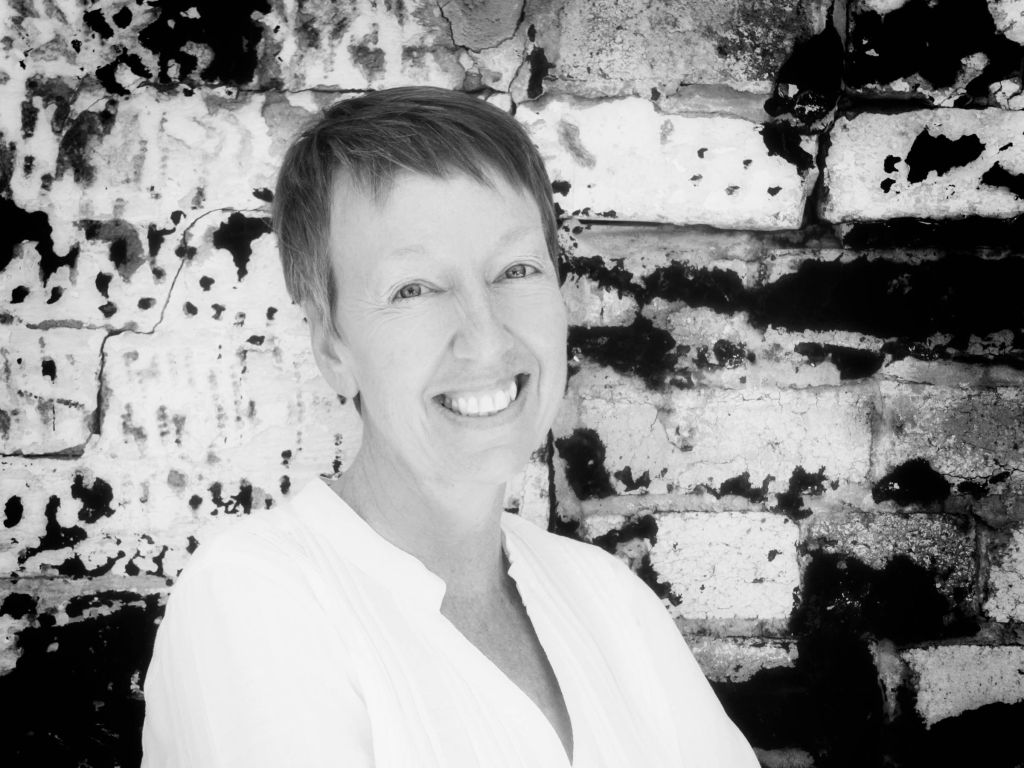 Sue Wright is the owner of micro-press Tiny Owl Workshop. She publishes novellas, zines and children's books and produces multi-media projects through the imprint Curious, with Terry Whidborne. She has a fondness for tea and a collection of picture books that can be seen from space.