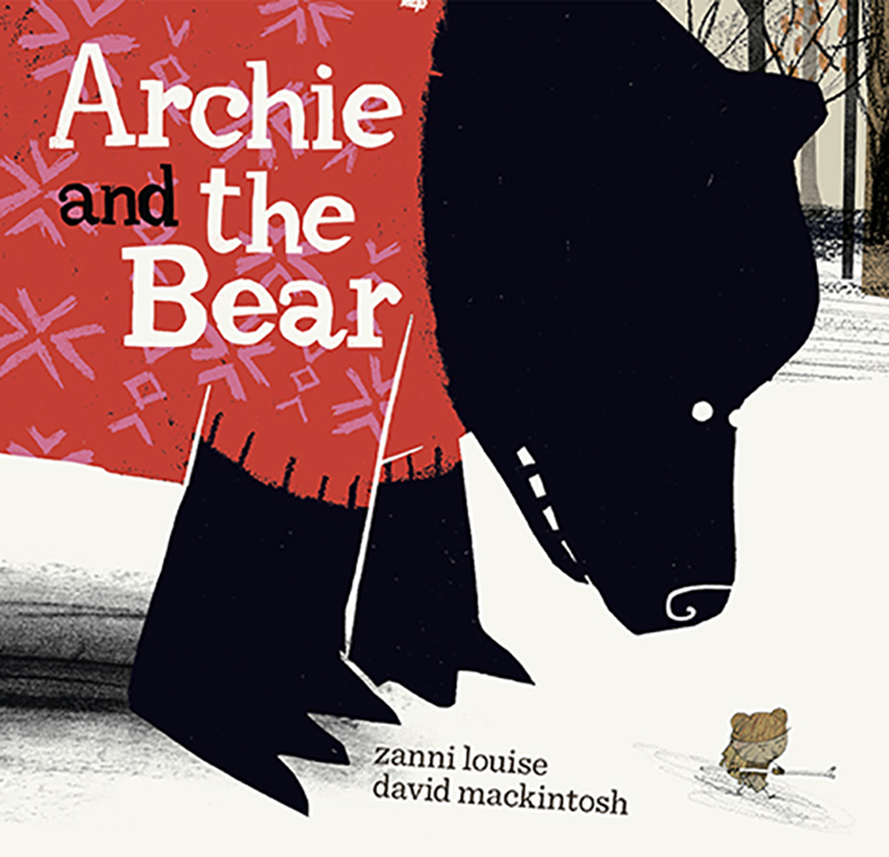 Archie and the Bear
Written by Zanni Louise
Illustrated by David Mackintosh
Reviewed by Sue Wright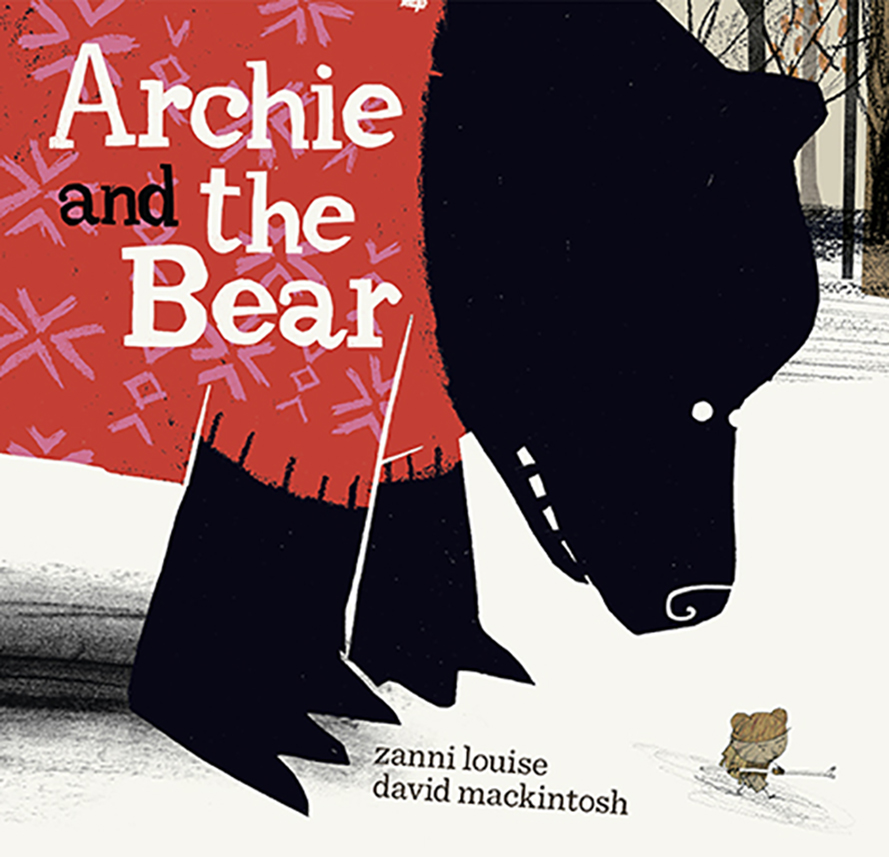 One of my favourite children's books is Where's My Teddy by Jez Alborough (1992). Archie and the Bear (2017) by Zanni Louise and David Mackintosh has a delightful small boy-meets-bear moment reminiscent of Alborough's classic, though they're very different books.
While Alborough's boy and bear don't become friends, friendship is the central theme of Archie and the Boy. Archie is a boy who thinks he's a bear. When he runs away to the forest – because no one believes he's a bear – Archie meets the Bear who identifies as a boy. It's a simple, gentle story which sees both boy and bear sharing honey sandwiches, books, fishing and other things they know and love, which cements their friendship.
David Mackintosh's illustrations are similar to Jon Klassen (Where's My Hat) and Philip Bunting's (Mopoke) 'flat earth' style but with an Emily Hughes (The Little Gardener) landscape quality, and the splashes of red throughout really make Mackintosh's illustrations pop.
There's no grand reveal at the end of the story, no great twist, just two friends who find their way home out of the cold. So, if you love stories about friendship, sharing and being yourself, Archie and the Bear could be for you.
Little Hare 2017 Hardback $24.99 Picture Book ISBN 9781760127510