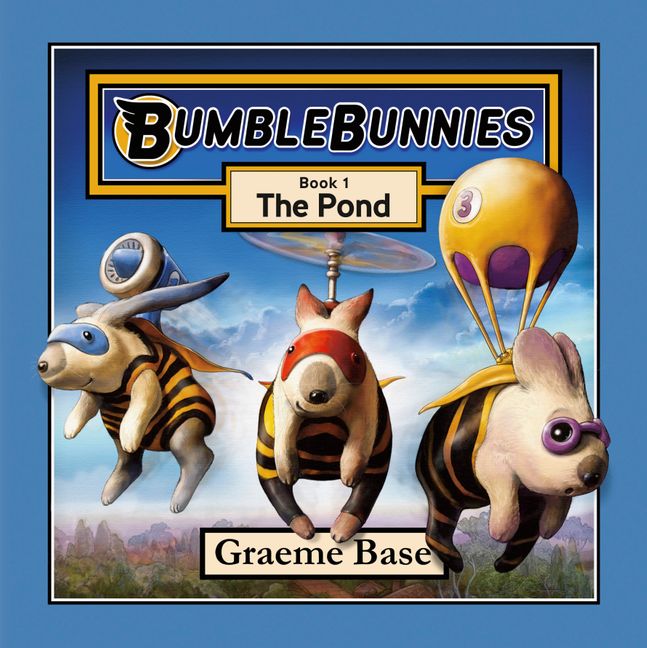 BumbleBunnies: The Pond (BumbleBunnies, Book 1)
Written and illustrated by Graeme Base
Reviewed by Inda Ahmad Zabri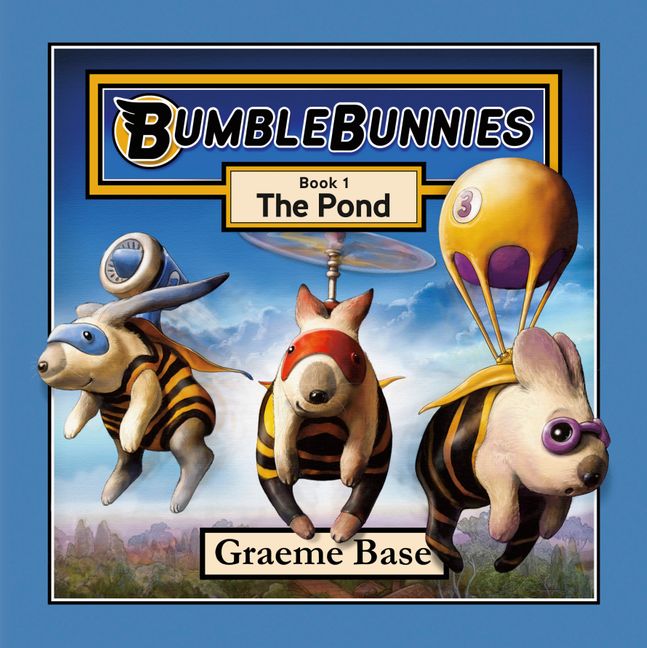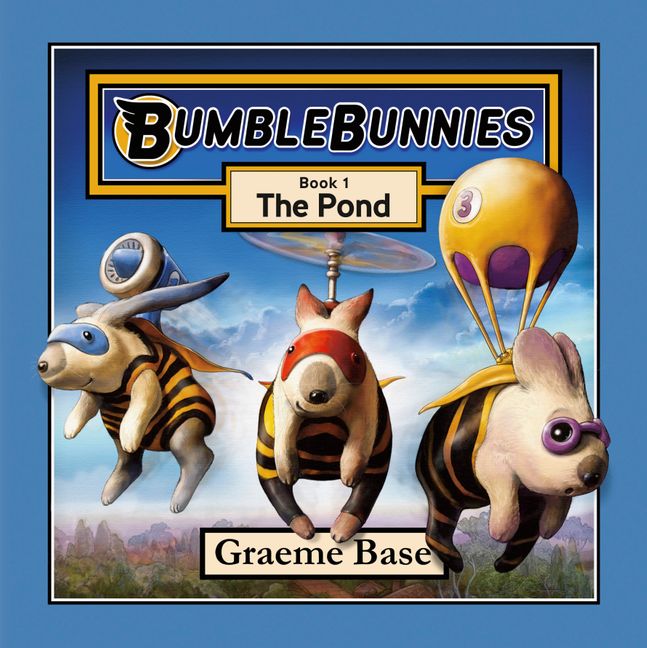 BumbleBunnies is a series of picture books by Graeme Base. I was surprised when I received the first of these books – 'The Pond' – to review, as it was so different in style from his earlier works, in which readers revel in hidden details and complexity.
In 'The Pond', three white rabbits watch from their hutch as Wuffle the puppy, Lou the kitten and Billington the duck play with a ball that falls into the garden pond. Wuffle goes after it and is soon in strife. As the animals panic, three flying creatures make their way into the scene. Dressed in striped suits and mask, they're introduced as Jet, Spinner and Pop, propelled through the air by an engine, a helicopter backpack and a balloon respectively.
As we look down at the garden from a bird's eye view, Base asks the reader if they can spot anything that the BumbleBunnies might use for the rescue. Unlike his other works such as 'The Waterhole,' where an astounding number of animals are hidden ingeniously within the more apparent drawings, the answer to the problem here is in plain sight, placed within the grasp of the youngest readers.
A successful rescue ensues and the Bumblebunnies are on their way. The last page suggests the identity of these superheroes, who are sure to return in other adventures.
The illustrations are rendered digitally and are stunning, with lots of movement and no detail spared. The story is simple, with no complicated plot or repeated obstacles, but enough to engage the very young. Teacher's Guide.
Angus & Robertson 2018 Hardback Picture Book $16.99 Age – 3+ ISBN 9781460753941