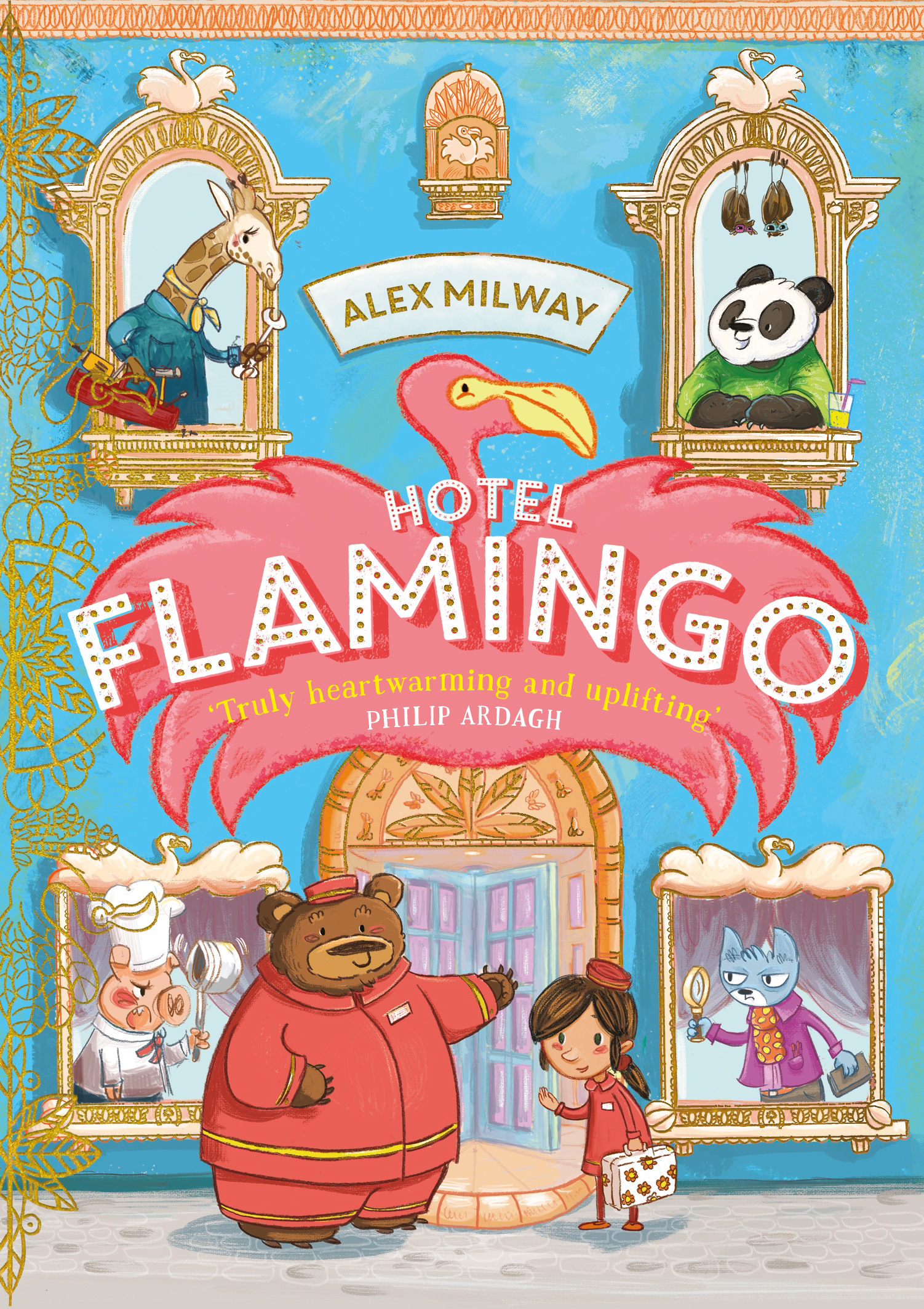 Hotel Flamingo
Written and Illustrated by Alex Milway
Reviewed by Zewlan Moor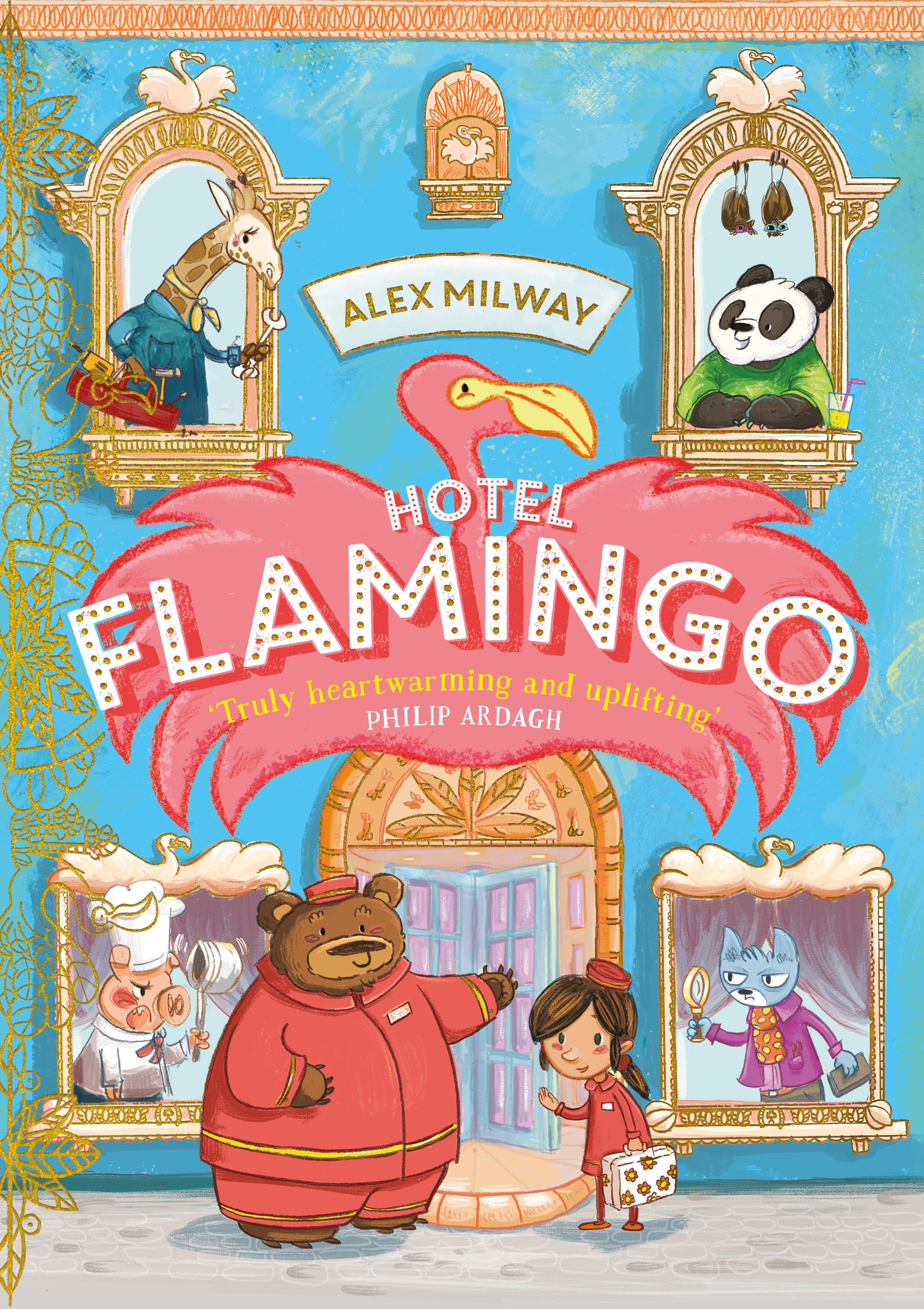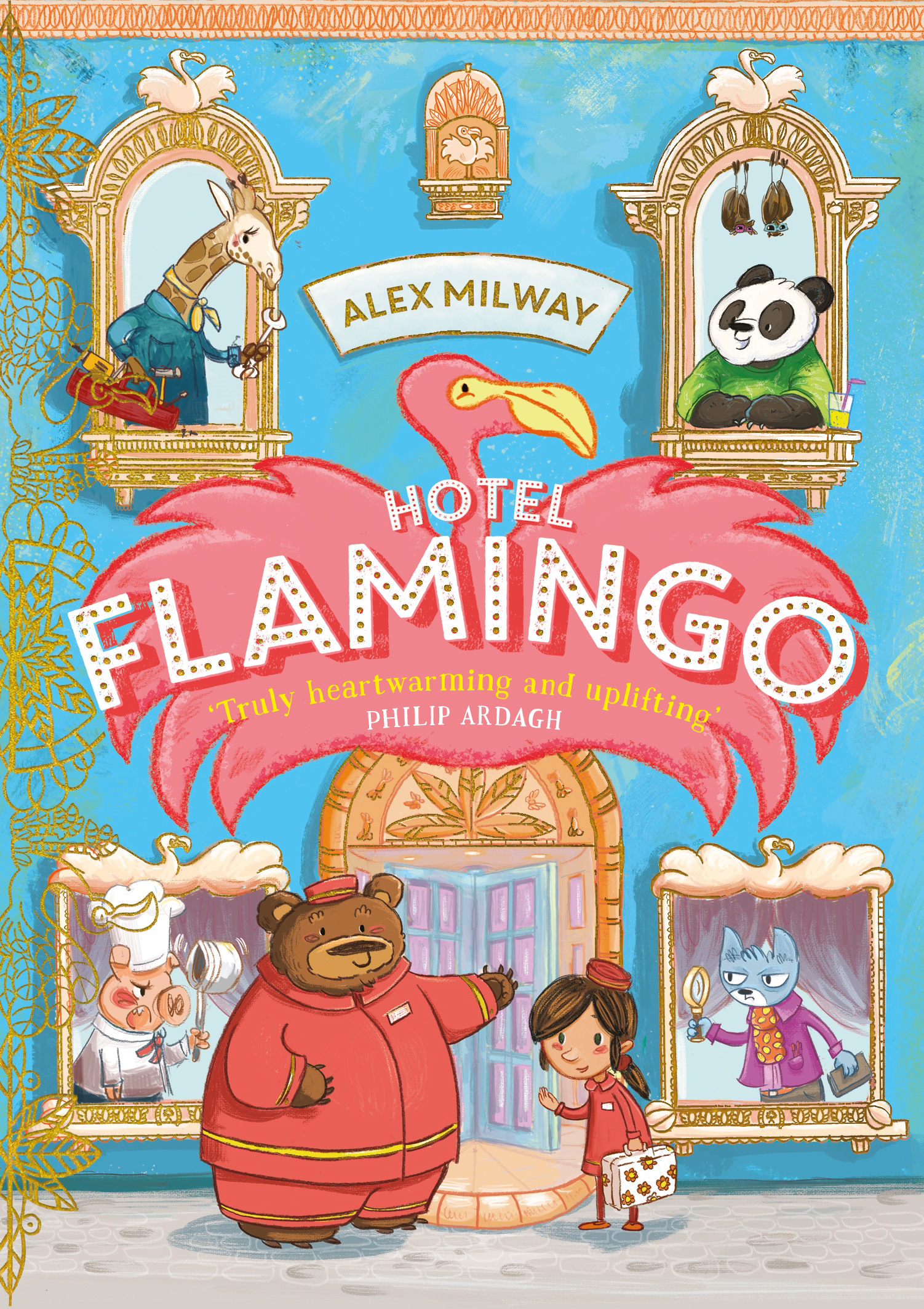 Anna Dupont's Great-Aunt Mathilde has left the Hotel Flamingo to Anna in her will. Anna arrives to a decrepit old hotel with skeleton staff and empty books. Worse than this, The Glitz hotel has opened on top of the hill, in direct competition. It takes all of Anna's business-savvy to return the hotel to its former glory, with the help of a flock of flamingos and a tetchy chef named Madame Le Pig. 
There is a nice sub-plot about prejudice, involving cockroaches. The illustrations here are a let-down, depicting strange insects with sharp, cone noses, more like a bee or hornet's sting. Cockroaches have a rounded head. (Like most Queenslanders, I consider myself an expert on cockroaches.) I don't blame the illustrator for getting it wrong, since he's English and likely hasn't had a sub-tropical upbringing. 
Hotel Flamingo is a sweet chapter book for beginning readers aged 6-9. The black-and-white illustrations with pink highlighting are reassuring and offer a nice break to the text for readers just starting out. I read this aloud to my five-year-old son and he especially loved looking for the snail in the pictures (there are twenty hidden in total). Another fun inclusion is a recipe for T. Bear's Lettuce Soup, which I haven't tried, but which certainly looks economical and delicious. Suitable for such a sensible entrepreneur as Anna. 
Piccadilly Press 2019 Paperback $12.99 192 pages Age 5 – 7  ISBN: 978-1-84812-775-3