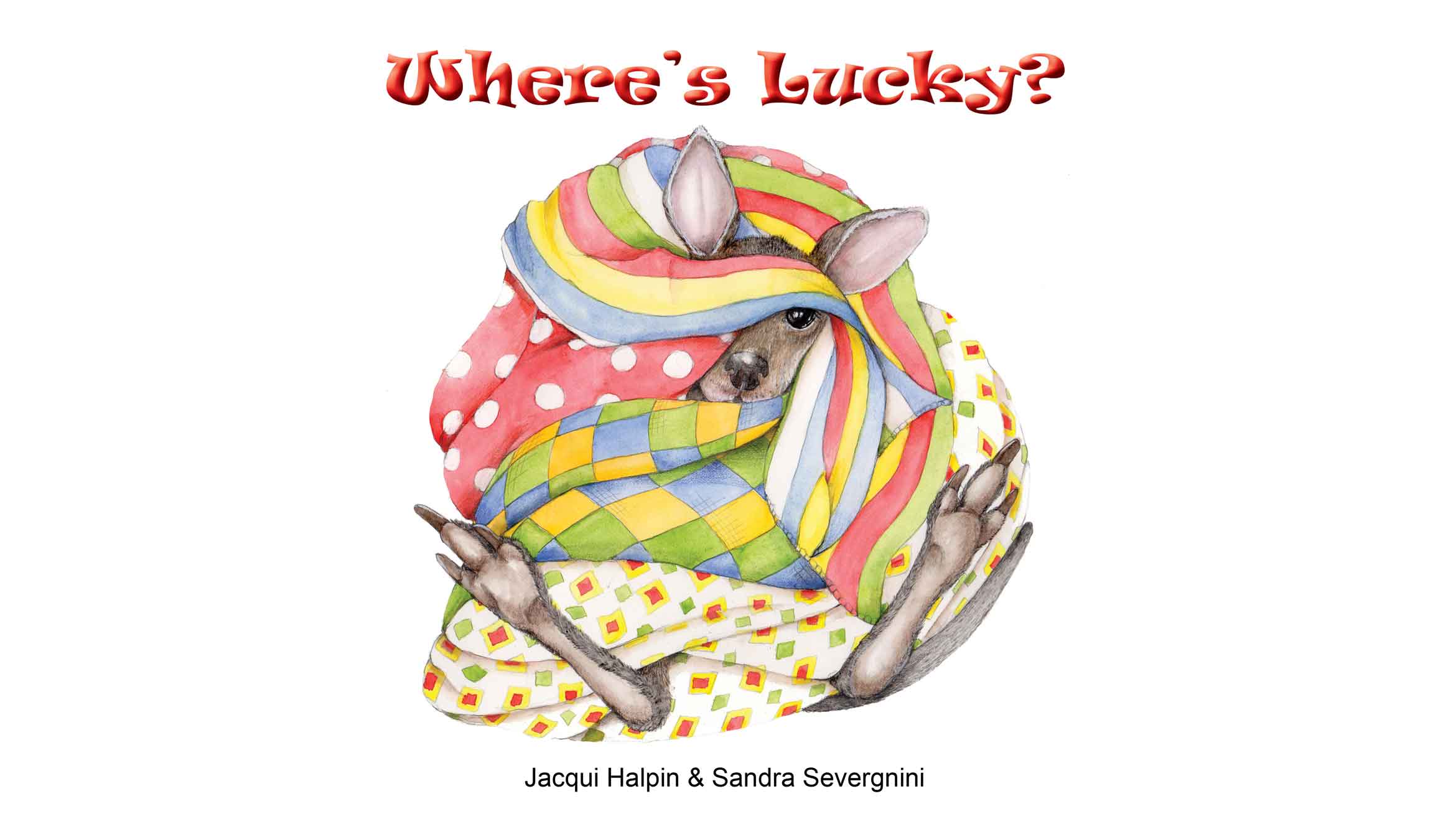 Where's Lucky?
Written by Jacqui Halpin
Illustrated by Sandra Severgnini
Reviewed by Dajo Finlayson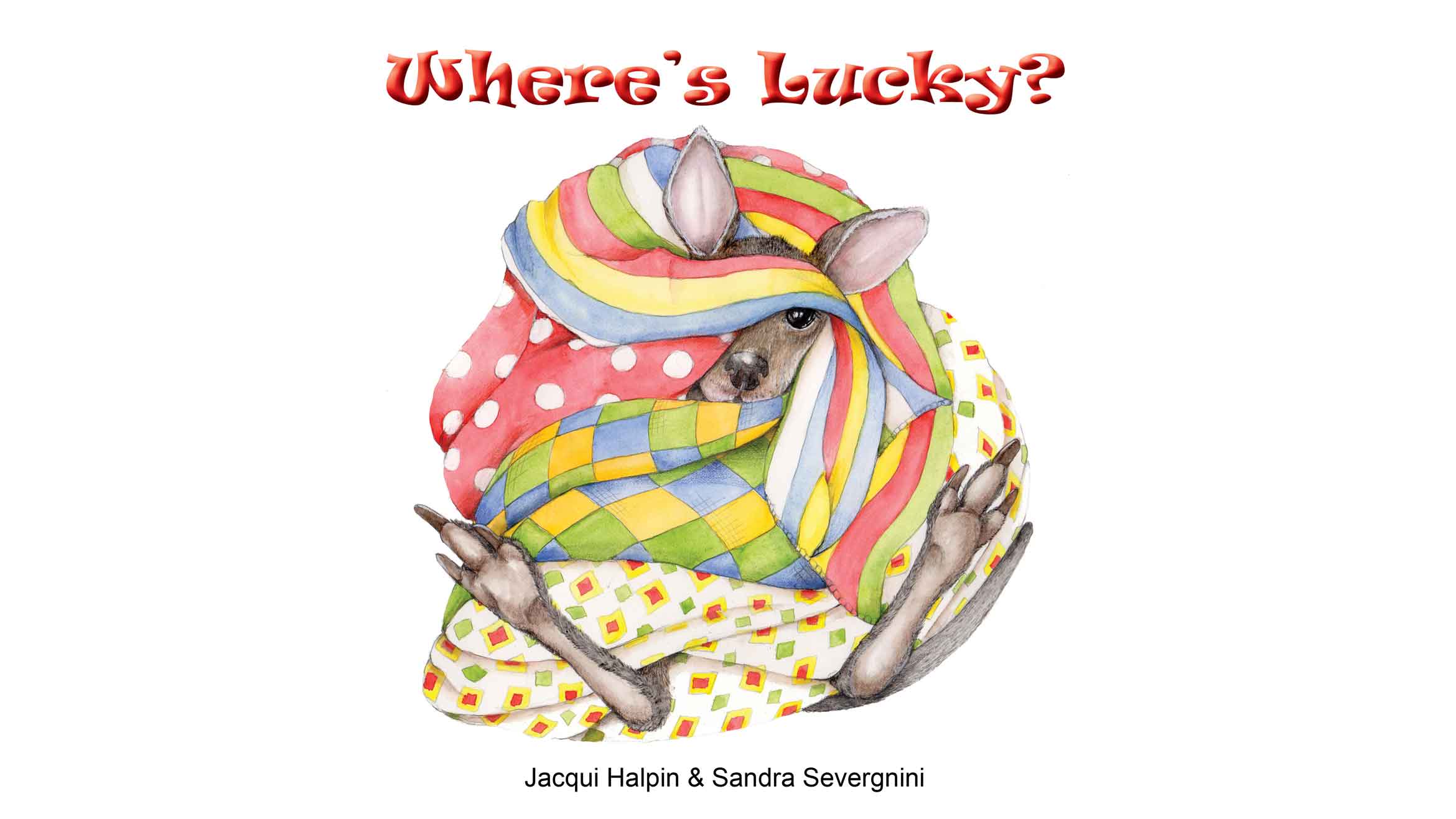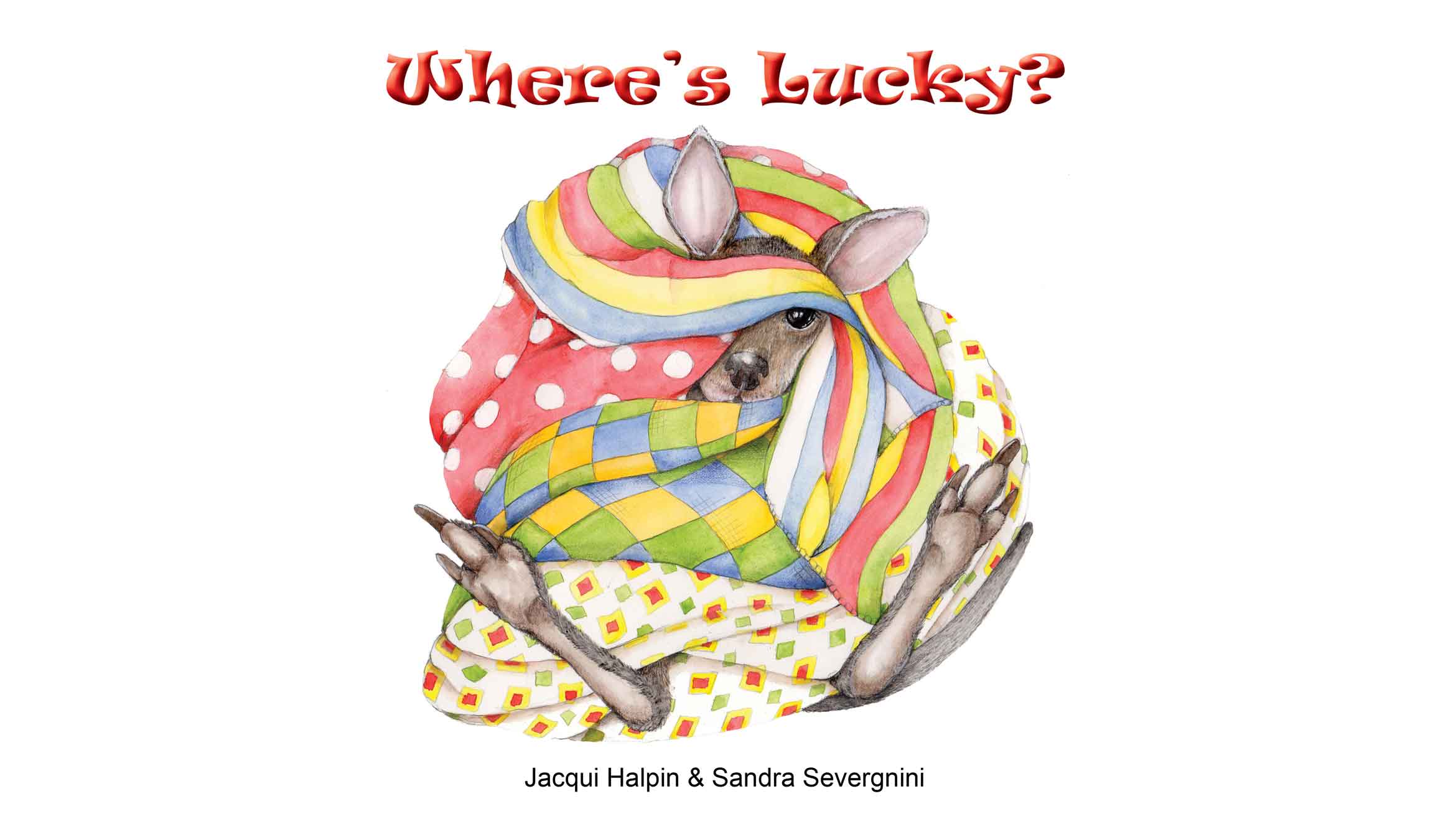 Based on a true story, this is a beautifully illustrated, colourful and informative picture book highlighting both the tragedy of orphaned wildlife due to road kill and also the cost to, and dedication of, wildlife carers in Australia.
Lucky is an orphaned swamp wallaby who has a knack of getting into mischief at the wildlife rescue centre run by Theresa and Tony in country Victoria. They care for him and other orphaned joeys until they are ready to be released back into the bush.
Whilst recuperating at the centre Lucky always does things differently, hiding in unusual places like the hen house or the washing basket or just generally making mischief in the house, whilst the others are sleeping, rather than behaving or 'lending a hand' like the older Bluey does.
The narrative of this picture book  elucidates Lucky's journey from discovery to release; however, there is some confusion as to which joey Lucky actually is in some of the illustrations.
Many of the joeys have their names on their milk bottles to show us who they are but, without any obvious distinguishing features only Bluey, who has his name on his pouch, can be easily recognised. This makes it unclear as to which joey Lucky is.
There is also no mention of the name of the family dog that features with Lucky several times and initially you could be mistaken in thinking that the dog's name was Bluey.
Some clarification here in either the narrative or the illustrations would rectify this.
The information on wildlife rescue organisations in the back of the book could benefit from having their email or website addresses and/or contact numbers added.
The recommendations to ensure better safety of our Australian wildlife could perhaps be listed as 'To the Parents' or 'Things to tell your Mum and Dad' as most of them relate to things that adults should do rather than the young children who would be reading this book.
Overall an entertaining, educational story with great illustrations from the colourful end papers to the distinctive appropriateness of the others throughout.
Little Pink Dog Books 2019 Picture Book $21.66  ISBN 9780648256335