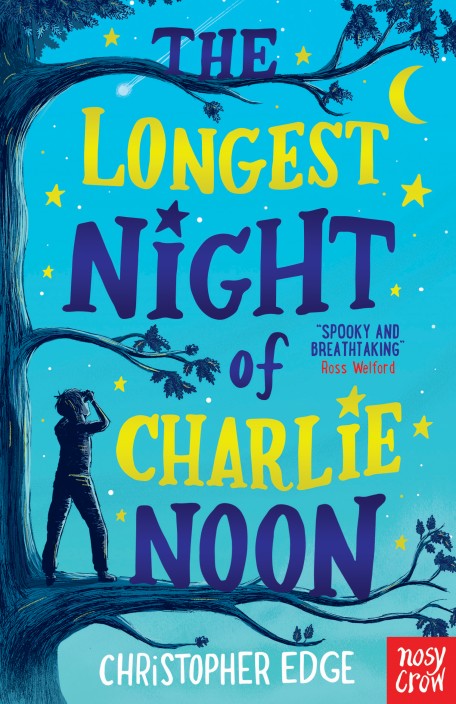 The Longest Night of Charlie Noon
written by Christopher Edge
reviewed by Leslee Anne Hewson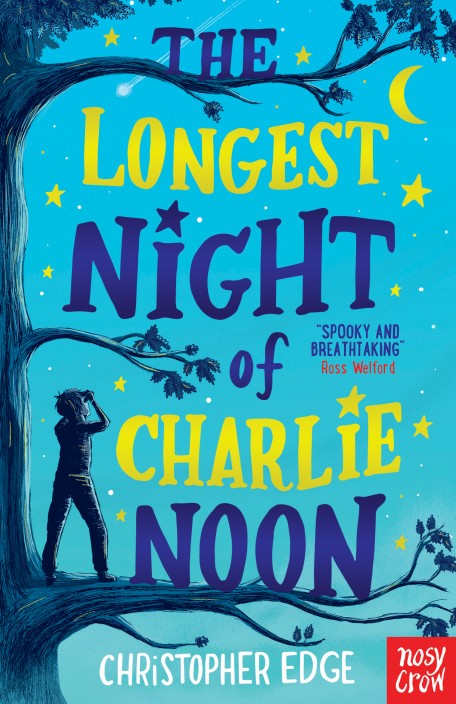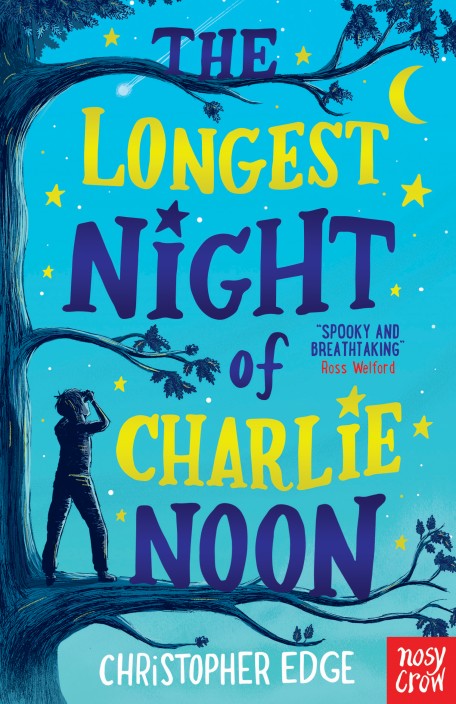 This adventure story is fascinating because of its historical references and science input. Edge wrote a complicated but accessible story which  included factual information about codes and code-breaking – The Freemason's Code, Morse Code and the Enigma Code. His  three main characters are based on three historical people who served in different capacities in World War 2 (this is mentioned in the epilogue).
Charlie's Grandad has died and left the family his home in a village and as Charlie's father has lost his job  the family make the move from London. Charlie is the new student at school and befriends Dizzy who has an awkward gait due to polio, loves drawing birds in particular, and who's mortal enemy is Johnny, the bully.
I was nearly halfway through the novel before it became clear that Charlie is a girl. She is a confident character who knows she can do anything a boy can.  This is a timely positive message as is  the one of friendship. Johnny, the bully, is carefully drawn and his transformation throughout the story is rewarding.
One afternoon the three students  enter the woods to discover whether the sticks Dizzy found were just random fallen sticks or sticks laid out in a pattern to indicate a Morse code message left by a spy. They  become not only lost in the woods for the entire night, but also lost in time with events happening in the past, present and future. I do wonder if some younger readers of middle grade might get a little lost themselves with the time-travel sections causing confusion. However, this novel is action packed and suspenseful which will encourage them to continue to read.
There are some spooky, scary elements to the story such as the hearing of voices,  time-travel and the threat of being caught by Old Crony, the monster who eats children! The scariest part for the reader is when Charlie thinks she is being chased by Old Crony.
Christopher Edge is a talented writer. His description of the woods and the nature within it, the development of the relationships between the three students and the ending with the message that you can change the world makes wonderful reading. This novel would appeal to both boys and girls and I will definitely pick up another of Christopher Edge's superb novels for myself to read.
Nosy Crow  2019 Paperback $14.99 182 pages Age 9 – 11 ISBN 1788004949