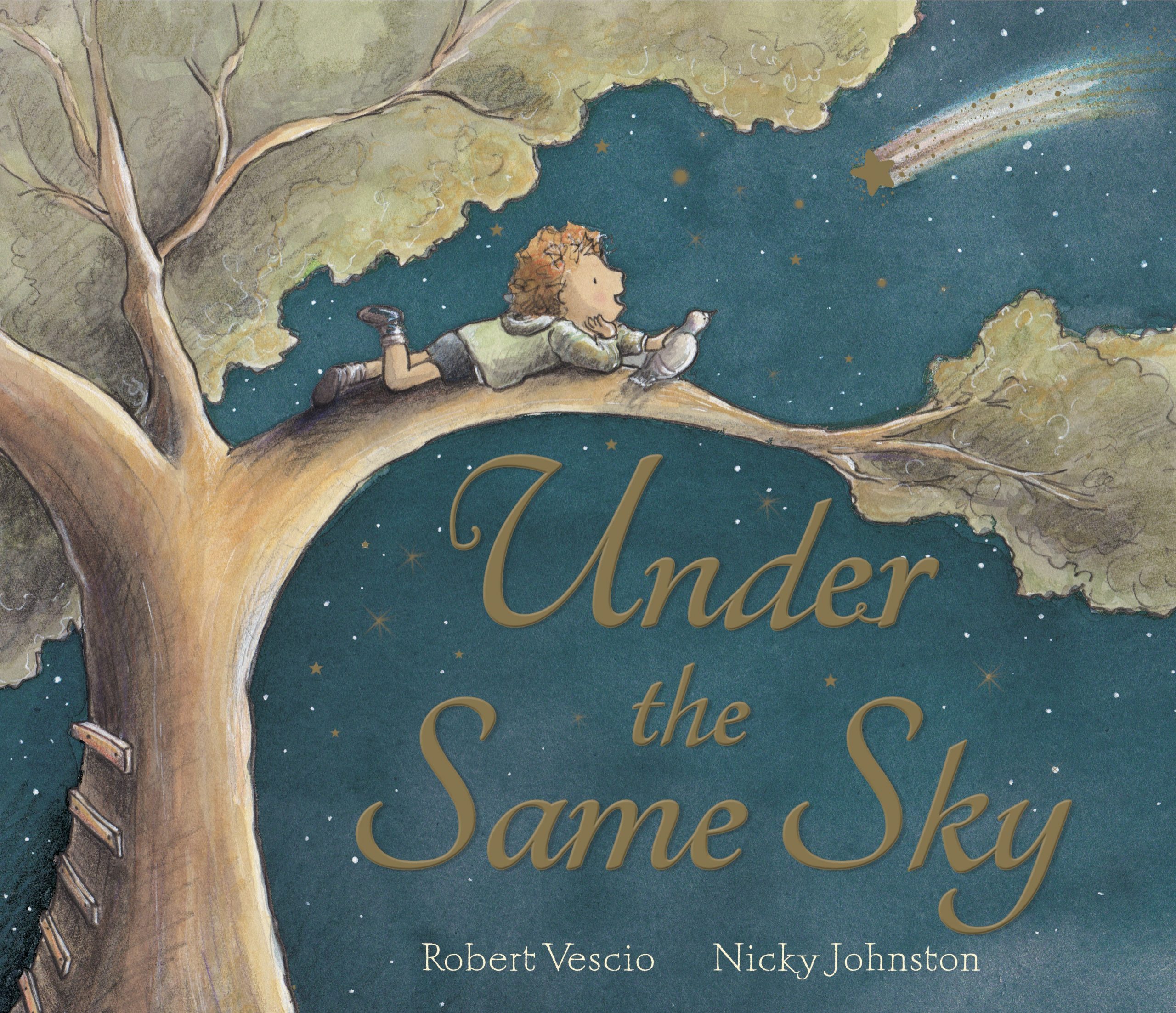 Under The Same Sky
written by Robert Vescio
illustrated by Nicky Johnson
reviewed by Kerry Neary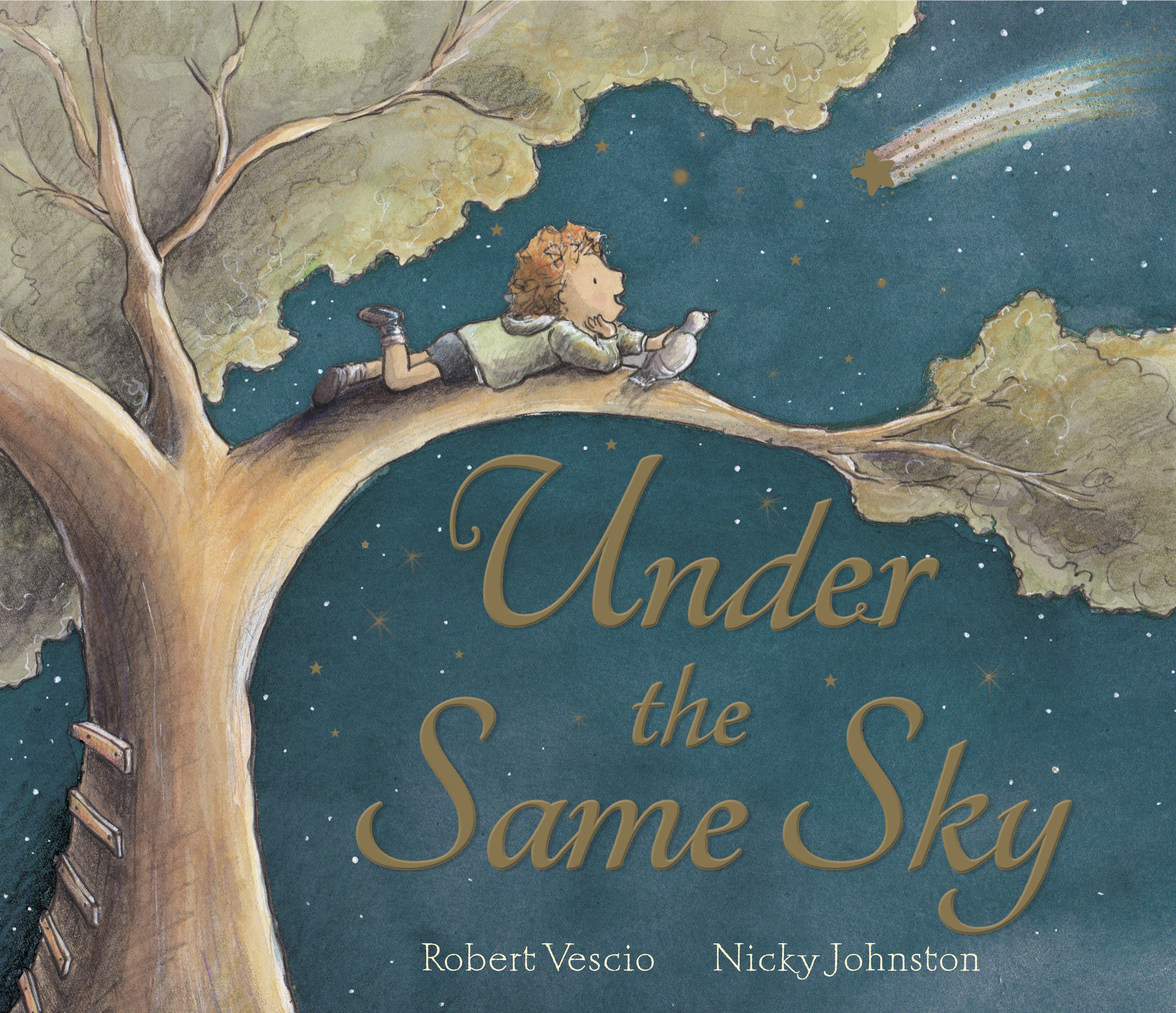 Two solitary children seem to sense each other's presence but wonder if they ever will meet. The words and the illustrations tell us they are on opposite sides of the world but occasionally there is a hint they could be closer than we think. The boy has an idea, and, with a little help from the magic of the Universe and imaginative leaps by the reader, finds a way to contact the girl.
The text is brief, poetic and richly figurative; in fact, it doesn't really tell a story but explores the emotions that the words evoke. The story is in the illustrations, inspired by the beauty and insight of the words though never exactly representing them. The images are done in watercolours, coloured pencil and ink outline, with a softness that belies the occasional drama of event and revelation.
The story can be read for what it says but it is worth searching its deeper messages on companionship and reaching out – pointed to in the title in the first place.
Under the same sky should be seen as one of this year's outstanding picture books.
New Frontier  2019 Hardback $24.99 Age 3 – 6  ISBN : 978-1-925594-67-6