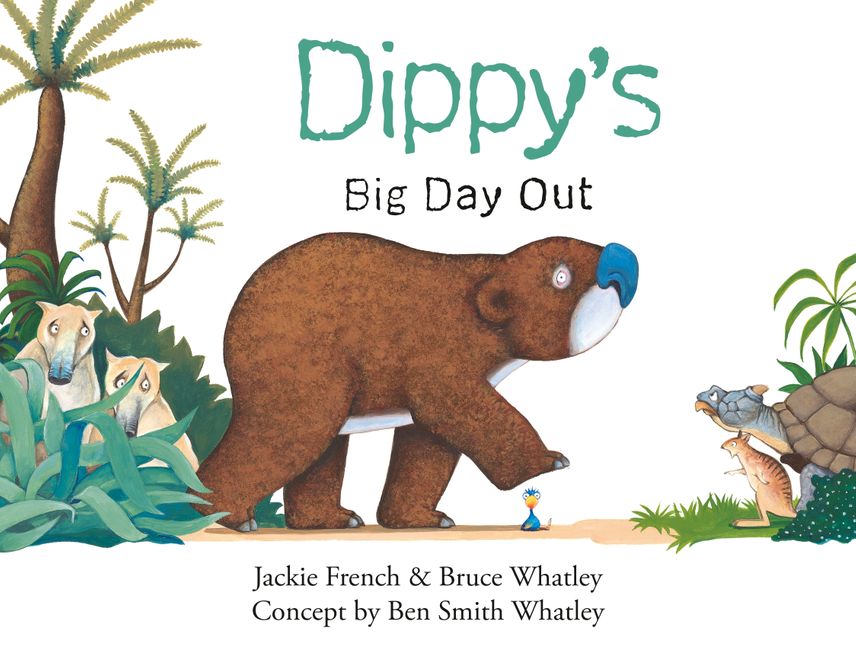 Dippy's Big Day Out (Dippy the Diprotodon, #1)
by Jackie French and Bruce Whatley
reviewed by Kerry Neary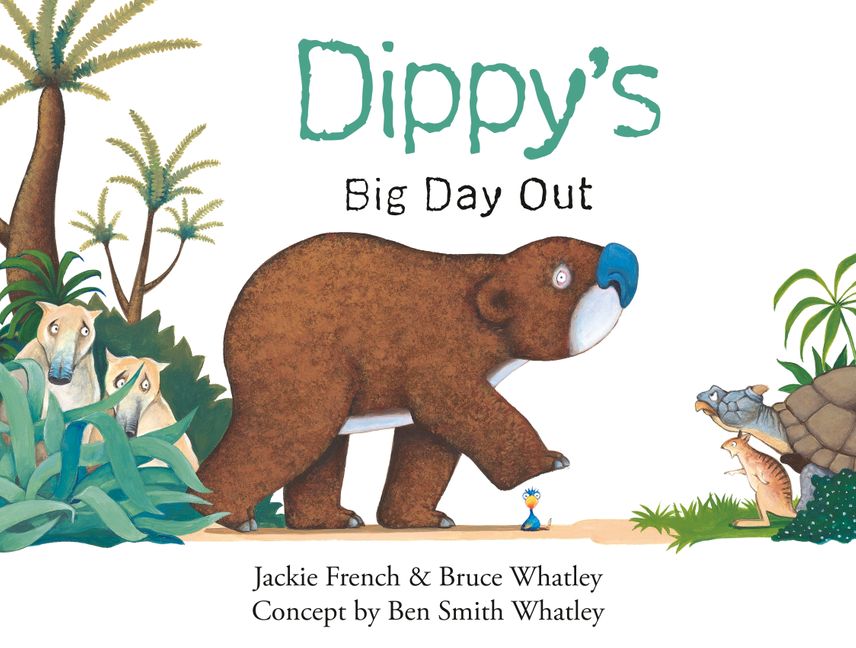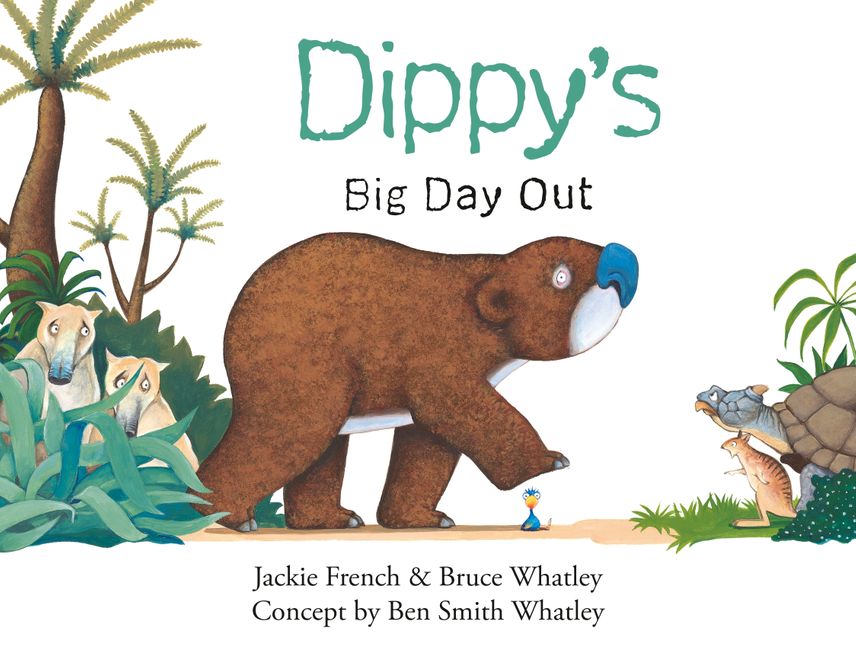 If a book is a major success it makes sense to do at least one follow-up. Arguably the best example of that theory in recent times has been the Wombat series of books by Jackie French and Bruce Whatley. But what do you do with so many books in the series and ideas are running dry? No trouble for this creative partnership – they've gone pre-historic with Dippy's big day out, based on an idea from Bruce Whatley's son.
Dippy is short for Diprotodon, mega fauna ancestor to the wombat, with the genetic trait for mischief-making and chaos-creating already firmly evolved as Dippy crashes around the mega flora jungle searching for food  and a place to snooze. Dippy's encounters with other plants and animals are more clumsy than accident but somehow, in the end, he manages to invent the wombat burrow as a quiet and safe place to retreat to.
With the same formula of short, punchy rhythmic text clear and comical illustrations, Dippy's big day out is bound to be mega-popular with early readers.
Harper Collins Australia 2019 Hardback Picture Book $24.99 Age 3+ ISBN: 9781460754061