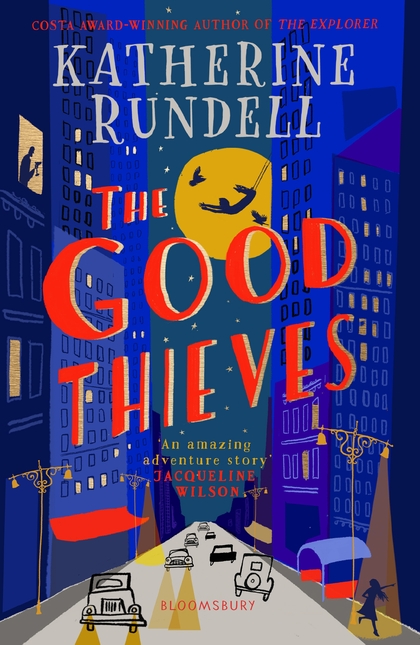 The Good Thieves
by Katherine Rundell
reviewed by Mia Macrossan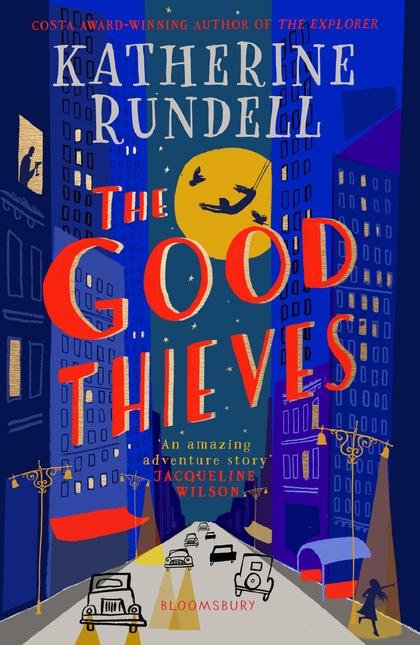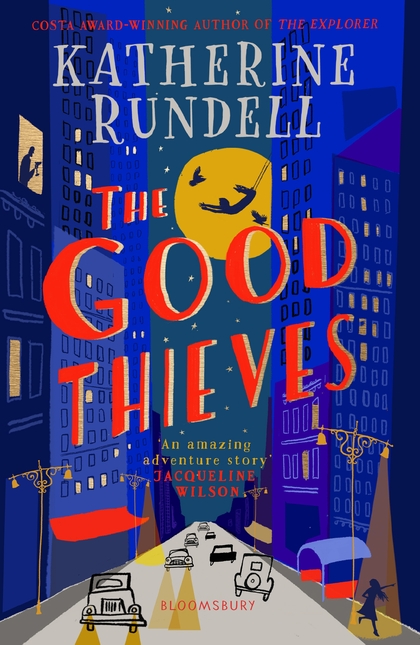 A new book by Katherine Rundell is always an event. Her previous novels, including The Explorer and The Wolf Wilder have all been very popular and now here is The Good Thieves, a fast- paced crime adventure. I suppose the title is a bit of an oxymoron but what can you expect when the author's day job is being an Oxford Don?
The central character is Vita, an enterprising young English girl visiting New York for the first time. She wants to help her grandfather get back his grand old house on the outskirts of the city, lost in a swindle to  the evil conman Sorrotore. The story is set in the 1920's so it is New York at a very glamourous and picturesque time. Vita makes friends with some colourful locals not all of whom are entirely respectable, reflecting the polyglot nature of the city. Silk is a young girl making a precarious living as a waiter who pickpockets from the rich clients she serves. Samuel is a boy who dreams of becoming a trapeze artist but is the world ready for one of African heritage? And Arkady wants to branch out of the family business to become an animal trainer. All these new friends bring their special talents to help Vita in her quest.
So it is all rather exotic and exciting as these four take on the New York underworld. Even the famous crim Dillinger has a role to play here.   Full of fun and non-stop action, not to mention suspense and drama Rundell deftly weaves themes of friendship and acceptance into this exciting and original adventure.
Another cracking great read  sure to appeal to young middle grade readers.
Katherine Rundell on researching the book.
Bloomsbury Children's Books 2019 Paperback $14.99 Age 9+ 322 pages ISBN 9781526608130