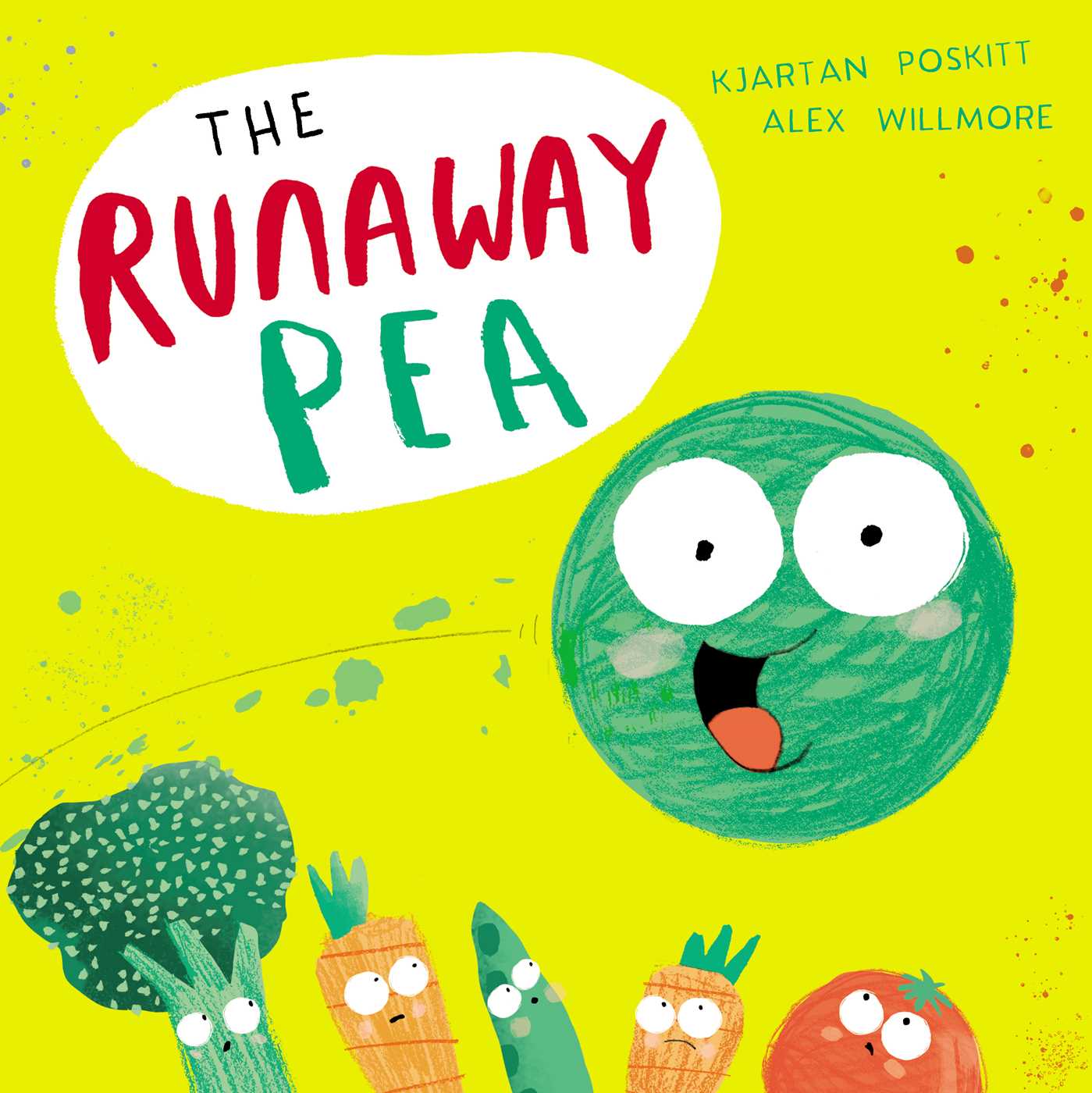 The Runaway Pea
by Kjartan Poskitt
illustrated by Alex Willmore
reviewed by Claire Monsour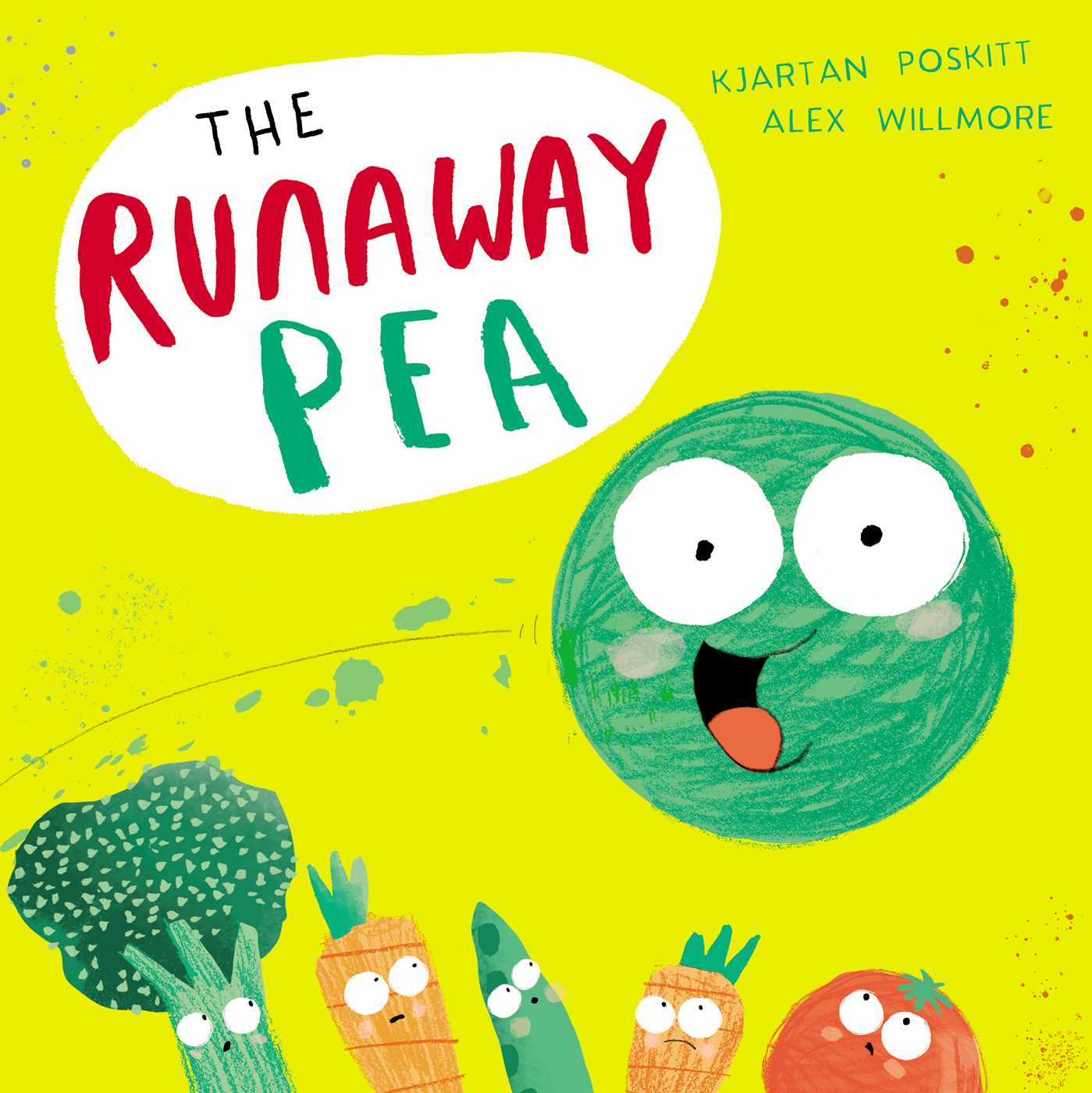 It's time for tea, the dinner has been served – but one mischievous rogue pea has decided to ping himself off the plate in search of adventure!
Thus starts an amazing journey across the kitchen and around the house, full of peril and fraught with danger! The pea escapes a mouse trap, dodges the toaster, survives a spin in the dryer, is nearly squashed by the iron, and then finds some kindred spirits in other lost food who are doomed to a life trapped under the fridge… maybe adventure is not all he was hoping for?
Exhausted and regretful, he falls asleep, only to be swept up in the garbage! But what awaits him out in the compost heap in the garden is the biggest and best adventure of all.
This debut story from writer and illustrator duo Poskitt and Willmore is sure to delight children and adults alike. The story is quirky and full of humour, but also truly touching, and the character of the pea has a wonderful emotional story arc.
The writing has a pleasing prosody with wonderful rhyme and alliteration; easy to read aloud to young children with animation, and great for slightly older readers to practice reading.
There will be plenty of opportunity for expanding vocabulary, and extending the story to other activities such as cooking, gardening and craft.
Simon & Schuster 2019 Paperback picture book $14.99 Age 3+ ISBN: 9781471175251