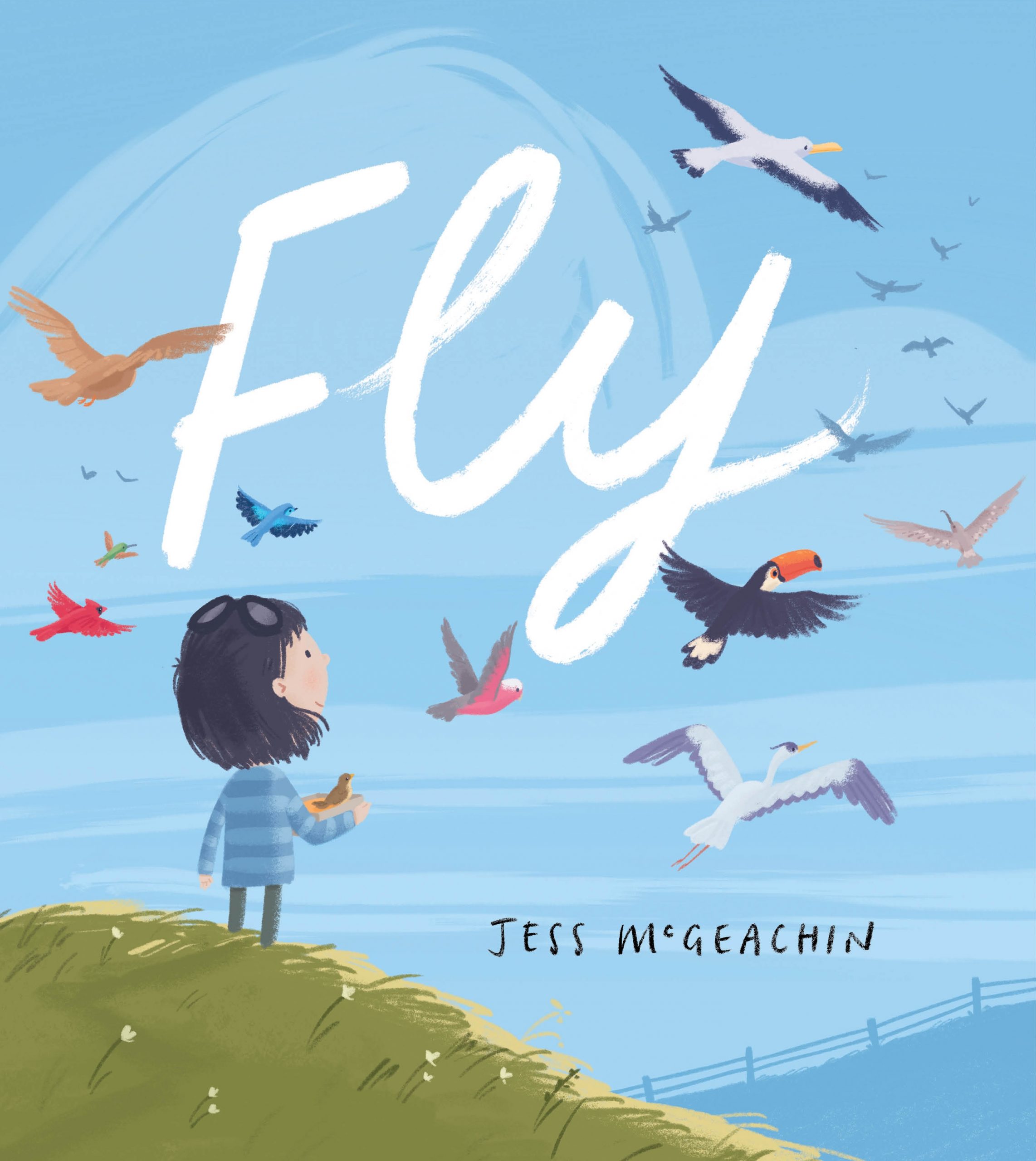 Fly
by Jess McGeachin
reviewed by Kerry Neary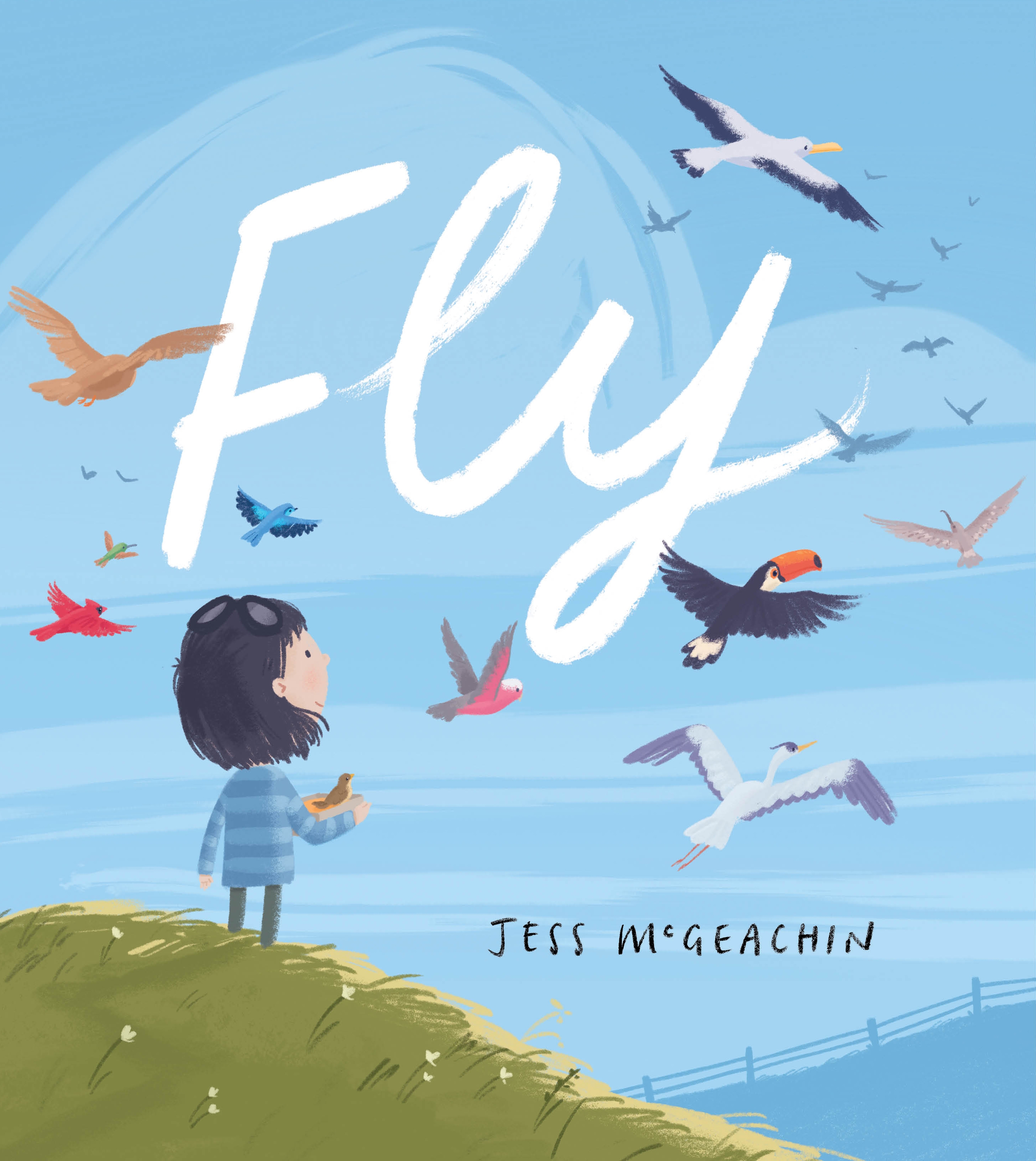 Sometimes children's stories take a leap of the imagination but children are so used to this from their let's pretend games it doesn't bother them. In Fly, Lucy finds a small bird that can't fly. Being a fix-it sort, she thinks she can help.
She gathers a few things from around the yard and retires to her workshop. She builds a small aeroplane. Maybe if Flap, as she has optimistically named the bird, is in the air it will be inspired to take flight.
Who else would think of such a solution than a richly imaginative and determined child?
The plane is rolled down a hill; it soars into flight. But not all goes to plan and it takes a flock of feathered friends, beautifully illustrated across both pages, to lower the plane gently to the ground.
This thoughtful story is less about helping a bird with a broken wing and more about the determination and intent to do so.
Picture Puffin 2019 Hardback $24.99 ISBN: 9781760892562