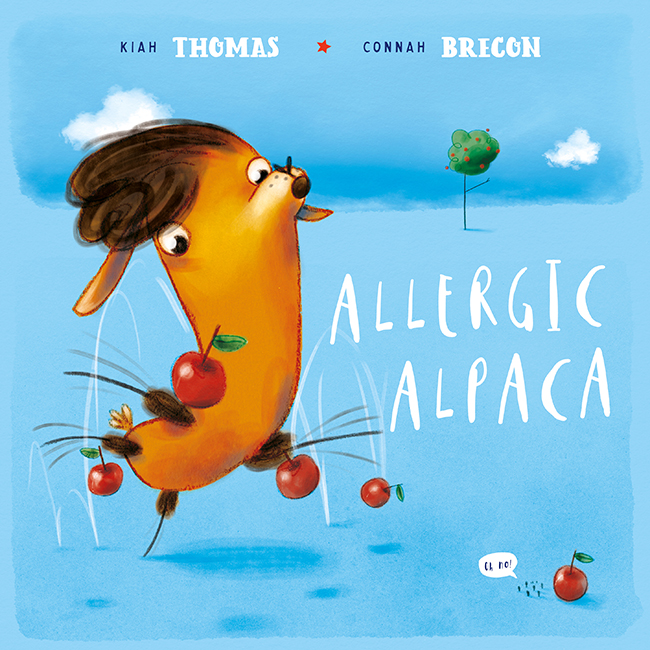 Allergic Alpaca
written by Kiah Thomas
illustrated by Connah Brecon
reviewed by Kerry Neary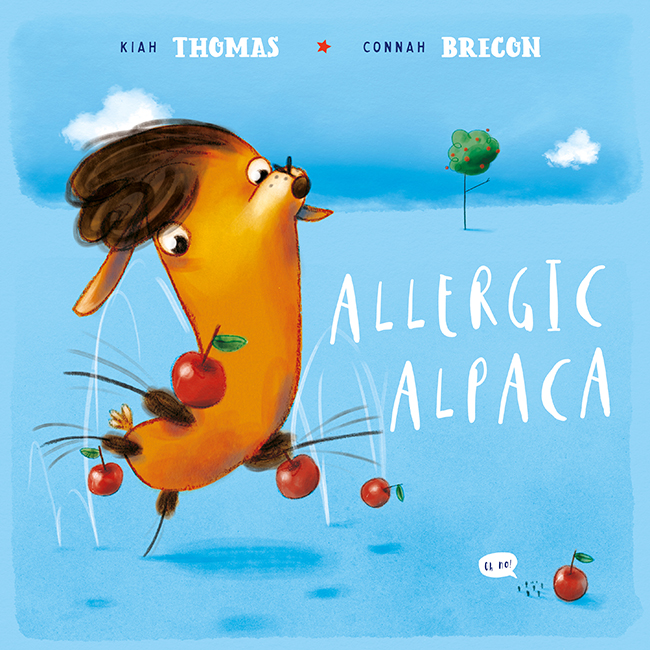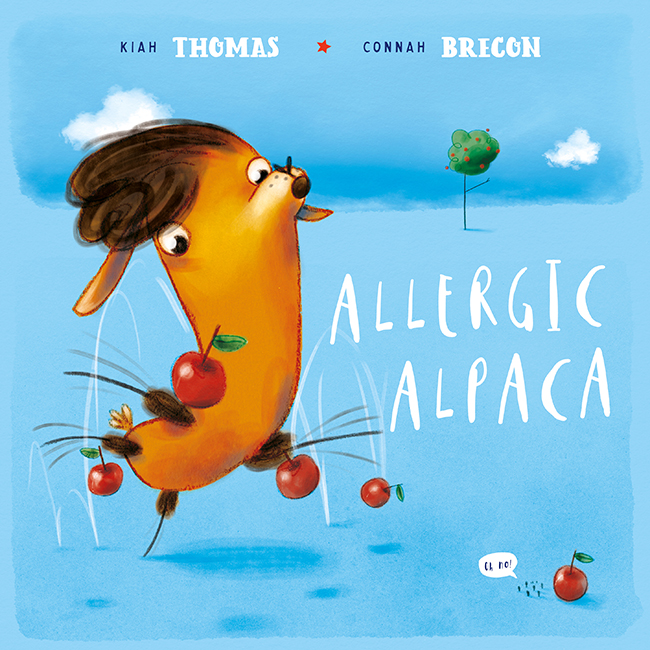 For a reviewer it's always a thrill to receive an alphabet book that is more than the usual letters, matching words and pictures and Allergic Alpaca, is such a book.
Alpaca enjoys being at the front of the alphabet along with other A items there – except for Apple. Alpaca is allergic to apples. When Antelope shoots an Arrow into the Apple tree, Apples bouncing everywhere in an Avalanche that sends Alpaca tumbling through the Alphabet – literally – along a sentence in which words successively begin in alphabetical order. She lands with a Wumph! at W.
Should she return to A or move on to Z? The air is so much clearer down there. Then along comes an apple-loving whale to solve her dilemma.
This capricious story with its playful and expressive illustrations will have children in stitches as Alpaca learns to share her problems with friends. It's the kind of absurd, offbeat humour children love.
Hardie Grant Egmont 2019 Hardback Picture Book $19.99 ISBN 9781760503437