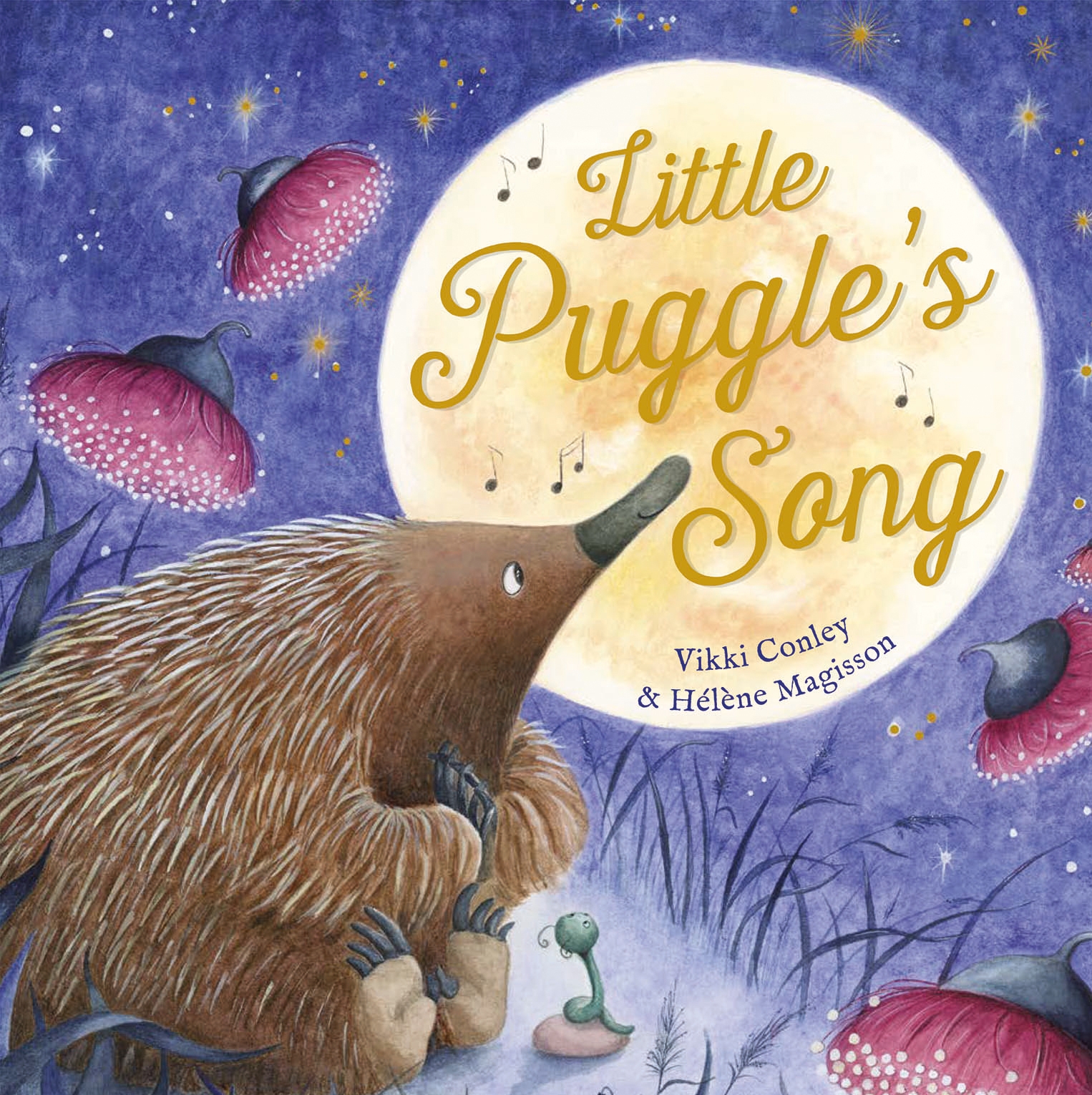 Little Puggle's Song
by Vikki Conley
illustrated by Helene Magisson
reviewed by Mia Macrossan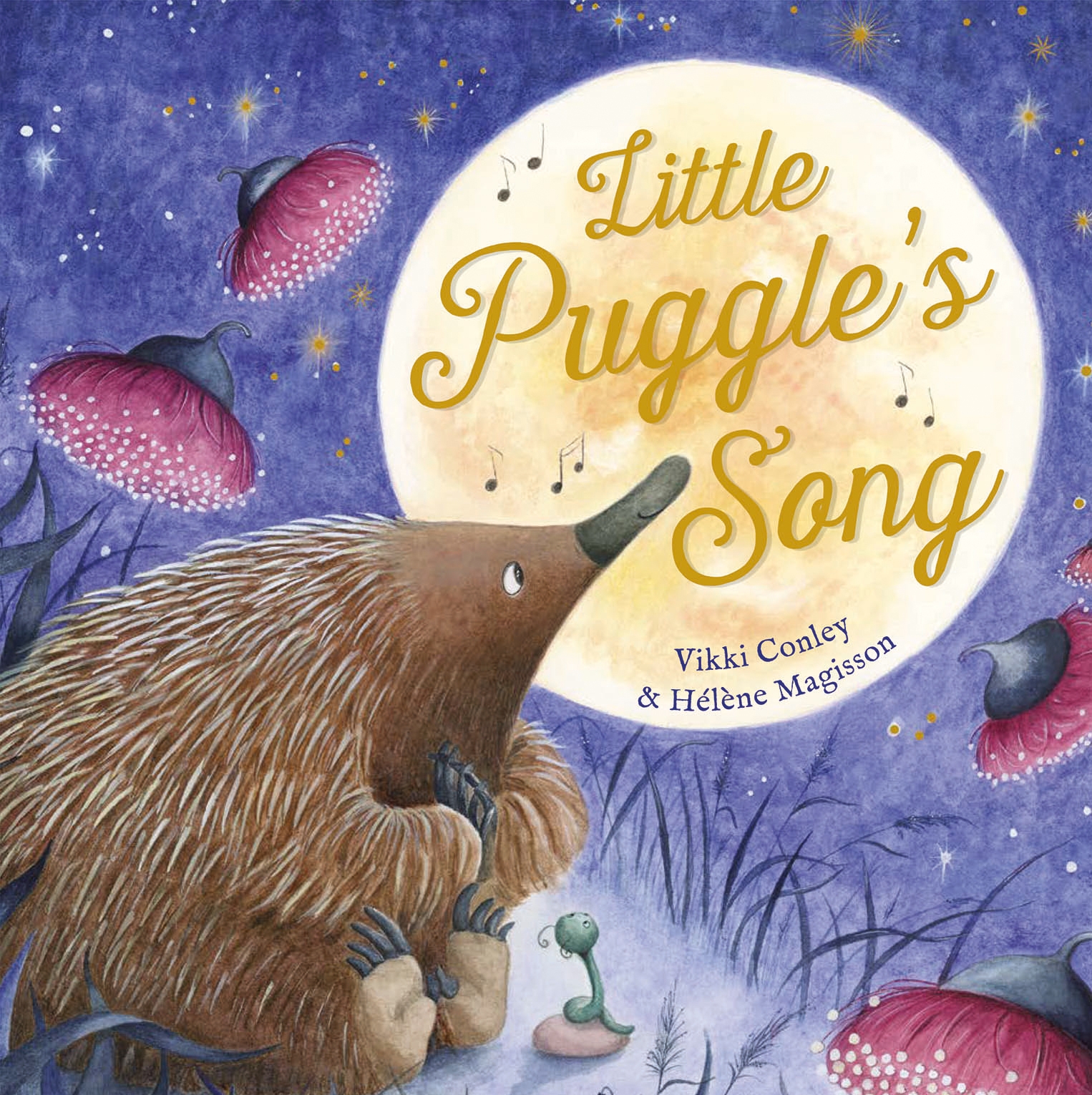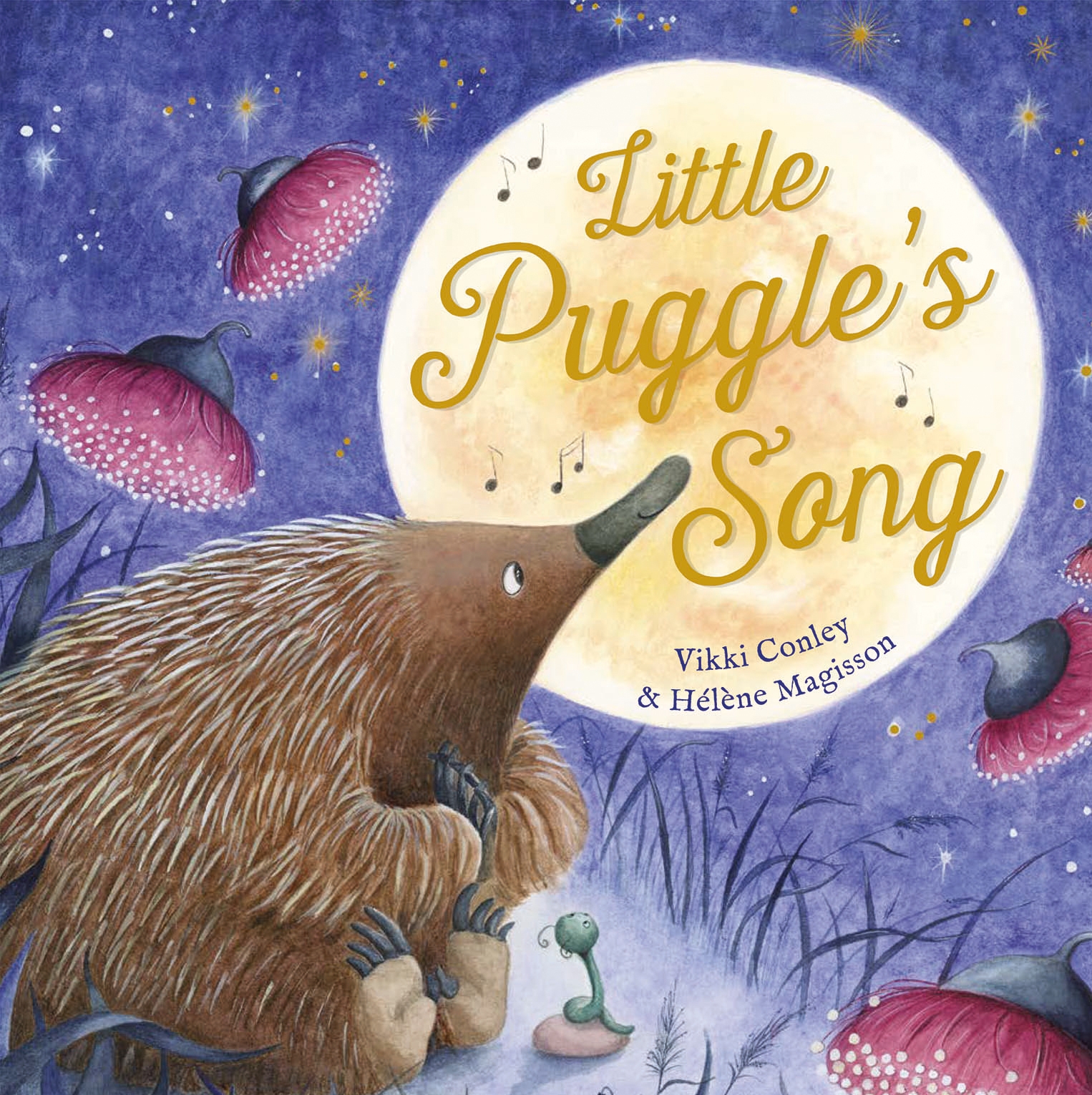 This attractive and  beautifully designed picture book centres on the struggles of a  baby echidna or puggle who desperately wants to join in with the other animals to create music in the bush.
The animals are forming a choir to sing a welcome song for the emu chicks that are about to hatch. How can Puggle who is mute take part? Puggle makes many attempts to find his voice  but all are unsuccessful.
Then, being a resourceful creature as well as a resilient one,  he finds a perfect solution that allows him to take part in a particularly useful way.
The gorgeous illustrations by Brisbane artists Helene Magisson, using mainly soft water colours, show an idealised Australian bush filled with all the familiar animals, each with their own immediately recognisable characteristics. We see Puggle in all his different moods in sensitive vignettes that show his isolation from the rest of the noisy bush creatures.
The colours, delicate, warm, in varied hues help create a supportive atmosphere. We know this will turn out well for little Puggle.
This deceptively simple story is  all about joining in, finding your own special talent and the warmth of community and of course, the power of music. Sure to appeal to the very young and everybody else as well.
New Frontier Publishing 2019 Hardback $24.99 Age 3 – 6 ISBN : 978-1-925594-69-0