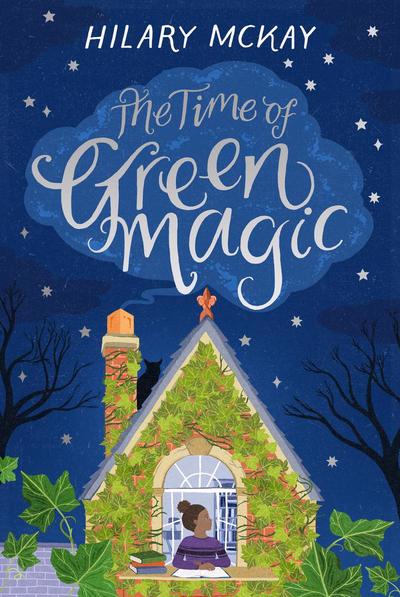 The Time of Green Magic
by Hilary McKay
reviewed by Mia Macrossan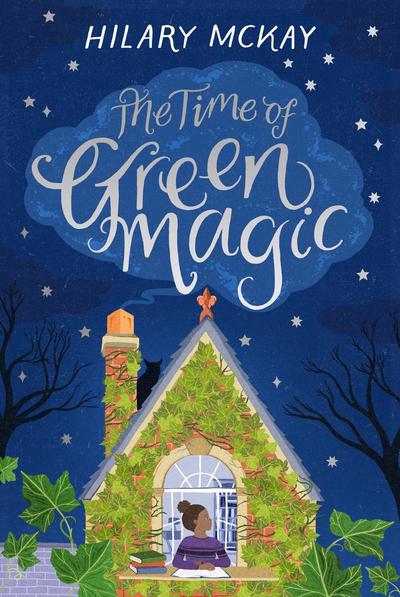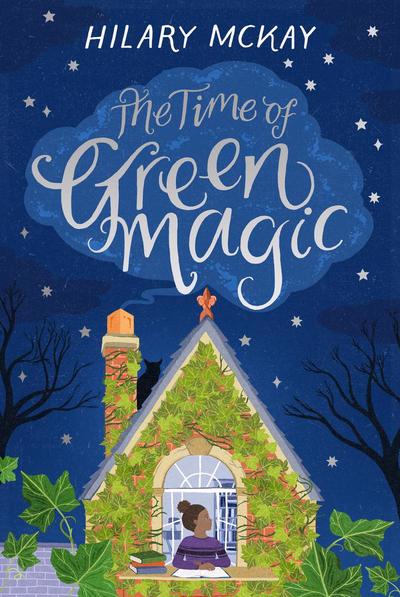 Hilary McKay is a popular writer in the UK who has won  the Costa Children's Book Award for The Skylarks' War, the Guardian Fiction Prize for The Exiles, and the Smarties and the Whitbread Award for The Exiles in Love and Saffy's Angel respectively.
She is one of my favourite writers, brilliant in describing the tangled emotions within families which she does with insight, loads of humour and such a generous understanding of human nature. Her latest book The Time of Green Magic has all three ingredients in bucket loads.
Abi and her two step brothers, Max and Louis, are happy to have their own space again when their parents rent the ivy-covered house with the gorgeous Narnia lamp outside. Relations had been a little awkward since their mum married Abi's dad. Now though other matters demand their attention.
Abi who loves reading finds herself experiencing her books in ways that are becoming too real for comfort.  Louis has summoned a secret visitor who initially is fascinating and comforting but then becomes rather alarmingly large. Max has fallen madly and deeply in love with the baby sitter, so he notices little else.
All three have to join forces to bring the time of green magic to a happy conclusion, 'the green magic that had swept through the house and bowled them over and changed their world, and fixed it, and given it back again' (p 213).
This heart-warming  story about a blended family learning to live together is rich in themes – family relationships, friendships broken and mended, sibling rivalries, the power of reading, the pangs of first love, all with some original fantasy as a bonus. McKay's writing entices you into the story so that you dive in, get to the end and want to read all over again which is time well spent.
Pan Macmillan 2019 Paperback $14.99 Age 9 – 12  224 pages ISBN 9781529019261