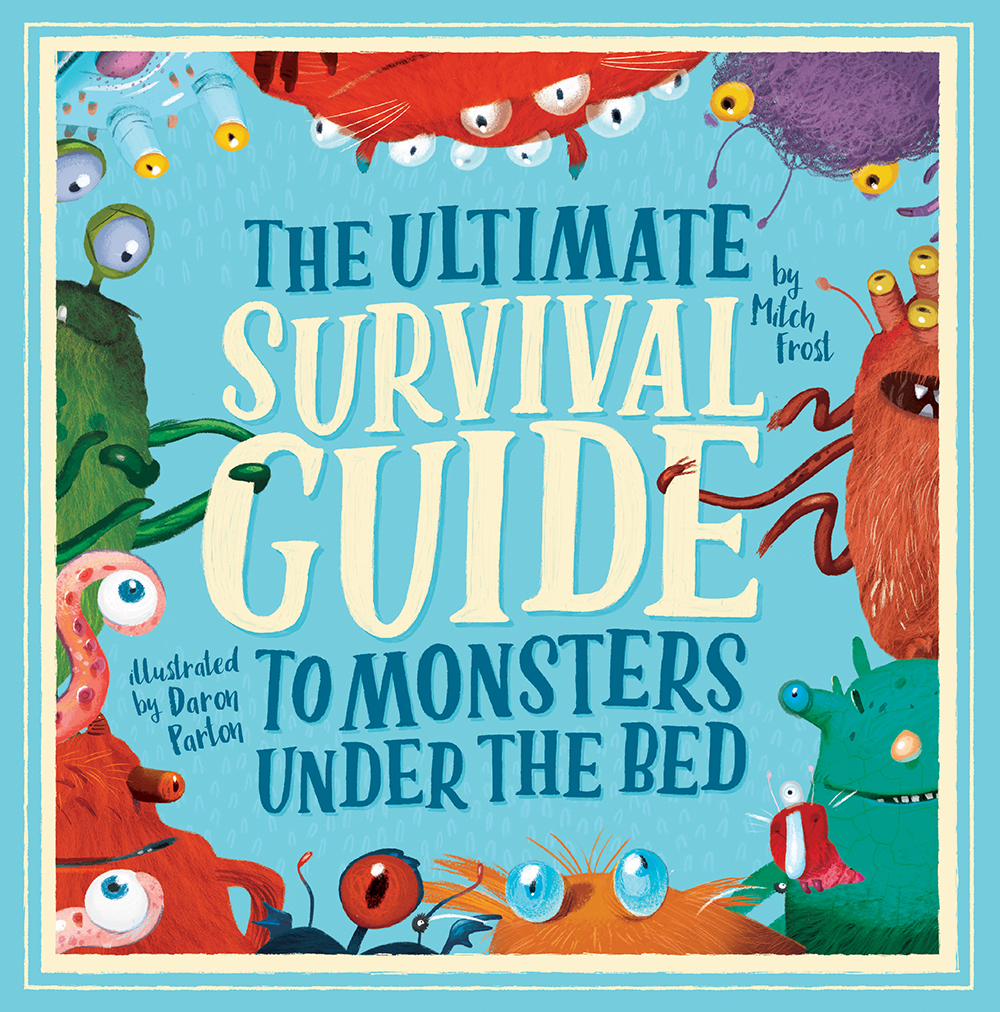 The Ultimate Survival Guide to Monsters Under the Bed
by Mitch Frost
illustrated by Daron Parton
reviewed by Melissa Salisbury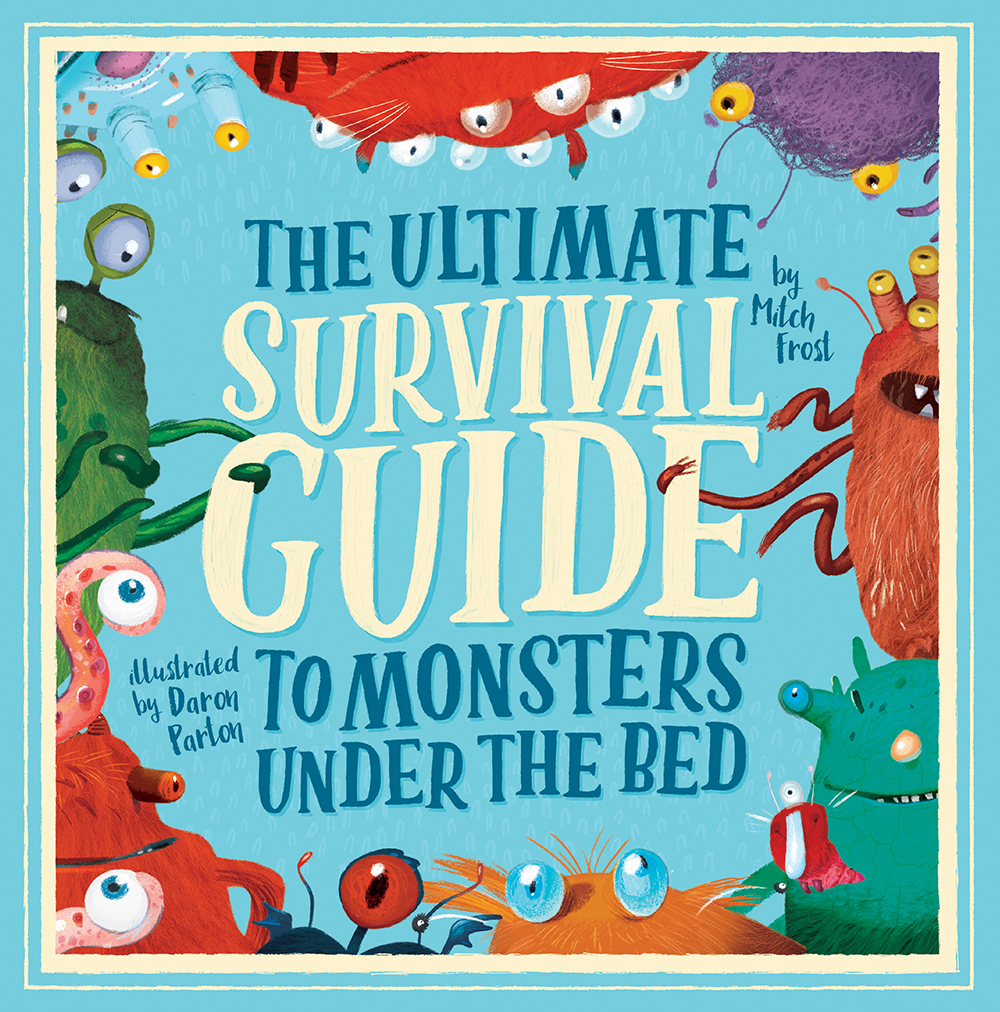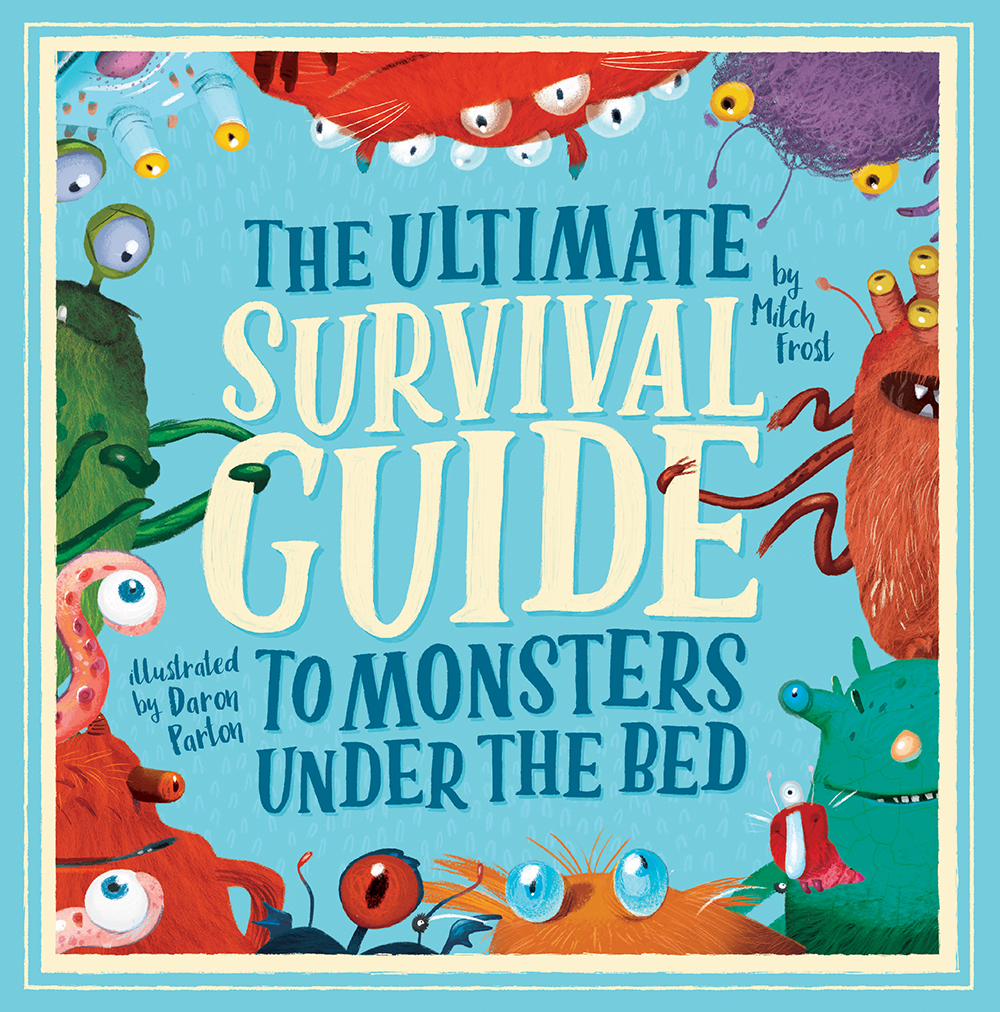 Mitch Frost's debut picture book uses humour to make monsters less scary, while incorporating themes of bravery, resilience and independence.
On the surface, the book sets out some simple and silly steps that help kids tackle their fears. At first these steps seem random, but each step involves a child being brave, acting to manage their own fears, or engaging self-soothing techniques.
Some steps are aimed at helping children keep monsters at bay, by cleaning their room and taking a bath. What parent doesn't want their child to undertake those tasks more willingly! Other steps are designed to either scare monsters away (wriggling like snakes), involve engaging with the monsters (telling jokes) or even ignoring them (letting the hair stylist monsters preen in front of your mirror).
To further boost the message of resilience and independence, there are no adults in this book. Even the scientists in their lab coats who developed the survival guide are children (complete with World's Best Scientist mug!).
Ultimately the children in this book show resilience, self-sufficiency and independence by managing their fears rather than relying on a parent to help.
Just as importantly, not all the monsters  in this book are out to scare children. There's a petrified donut monster, a hair-stylist monster and a runny-nose monster, who are more cute than scary or at least elicit feelings of sympathy. These pages show children that you can't make assumptions about someone, purely based on their appearance.
The illustrations by Daron Parton are colourful and bold and support the text by depicting monsters as something less than scary, and more likely to be silly, goofy, fun-loving or more scared of you than you are of them! There are no images in this book that will scare children. The book jacket also cleverly doubles as a poster, which includes the steps outlined in the book, keeping the messages front and centre for readers.
The Ultimate Survival Guide is a fun book that, on first read appears to be a simple story about managing any monsters under your bed, but more cleverly gives children agency to take control of their fears and to be more tolerant of people (or creatures!) who are unfamiliar before making any judgements.
Affirm Press 2019 Hardback Picture Book $19.99 Age 3 – 6 ISBN 9781925712933