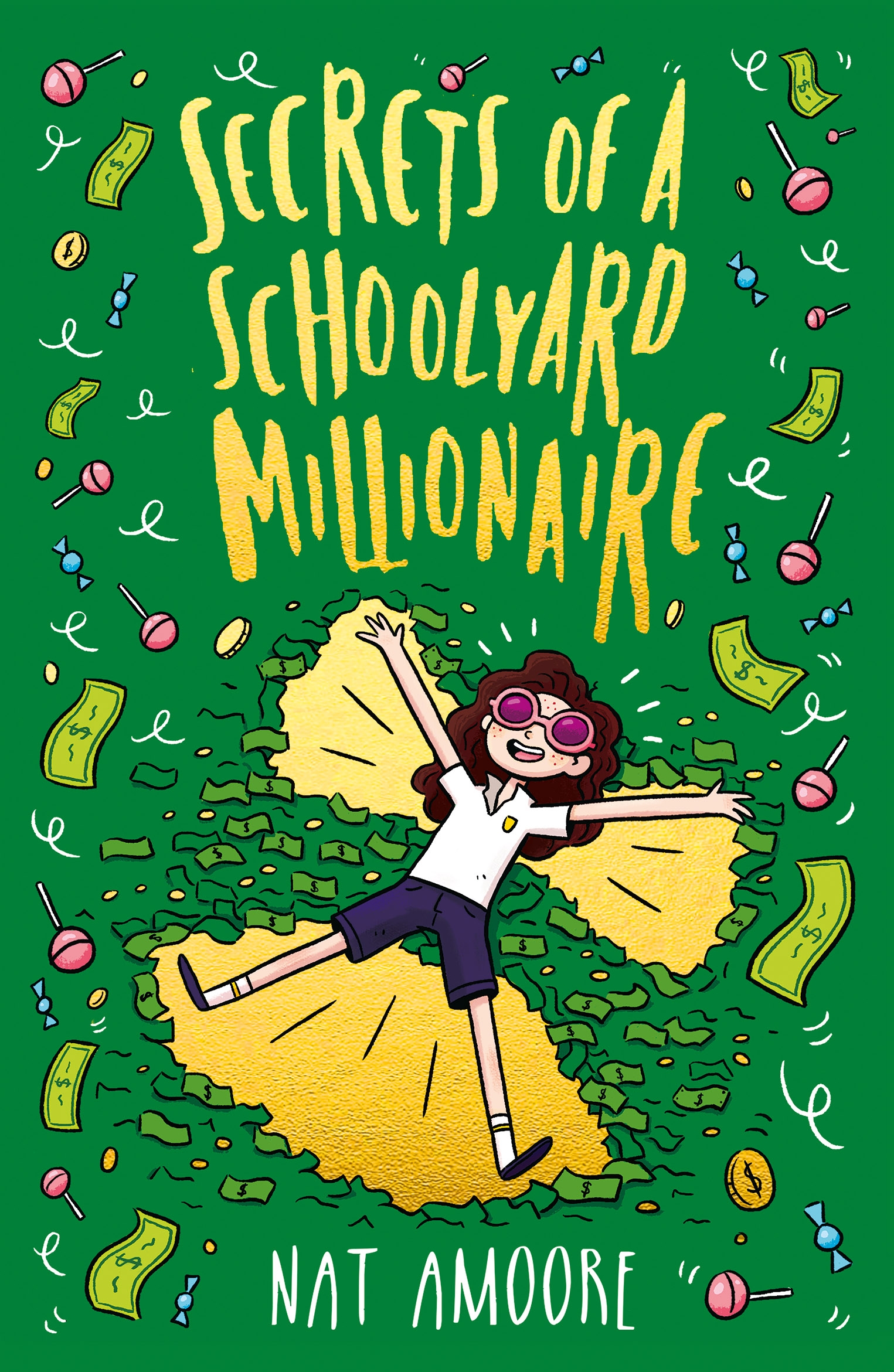 Secrets of a Schoolyard Millionaire
by Nat Amoore
reviewed by Sarah Custance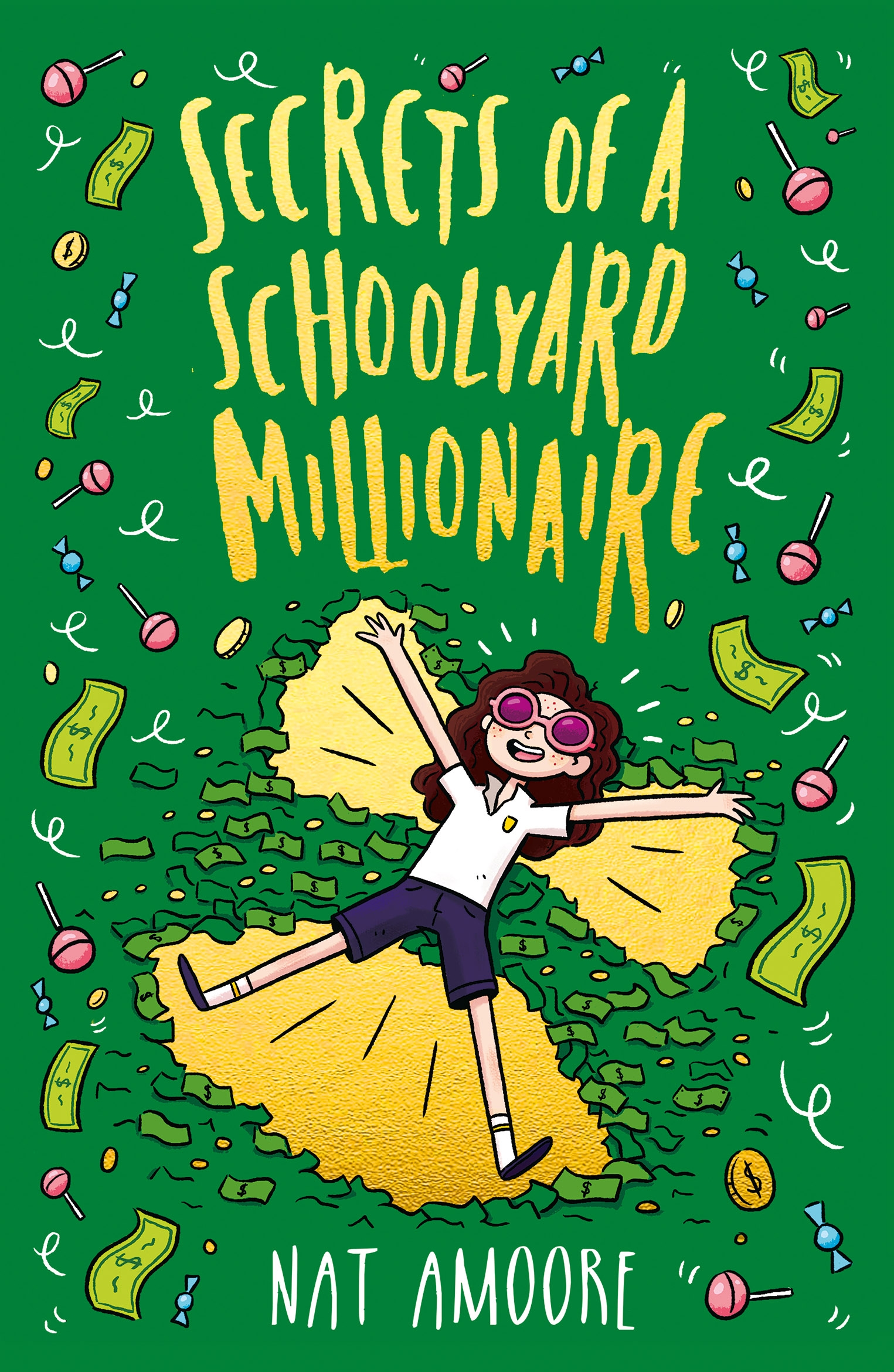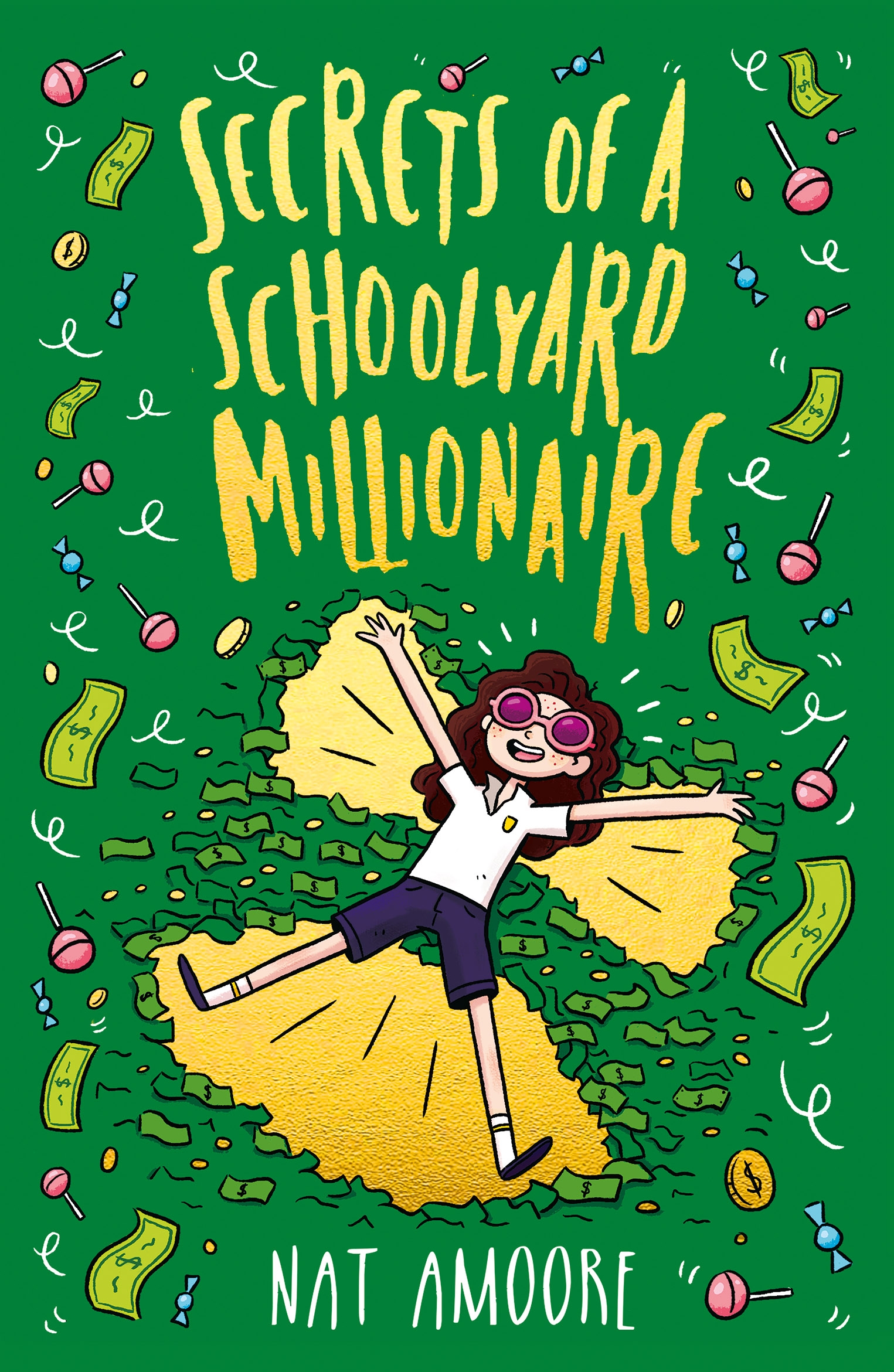 Nat Amoore is a writer and host of kidlit podcast 'One More Page' who is based in Sydney. 'Secrets of a Schoolyard Millionaire' is Amoore's first published middle-grade novel.
Tess Heckleston is our 10 year old female protagonist who is constantly in pursuit of the next big business idea that will ultimately make her rich. Her luck turns when the Heckleston's dubious neighbour is carted off by the police after stashing a million dollars away in her backyard. Together with her best friend Toby they must decide what to do with their ill-gotten gains (other than keep it and don't tell any adults of course). Should they just have some fun with the money or use it to actually help others and what happens when a recently paroled criminal suddenly wants his money back?
The novel starts at the end effectively ensuring that there will be no spoilers as you (the readers) now already know what happens. This writing style definitely isn't for everyone as it leaves little suspense throughout the book. However, if you can handle the book giving away the ending in the first 5 pages then you will find a fun book that surprisingly has quite a lot of heart in it by the end.
Throughout the book there are Tess's 'Tips' on how to be a schoolyard millionaire and numerous references to songs, movies, and people that we are all advised to google if we don't know them. It could actually be quite an interesting experiment to have your young reader actually google everything suggested as they are reading the book. Most are given as soundtracks to Tess's various situations and it could add a completely different aspect to the book.
If you don't think about it too much and get bogged down in the details, then this would be an appealing summer read for middle-grade audiences who like a bit of silly fun.