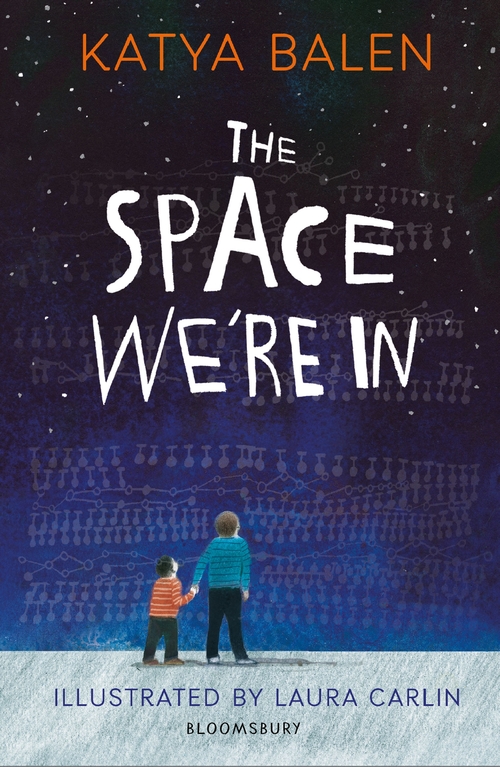 The Space We're In
by Katya Balen
illustrated by Laura Carlin
reviewed by Sarah Custance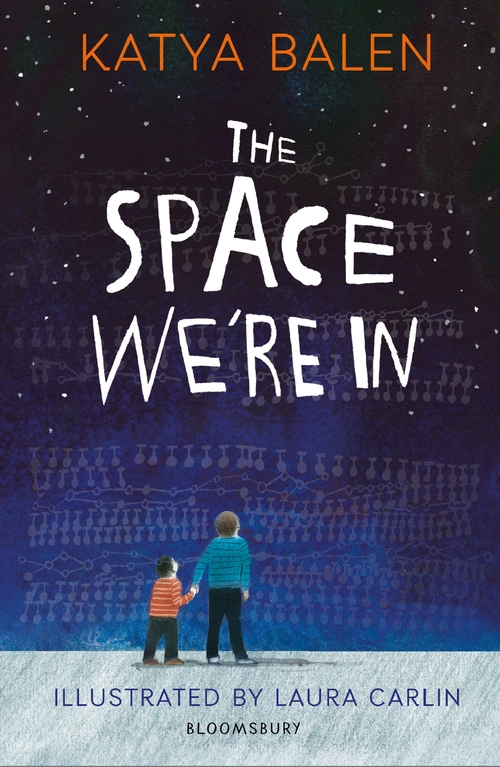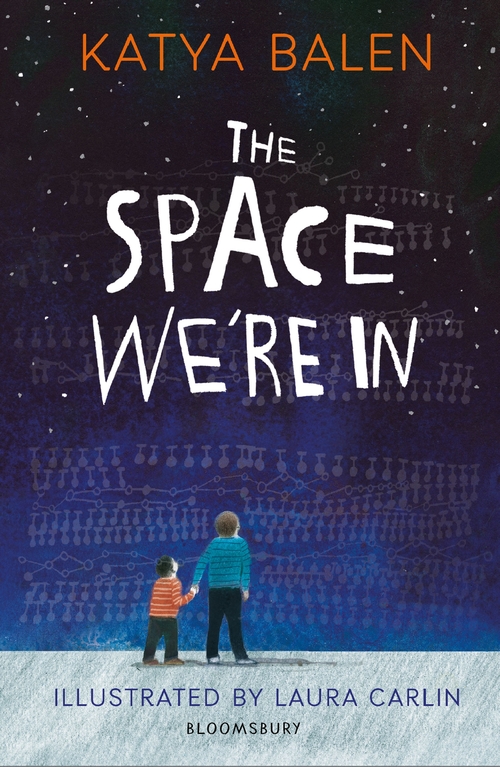 'The Space We're In' is UK author Katya Balen's debut novel and if this book is anything to go by then she is an author to look out for in the future.
Katya is off to a strong start with an emotional, empathetic, thought provoking and sensitive middle-grade novel that deals with devastating and heartbreaking themes.
One of the main characters Max is autistic and immediately you can tell that Katya has worked in this field for a long time as Max is so wonderfully real and fleshed out.
The book is told from the point of view of 10 year old Frank. Frank loves spending time with his friends in 'the Wilderness' being 'wildboys', riding his bike, playing soccer, cracking codes, and being an ordinary boy. The only problem is that Frank is not an ordinary boy because he has Max, his 5 year old brother who has autism.
Max has a special pushchair that he needs when they go out, colours burn his skin, he refuses to wear different shirts, and he will only eat "Quavers, mashed potato, plain biscuits and chips with no red sauce". As far as Frank is concerned, he and Max are galaxies away until a tragedy strikes the family. It's up to Frank find a way to mend their universe and bring him and his brother back together and find some common ground.
This novel is not for the faint of heart, it will have the readers in tears about 100 pages in and it doesn't stop until the end of the book. Katya creates such a vivid world that you feel yourself becoming angry, tired, hopeless, and devastatingly sad along with the characters.
There are absolutely lovely moments throughout the novel, but the overall feel and message of the book is quite a heavy one of loss and how to put your life back together after everything shatters around you.
Some of the biggest themes in the book (spoilers) are autism, bullying, depression, serious parental illness (seizures), and the most consuming theme/issue is that of a parent dying suddenly.
This would be a good book for anyone who wants to understand and empathise more with the subject of autism and/or the emotional strain of losing a parent. For Australian audiences if you have ever read Samantha Wheeler's 'Everything I've Never Said' and thought it wasn't quite sad enough then this is the next book for you.
Bloomsbury 2019 Paperback $17.99 256 pages ISBN 9781526601940